There are more than 250 pawnshops in Yangon Region and they provide a vital service to low-income earners whose only other source of quick cash is loan sharks charging usurious rates.
By HEIN KO SOE | FRONTIER
In a nation where most of the population is wary of banks and only the affluent have access to cheap loans, pawnshops provide a lifeline for those on low-incomes in urgent need of fast cash.
Among them is Ma Zar Chi, who lives in Yangon's Dagon Seikkan Township and needed cash for her family last week.
"I'm unfamiliar with banks and rely on pawn shops when I need cash in a hurry," she said, as she prepared to pawn some clothes.
Not all pawnshops in Yangon accept clothing as collateral for loans that must be repaid in full plus interest within a certain period, usually four months, before the pawned property can be returned to the owner. The monthly interest charged on a loan secured with clothing can be 10 percent but for gold or gold jewellery it is three percent. If a customer is unable to redeem their loan within the required period, the pawnshop becomes the owner of their property.
Some pawnshops in the commercial capital will accept only gold or jewellery but most offer secured loans on property such as bicycles, sewing machines, lunch boxes, electric fans and clothes irons.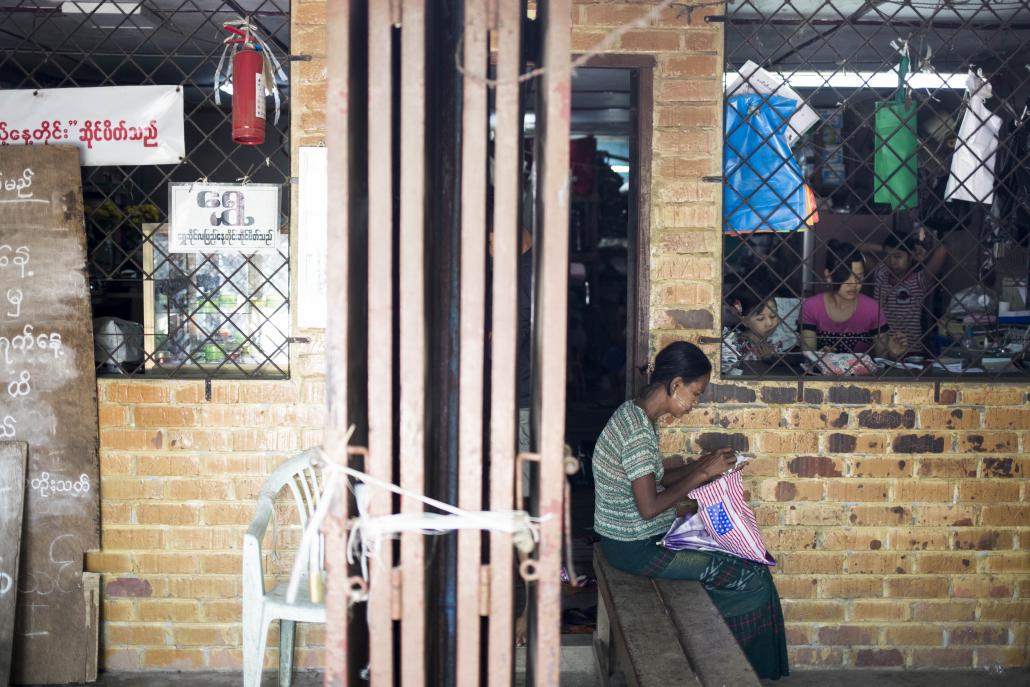 Pawnshops that accept clothing are more likely to be found in the areas outside Yangon and other big cities where most of the population lives.
New clothes can be pawned for between K1,000 and more than K4,000, but property such as a bicycle can secure a loan of more than K10,000, depending on its condition.
"We do not accept clothing, only gold, such as rings, necklaces, any gold jewellery," said Ko Myo Aung, who runs a pawnshop on Anawrahta Road in Yangon's downtown Kyauktada Township.
U Zaw Lwin, who has a pawnship in Dagon Seikkan, said he paid about K4 million a year in licence fees but said they differ according to the township.
"Licence fees are more than K10 million in South Dagon and the cost is increasing by about three percent a year," he said.
Yangon City Development Committee has licensed more than 250 pawnshops, throughout Yangon Region's 45 townships, an official with its revenue department who asked not to be named told Frontier on March 24.
"The licence fees vary according to population density and whether pawnshops are inside or outside Yangon," she said.
Most of the pawnshops on the city's outskirts, where the fees were higher than central Yangon, serve grassroots people who were more likely to pawn clothing rather than gold, the official said.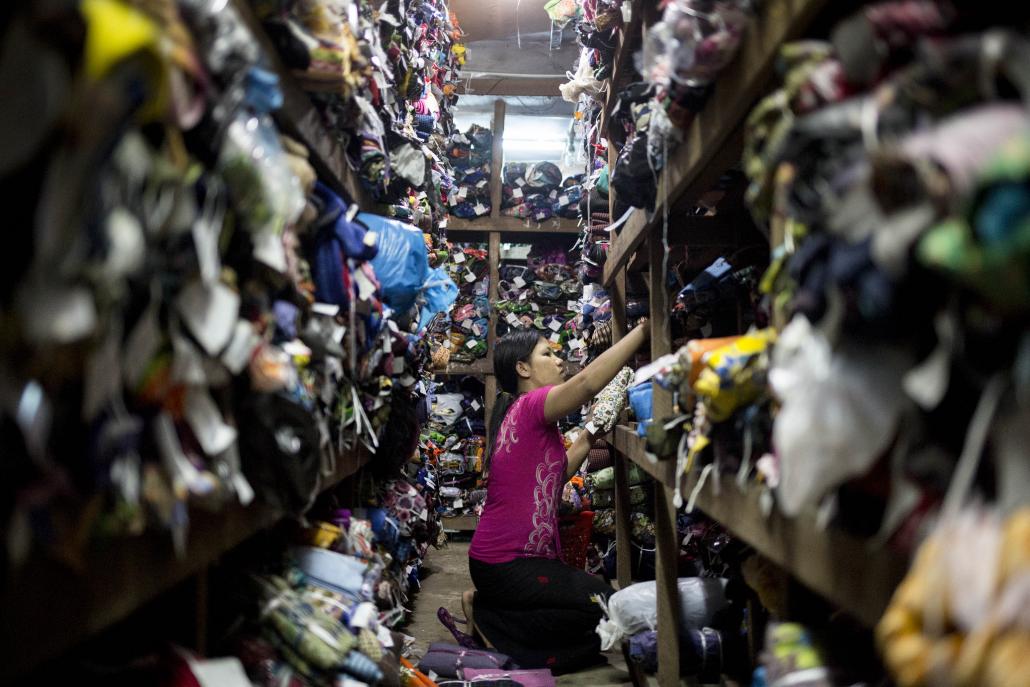 Pawnshops pay a licence fee to the YCDC but the shop owners must take responsibility for all goods they handle, including property that may have been stolen. Zaw Lwin said he believed the YCDC should help pawnshops deal with problems involving pawned stolen property because he would rather not have to deal with the police because of corruption.
Private banks do not lend to the needy because they do not perform the same role as pawnshops, said U Ye Min Oo, a former managing director of AGD Bank.
"Banks and pawn shops are not similar because pawn shops lend small sums and banks can lend large amounts," Ye Min Oo said. Another difference was that banks had large amounts to invest compared to pawnshops. "But banks should be able to serve all classes of people, not only the elites and urban people," he said.
Myanmar has 24 private banks with 695 branches throughout the country, of which 159 are in Yangon, show Central Bank of Myanmar figures. Almost all bank customers are from the middle class and the elite.
"The banking system should focus on attracting customers from all classes and this could be implemented by the government and the Central Bank," Ye Min Oo told Frontier.
"Customers are using pawnshops because the banking system is confusing but banks and pawnshops are quite different," he said.
"I can get money in exchange for gold and clothing at a pawnshop, but I can't borrow from a bank because they don't lend small amounts," said Daw Htay Htay, 58, who lives in South Dagon. She pawned a necklace last year when she needed cash but was unable to reclaim it because she did not pay out the loan within the required period.
Pawnshop owner Zaw Lwin said there was increasing interest among low income earners in the banking system as it continues to expand but added that he was not worried about the future of his business.
"There will always be a need for pawnshops," said Zaw Lwin, who predicted the sector would continue to grow.
"The pawnshop business will never stop because there are so many people who need pawnshops for short-term loans," he said.