The UN refugee agency has begun phasing out the protection it provides in Malaysia to tens of thousands of Chin, most of whom do not want to return to Myanmar.
By EVA HIRSCHI | FRONTIER
"IN OUR SCHOOL, we teach children about Chin language and Chin culture. But it's sad because we know we are not able to go back," said the young Chin refugee living in the Malaysian capital, Kuala Lumpur, who did not want his name used. "But we still teach about Chin culture because we don't want to lose our identity, we don't want to forget where we come from."
The young Chin is a volunteer teacher at the Chin Student Organisation, a charity based in Kuala Lumpur that was founded in 2005. The Cheras Learning Centre on the capital's outskirts is one of five such centres run by the CSO and funded by donors and Christian churches. During a recent late afternoon visit, a few children were playing Scrabble in English and others were practising touch-typing on computers as part of their extra curricular activities.
Deprived of their rights
The Chin refugees in Malaysia do not have the right to attend government schools. Malaysia is among the countries in Southeast Asia, along with Myanmar, Thailand and Indonesia, which are yet to ratify the 1951 United Nations convention on the status of refugees and its 1967 protocol. The Chin, and other refugees in Malaysia, are regarded as illegal immigrants. Their lack of legal status means that they are deprived of basic human rights, including access to government medical or mental healthcare services.
The UN refugee agency, UNHCR, says it had registered 161,140 refugees and asylum seekers in Malaysia at the end of August 2018, of whom more than 85 percent were from Myanmar. They included 77,130 Rohingya, 29,630 Chin, 9,810 Myanmar Muslims and 4,030 Rakhine.
The UNHCR issues a card to registered refugees that provides minimal protection from the authorities, as well as limited access to health, education and other essential support services provided by the UN agency or its partner organisations.
Registered or unregistered refugees are equally liable for arrest and deportation under Malaysian law. However, refugees who can show a UNHCR card to police or immigration officials are usually able to avoid arrest.
No longer protected
In June, the UNHCR decided to begin phasing out protection for the Chin refugee community in Malaysia from August and those with cards could only have them extended to December 2019. The UNHCR justified its decision on the grounds that it was safe to return to Chin State, one of the poorest and least developed areas of the country.
"This process was undertaken following a careful analysis over several years of the political, social and security developments in Chin State and Sagaing Region of Myanmar. Information was taken from a variety of sources, including missions undertaken to the region by UNHCR staff and information available in the public domain," Ms Caroline Gluck, senior regional UNHCR spokesperson, told Frontier by email.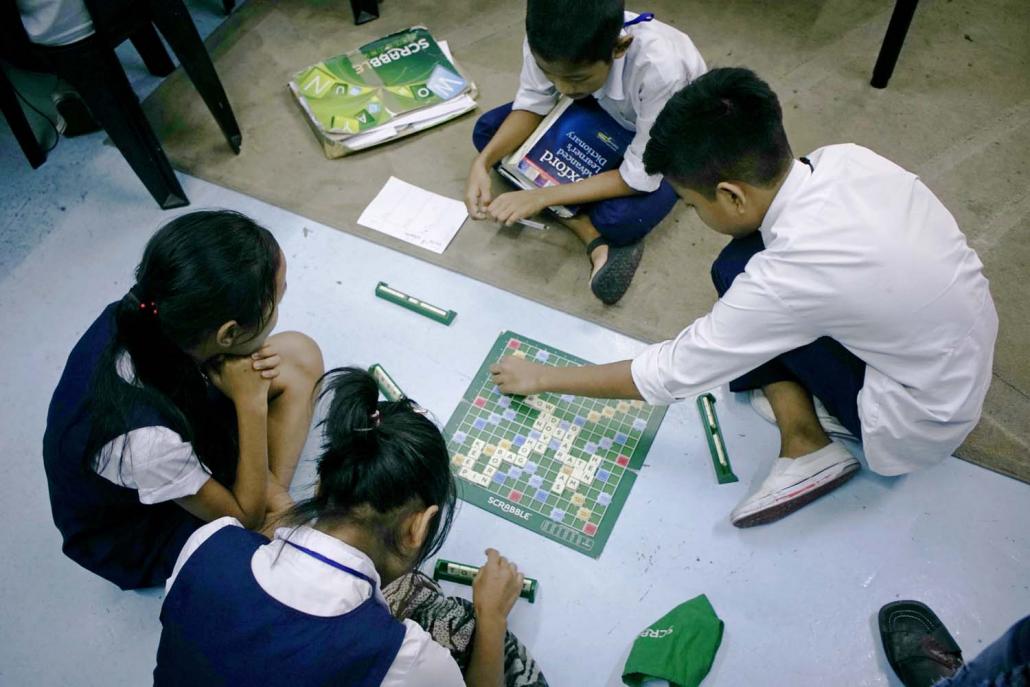 The prospect of losing what protection they enjoyed under the auspices of the UNHCR has created fear and uncertainty among the Chin community in Malaysia. Even though fighting between the Chin National Front and the Tatmadaw died down after 2003, and the CNF signed the nationwide ceasefire agreement in 2015, the refugees in Malaysia do not think it is safe to return.
"There have been three suicides already because of the UN decision," said Pu Kap Za Khup, president of the Zomi Association of Malaysia. The Zomi are the largest ethnic Chin sub-group.
"Many Chin here are depressed and can't sleep because of this decision; they have mental problems. Some get addicted to alcohol, others don't eat or drink," Kap Za Khup told Frontier.
Three months after the UNHCR announced its decision, it was challenged by the Chin Human Rights Organization in a 35-page report.
Released in September, Stable and Secure? An Assessment on the Current Context of Human Rights for Chin People in Burma/Myanmar, highlights human rights violations documented between March 2016 and August 2018.
The rights violations call "into question the conclusion reached by UNHCR that Chin State is a special case within the otherwise deteriorating human rights situation within Myanmar", says the report, which calls for an urgent review of the decision.
The UNHCR has said Chin refugees who believed their "specific circumstances necessitate continued international protection" had the right to raise their situation in an individual interview.
Otherwise, as of January 2020, their status as refugees will cease and their cards will no longer be renewed. How a refugee will be able to prove that he or she needs continued international protection remains unclear.
Voluntary returns unlikely
Most of the Chin to whom Frontier spoke in Kuala Lumpur agreed that they would not immediately be in danger if they returned to Chin State, but said they feared the possibility of being caught up in the fighting between the Tatmadaw and the Rakhine armed ethnic group, the Arakan Army, in the state's remote, southernmost Paletwa Township, bordering Rakhine State.
The Chin are overwhelmingly Christian and they also fear further state-backed discrimination in predominantly Buddhist Myanmar, in which the government restricts the building and repair of churches and mosques. The 2014 census showed that Chin State's population of 478,801 is 85 percent Christian, making it the only state or region with a non-Buddhist majority.
Asked why so many Chin had sought refuge in a predominantly Muslim country that had not signed the 1951 UN convention, Pu Mung Khat, chairman of the Alliance of Chin Refugees, said it was because they already had family or friends living in Malaysia.
Founded in Kuala Lumpur in 2014, the ACR is one of five independent Chin groups in Malaysia that together form the International Chin Committee. Many organisations and projects for Chin in Malaysia are funded by Christian churches. "Even though Malaysia is a Muslim country, here we are able to go to church while in Myanmar we have difficulty to even build churches," Mung Khat told Frontier.
Another reason why the Chin are reluctant to return is a lack of jobs and opportunities in their impoverished, undeveloped state. Although it is illegal for them to work in Malaysia, many have found jobs in the construction sector or in restaurants. Many Chin told Frontier that working illegally paid enough to cover living costs and was more than they could expect to earn in Myanmar.
Finding work is easy, said Mung Khat. "If I quit my job today, I can find another one tomorrow. In Myanmar, there are fewer opportunities and I would need at least six months to look for a new job," he said, adding that jobs were also available for those with qualifications or experience in engineering or agriculture.
"Especially in the Cameron Highlands you can find some big plantations; the altitude and the weather there are similar to Chin State, so the Chins are happy to work there," Mung Khat said.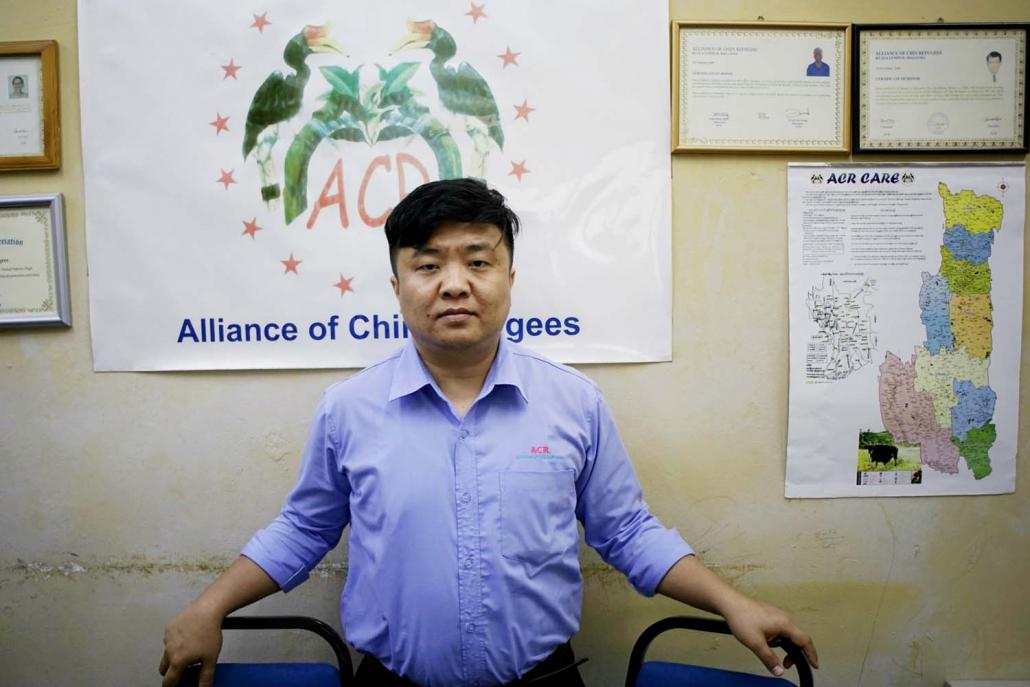 Kap Za Khup from the Zomi Association warned that those with jobs were taking a risk, but added that working illegally in Malaysia was still better than returning to Myanmar.
"Holders of the UNHCR card are not allowed to work, so jobs are not safe, there is no legal protection and no insurance," he said. "If employers make unreasonable demands, they [illegal workers] have no choice but to obey or quit."
Community groups established by the Chin in Kuala Lumpur provide a range of support services.
Mung Khat said that the Alliance of Chin Refugees provides education for children, runs handicraft workshops to empower women, operates clinics and offers a legal aid service. Similar support is provided by the Zomi Association. The services are free and ACR issues a registration card, although it is not recognised by the government. "Now, at least we have access to services we didn't have back in Myanmar," he said.
Amid such circumstances, there is little incentive for the refugees to return to Chin State, regardless of the security situation there.
However, once their UNHCR cards expire, the refugees will lose their protected status. "Once our card is expired, we can be arrested at any time because we are not recognised as refugees," Kap Za Khup said.
An uncertain future
The UNHCR says there are three likely scenarios facing the Chin in Malaysia. "Solutions could include resettlement, local integration or the possibility of voluntary return to Myanmar," Gluck said in an email.
Voluntary return is not an option for most of the Chin and many are hoping to join the thousands already accepted for permanent resettlement in a third country.
Between 2005 and 2017, the UNHCR resettled more than 65,300 Chin people, nearly all from Malaysia. Most went to the United States, with others going to such countries as Japan, South Korea and Australia.
"There are some 6,000 Chin refugees currently being considered for resettlement by UNHCR Malaysia, but the actual number of successful candidates are up to the governments of the resettlement countries to determine," Gluck said.
"UNHCR is working with resettlement countries to enable the continuation of processing for those cases that have already been submitted for resettlement consideration," she said, adding that not all cases in the pipeline would be resettled.
To put the numbers in a global context: Of the 19.9 million refugees of concern to the UNHCR at the end of 2017, less than one percent was resettled that year.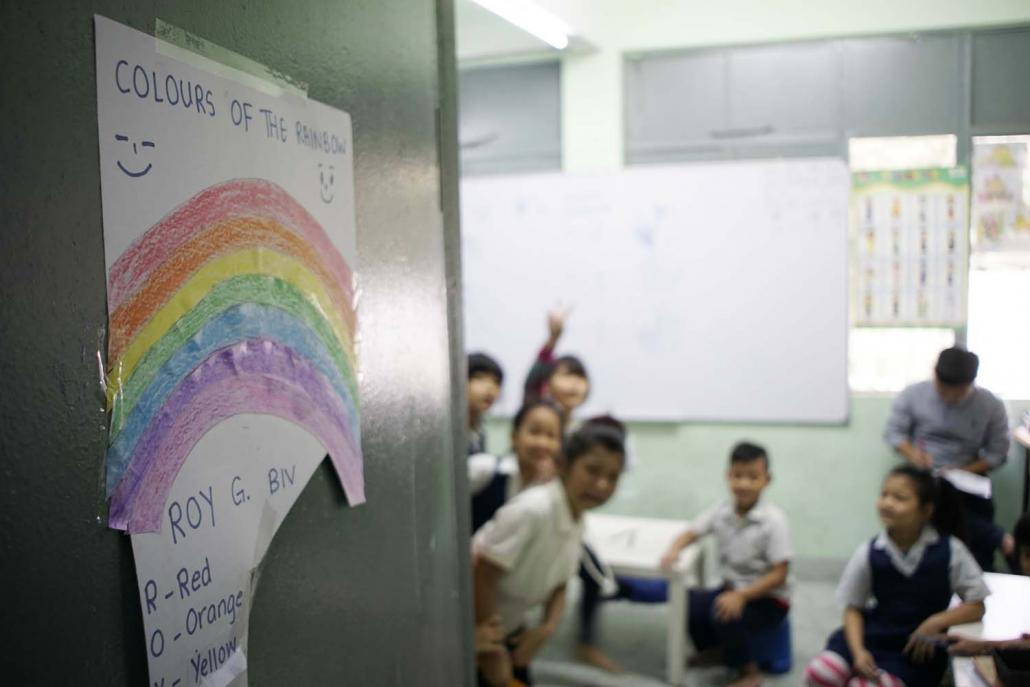 The integration option
The remaining option is local integration, which would require close cooperation between the Malaysian government and the UNHCR.
"As we explore these options [voluntary repatriation and resettlement] for the Chin community, we hope that the Government of Malaysia will allow the Chin to remain on a temporary legal basis, in line with its commitments in article 35 of its election manifesto," Gluck said.
The Pakatan Harapan (Alliance of Hope) coalition headed by Dr Mahathir Mohamad that achieved a stunning and unexpected victory in the Malaysian general election in May promised in the manifesto to raise the dignity of workers and create more quality jobs.
Although article 35 is mainly about prioritising Malaysian workers over foreign labour, it also addresses the concerns of refugees.
"Recognising that Malaysia is hosting more than 150,000 refugees, including Rohingyas and Syrians, the Pakatan Harapan Government will legitimise their status by providing them with UNHCR cards and ensuring their legal right to work," the manifesto says.
It continues: "Their labour rights will be at par with locals and this initiative will reduce the country's need for foreign workers and lower the risk of refugees from becoming involved in criminal activities and underground economies. Providing them with jobs will help refugees to build new lives and without subjecting them to oppression."
Malaysia's current focus is on helping refugees of the war in Syria. Under a pledge given at the UN General Assembly in October 2015, Malaysia committed to hosting 3,000 people through a scheme known as the Temporary Relocation Programme for Syrian Migrants. One of Malaysia's biggest NGOs, Malaysian Humanitarian Aid and Relief (MAHAR), has been appointed to partner with the government to implement the programme.
However, MAHAR says a similar programme for the Chin is unlikely.
"As we speak, Malaysian government has not indicated that there will be similar practice for Chin refugees as what we are doing for Syrian migrants in Malaysia," MAHAR chairman Mr Jismi Johari told Frontier. "It is unlikely the Malaysian government will offer citizenship due to their stateless status. They will have to undergo the same application process as other migrants."
Mung Khat said the Alliance of Chin Refugees is planning to seek talks with the Malaysian government to ask if it may be possible for Chin to use ACR cards as identity documents after their UNHCR cards expire, and to be issued with residency and work permits.
"We're not asking for resettlement or other support," he said. "We just want a national ID, that's everything we need from Malaysia."
TOP PHOTO: Eva Hirschi | Frontier