An international team exploring Myanmar's network of limestone caves is helping to raise awareness about their conservation value and ecotourism potential.
By MARIE STARR | FRONTIER
It may be surprising to learn that much of Myanmar is one long, thick block of limestone. Starting in the north at Mogok – a town famed for its rubies – it covers all of Shan State and extends to the Myeik Archipelago in the far south, where birds' nests are harvested from its caves. This largely unexplored karst landscape contains a network of underground waterways and caves, millennia in the making.
An international team of caving experts realised that Myanmar's caves may be one of the last unexplored underground landscapes in the world about 10 years ago, while on caving expeditions in Laos. The team's maps showed an enormous mountainous zone, the Shan Plateau, extending from China's Yunnan Province through Myanmar and into Thailand.
In 2008, team coordinator Mr Joerg Dreybrodt, a physicist from Switzerland, proposed a cave documentation project to the private sector-led tourism promotion board, which took the idea to the Ministry of Hotels and Tourism. The ministry granted Dreybrodt and a team of cavers permission for a short expedition in Kayin and Mon states in 2009. This would eventually lead to the Myanmar Cave Documentation Project.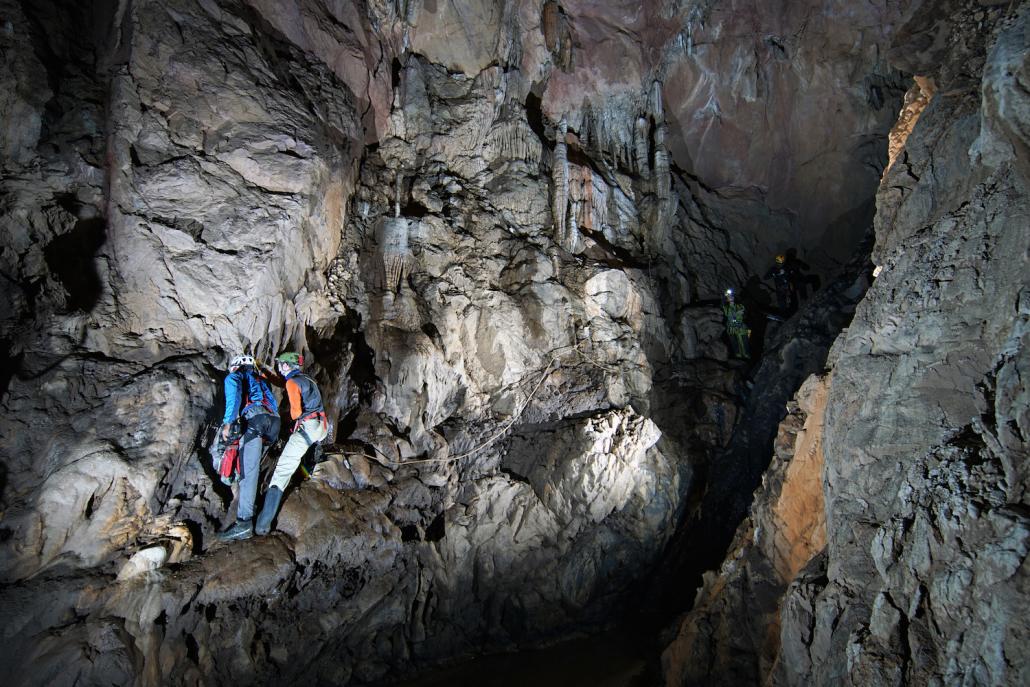 "The reason why Myanmar is interesting is because it has huge limestone areas," Dreybrodt, told Frontier in a call from his home in Zurich. "The whole Shan Plateau is one of the least explored karsts in Southeast Asia."
Since then, the team has conducted 16 expeditions in Myanmar and surveyed caves in 11 areas. Their surveys have unveiled a fairyland-like subterranean environment; forests of stalactites and stalagmites formed over thousands of years; huge caverns up to 100 metres high; narrow shafts 100m deep.
The MCDP team has waded through springs and waterfalls, crossed streams that can rise 10m during the monsoon, and observed the underground world's rich biodiversity, which includes bat colonies, snakes, big spiders and a new endemic species of lizard.
"In Myanmar, because you have such an extensive coverage, the variety is very high with cone and pit karst at Shan, rivers sinking in Kayah, well developed tower karst around Hpa-an and island karst at Myeik. This is in combination with a highly adapted bio diversity of cave fauna and flora," said Dreybrodt, who is son of Dr Wolfgang Dreybrodt, former emeritus professor of experimental physics at the University of Bremen and author of Processes in Karst Systems, published in 1988.
Cave exploration is not without its risks. Pools of water of unknown depth are a potential drowning hazard and some caves have dangerously high levels of carbon dioxide, which the team checks for with cigarette lighters. However, Dreybrodt said the biggest risk a caver may face is their own carelessness, such as not paying attention to their surroundings and suffering a nasty fall.
In Myanmar, the connection between communities and caves is usually religious. Monasteries near the entrances to caves often take responsibility for their maintenance but alter their appearance by erecting structures like statues and shrines. Caves are rarely explored much beyond their entrances; their often difficult-to-access locations have been a form of self-protection for habitats.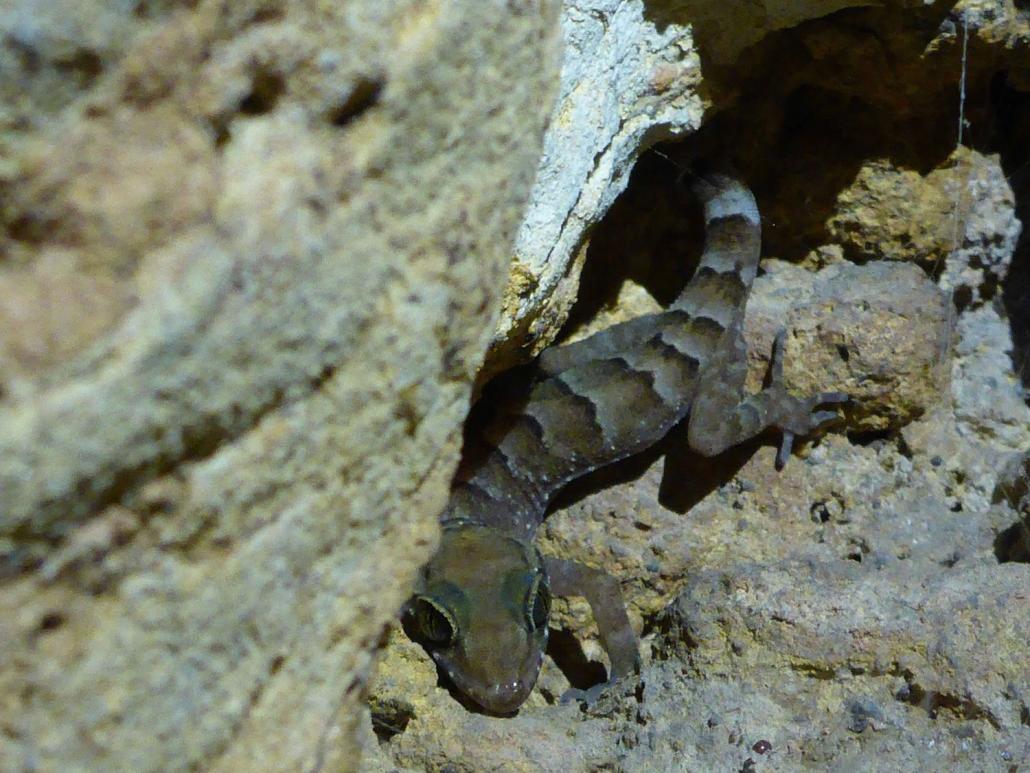 Thus the documentation and sharing information about caves, and encouraging greater interest in them, could lead to damage and water pollution, as well as disturbing the delicate fauna. One of MCDP's main objectives is to push for the establishment of protected areas.
"When you look to China or Vietnam, they actually have a lot of UNESCO Geoparks in karst. This is one of our missions – to ask for a protected area here," said Dreybrodt.
This does not mean blocking access to caves, but educating people about their value and creating awareness about their importance as a unique and rich natural treasure, he said.
"We always try to make people aware of the beauty and large variety that karst affords. It's not just about regulating the entrance to the caves; the local people have to take care," said Dreybrodt. "It's a local problem; some areas are threatened more by mining and rapid ongoing industrialisation."
The development of ecotourism in the karst regions is another potential benefit of the project. Ideally, ecotourists would be taken on tours inside caves to observe the stone formations and stalactites and stalagmites, and learn about their fauna biodiversity. Dreybrodt says there's potential for extended caving trips around Pindaya, Kalaw and Pinlaung in Shan State and in Kayah State.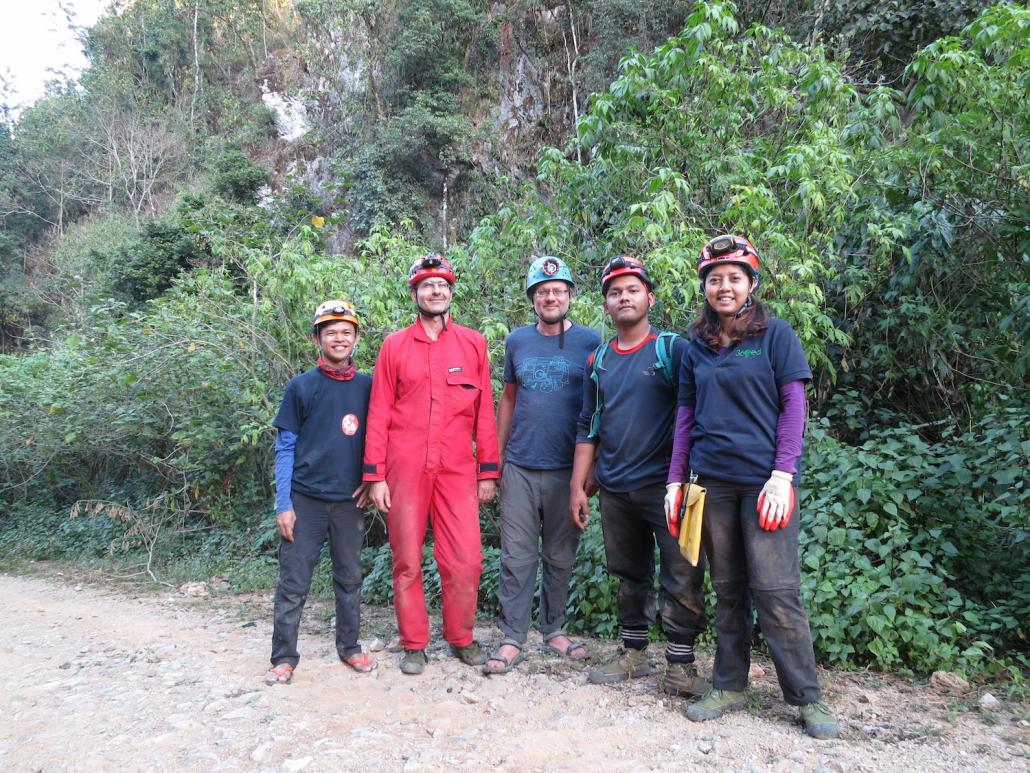 "It could be three [or] four days showing different aspects of karst and caves. This would be a perfect trip – coming from the Inle area, access is fairly easy," he said.
In an encouraging development, a site in remote Kayah has attracted the support of local authorities – although a non-state armed group rather than the government.
In 2015, the MCDP team heard about a big river cave near Hpruso, a 50-minute drive south of the Kayah capital, Loikaw, in an area under the control of the Karenni National Progressive Party. The area was closed to outsiders but in 2016 and 2017 the KNPP granted permission for the team to visit the site and survey part of the Hpruno cave.
The survey revealed that the cave, at 4.8 kilometres, is the second longest to be found in Myanmar. (The country's longest known cave, at 4.8km, is Khauk Khaung cave, north of Pindaya.)
The team was invited back to the Hpruno cave this year to see a visitor centre developed by the KNPP. It includes photographs and information compiled by MCDP and is aimed at raising awareness and educating visitors to the site. Food is available and litter bins help to keep the site tidy.
A priority of MCDP is to foster interest in speleology – the study or exploration of caves – among Myanmar people and encourage them to become interested in its project. The 2018 expedition, over four weeks in February and March, saw the first Myanmar cavers joining the international team, swelling it to 11 members. The expanded team explored caves near Mandalay, Hopong in Shan State, the Kayin State capital, Hpa-an, and in Kayah.
Previously, only a few curious villagers and local government officials had joined MDCP expeditions. The increased interest in speleology was spurred by a course in caving arranged by MDCP and presented by Dreybrodt and two other experienced cavers last June. The training was supported by Britain-based conservation INGO, Flora and Fauna International, and German INGO, GIZ. Among those who attended the course were tour guides, village leaders, members of the Myanmar Police Force, and villagers.
The participants included Daw San Dar Nyunt Wai, who works at a social enterprise that focuses on education and was inspired to sign on for MCDP's next expedition. The training helped her to understand that maintaining the caves and their ecological systems provides invaluable benefits for nearby communities, she said.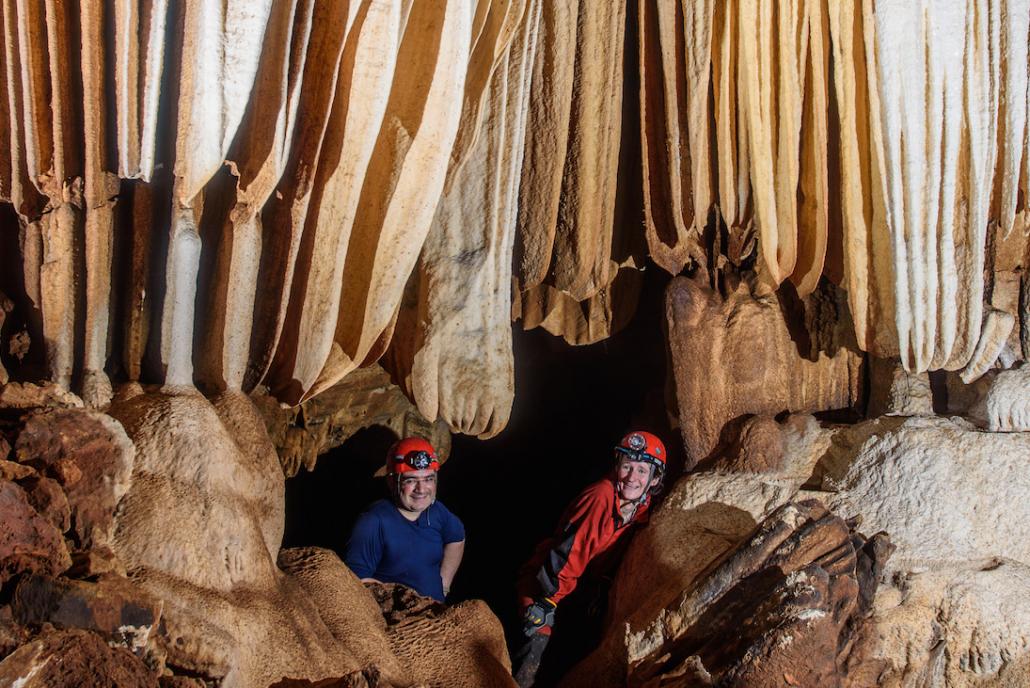 "The limestone has sources of freshwater which is useful because for the people living in these areas, finding freshwater can be a challenge. The caves also support locals because the bats provide guano [for use as fertiliser] and the birds from the caves eat insects [that damage crops]," San Dar Nyunt Wai told Frontier.
She says the project receives invaluable support from local residents and authorities, who help to find the entrances to caves as well as guide the team through areas where landmines have been laid.
However, the central government could provide a much-needed injection of support.
"Help from the Ministry of Hotels and Tourism could make organizing training very easy. The local people need awareness training. The [Ministry of Natural Resources and Environmental Conservation] could also work on conservation support," said San Dar Nyunt Wai.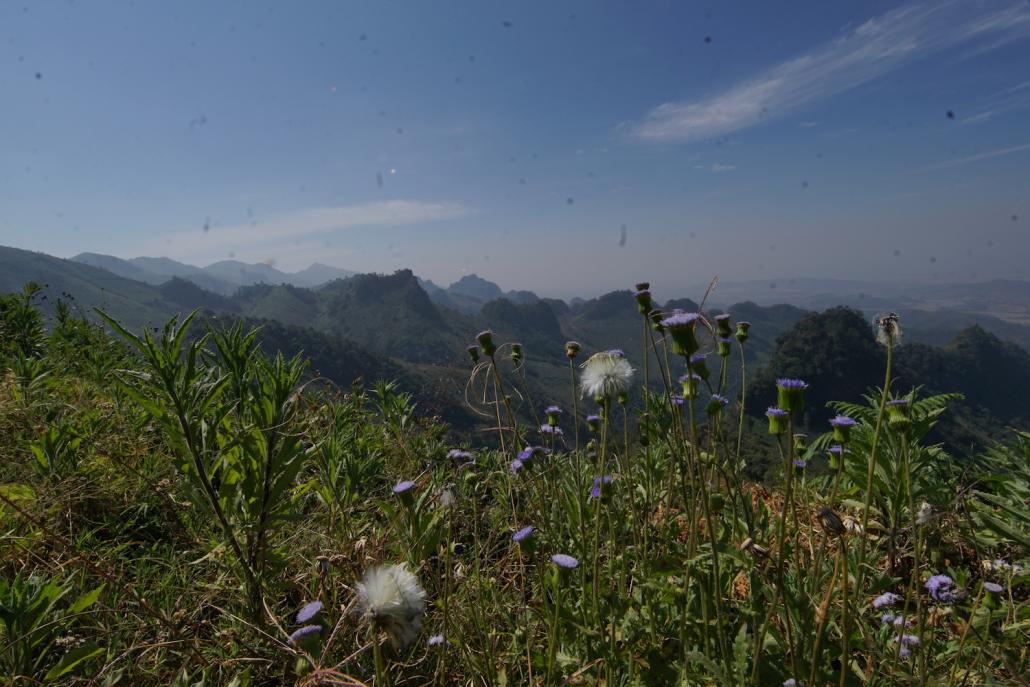 Dreybrodt is enthusiastic about MCDP generating greater interest in speleology in Myanmar.
"If you look at the group pictures, you see a lot of happy, motivated people. The reward is the reaction of the people and of course finding and discovering the underground world. Where else in the world can you discover something unknown?" he said. "At the same time, we can learn a culture and work with local people and this is very rewarding, especially in Myanmar."
After 10 years of caving in Myanmar, exploring tunnels deep underground, squeezing through narrow passages and documenting his finds, Dreybrodt has no intention of stopping.
His hope for the project's future is to develop cooperation with universities that are focused on interdisciplinary karst research, and to see government institutions or local NGOs begin to take conservation measures.
TOP PHOTO: Urs Etter