After a crushing defeat in the November general election, ethnic political parties are seeking to rebuild to ensure a stronger showing in 2020.
By HEIN KO SOE | FRONTIER
Myanmar is a country with many different ethnic groups, but a look at its new leadership doesn't fully reflect its diversity.
It's not for lack of political ambition on the part of minorities. The general election in November 2015, Myanmar's freest poll in decades, was contested by more than 90 political parties, of which an estimated 55 represented ethnic minorities.
But at the end of the day, one party stole the show: The National League for Democracy, led by Daw Aung San Suu Kyi, swept the nationwide polls in a landslide victory.
Of Myanmar's seven ethnic minority-dominated states, the NLD won a majority of union-level parliamentary seats in five, losing only Shan and Rakhine states. Only Rakhine kept its representation largely in the hands of its dominant ethnic party, with the Arakan National Party winning 23 of 47 seats in the state parliament.
The nationwide routing left many ethnic political parties uncertain about their future in Myanmar's nascent multiparty democracy. Observers have identified a number of reasons for this poor showing, which, in terms of seats held, represented a step backward from 2010.
The larger number of parties, many of which fielded candidates against each other, resulted in the ethnic vote being split. In Myanmar's first-past-the-post electoral system, this can be a fatal error.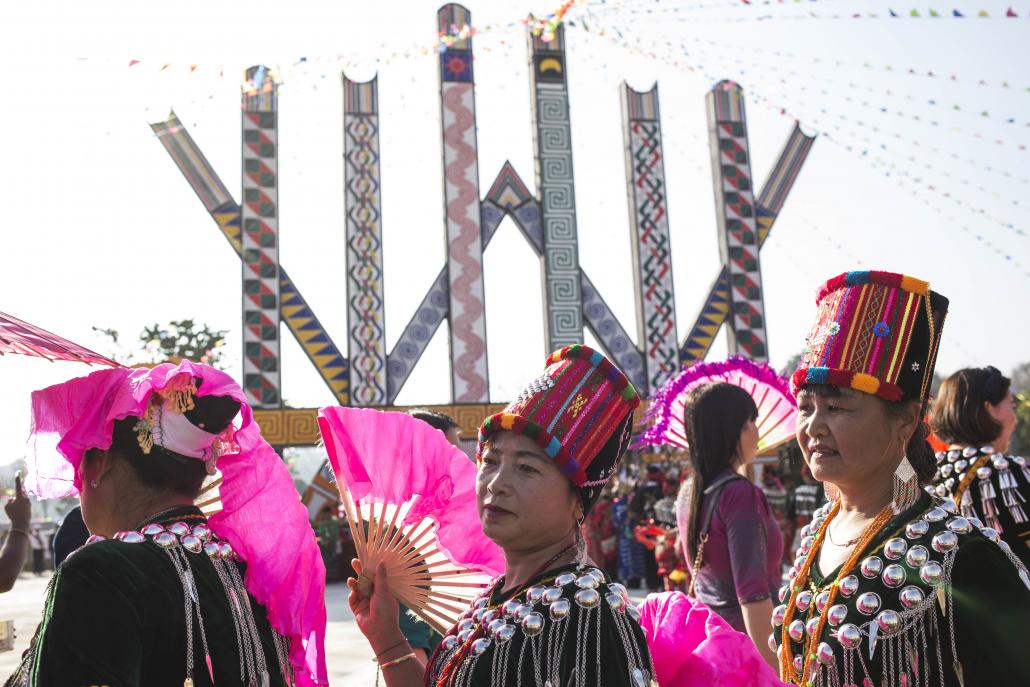 The ethnic parties, particularly the newer ones, lacked financial resources and established political networks. The two ethnic parties that fared best – the ANP and the Shan Nationalities League for Democracy – both have their roots in the 1990 election.
The NLD also recruited well, fielding many respected minority candidates against the ethnic parties.
But a major factor appears to have been a belief among ethnic voters that the NLD was best placed to form a new government and tackle the issues that mattered most to voters, such as the role of the military and more autonomy for states and regions.
"Many ethnic voters believed that the country's key problems could be better solved from 'above' rather than 'below.' For instance, even if all the ethnic parties united and won all of the 213 seats they contested for both upper and lower Houses, they could not establish a new government because in order to form the government at least 333 seats must be secured," said Ko Aung Tun, an independent analyst who last year co-authored a report on the subject, titled Myanmar Political Parties at a Time of Transition.
Mann Aung Pyi Soe, vice chair of the Phalon-Sawaw Democratic Party, recalled a conversation during the election campaign with a 40-year-old Kayin woman in Hlaingbwe Township.
"She told me, 'I would like to vote for you, but how can you form a new government and expel the military from here? I had no answer for her, and I think she voted to NLD – they won my constituency," he told Frontier.
"Kayin people trust the NLD … They want to see a real democratic transition from military rule. Another problem for ethnic parties is that they couldn't compete with General Aung San's daughter [Daw Aung San Suu Kyi]. She is so powerful, so we need the more powerful and competent ethnic candidates in the future," the woman said.
Phalon-Sawaw Democratic Party contested 44 seats, losing them all. It is among scores of smaller parties that are undertaking a close review of where they went wrong last year to be more competitive in 2020.
For many ethnic politicians, the most straightforward path to electoral success is through stronger alliances and cooperation.
"They are preparing to unify the ethnic parties, because in the 2015 election so many ethnic parties lost," Saw Than Myint, vice president-2 of the Federal Union Party, told Frontier.
The FUP was established to contest seats in majority Bamar areas, where it felt there was an opportunity to attract votes from a wide range of ethnic minorities. Its members formerly served in other ethnic minority parties.
However, it did not fare well in the November polls. Its leadership believes that strengthening alliances in the years to come will result in better representation in 2020. There are three main ethnic political alliances – the United Nationalities Alliance, Federal Democratic Alliance and National Brotherhood Federation.
"[Ethnic parties] are preparing for an alliance in the next election, and they will cooperate with each other so the next results will be inversely proportional to those of the 2015 election," Than Myint said.
Other prominent ethnic politicians agree. Sai Nyunt Lwin, secretary of the Shan Nationalities League for Democracy, told Frontier that political alliances would be key to creating more space for ethnic leadership in future elections.
"The ethnic parties will not be dead," he said. "After the election, we must cooperate to face the ruling party."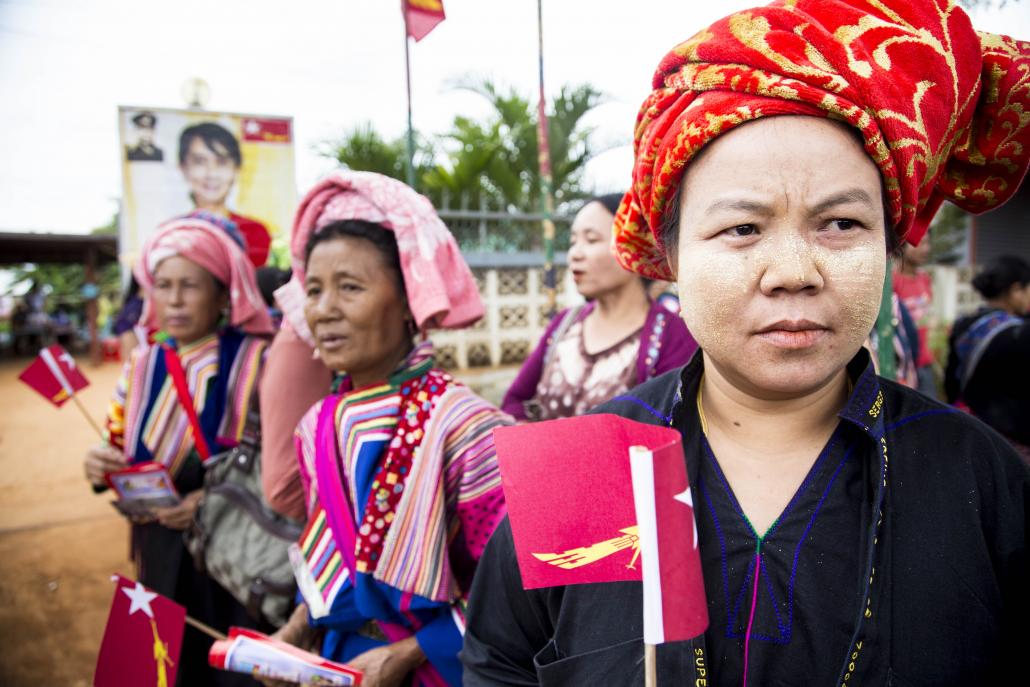 Kachin parties also seem eager to collaborate for further inclusion. A number of parties in Myanmar's northernmost state are beginning to band together, said Manam Tu Ja, chairman of the Kachin State Democracy Party. He said his party is spearheading an effort to combine the state's disparate political parties into one, recommending that other states similarly consolidate their parties into no more than two. If this can be achieved he is confident of a better result in 2020.
The risks of splitting the vote were well known before last year's election. Negotiations were launched in several states to merge existing parties, but were successful only in Rakhine State, where the Arakan League for Democracy and Rakhine Nationalities Development Party merged to form the ANP.
Undoubtedly, the 2015 result has shocked some ethnic politicians into action, but analysts question whether parties will be able to overcome their differences, which are more personal than ideological.
"The ethnic parties should cooperate, but they are split because of personal differences and allegiance to either the NLD or USDP," said U Ye Tun, a former SNDP MP who lost his seat last year and has since embarked on a career in political commentary.
The perennial stumbling block to merging is how to divide responsibilities, and downsize from two party leaders to one.
"All ethnic politicians want to be the hero – they think about they can do everything," Ye Tun said.
Mergers and alliances are not the only path to winning more seats in 2020. Aung Tun said ethnic parties tended to focus on issues like federalism and decentralisation, which can seem abstract to voters more focused on their immediate needs. He suggested that parties couple these political goals with "outreach activities", such as assisting communities affected by land grabs.
"They should do practical activities … that benefit the community at grassroots level in addition to [focusing on] political ideologies like federalism, which are also important," he said.
Some improvement may come from changes to the political landscape that encourage voters to look to local rather than national political forces for representation.
"All of the ethnic minorities and other people wanted a change from dictatorship to democracy, so they voted for the NLD," Tu Ja said. "So the NLD won in the 2015 election, but in 2020 they may not."
Political analyst Bertil Lintner said there was a perception among voters last year that backing an ethnic party represented a "wasted" vote.
"Most people in the ethnic areas voted for the NLD, but that doesn't mean that they necessarily support the NLD or even Daw Aung San Suu Kyi. They voted for the NLD because they wanted to get rid of the old order, represented by the USDP," he said. "Many people from the ethnic areas told me this after the election. They said that a vote for 'their own' parties at that stage would have been a wasted vote."
Some observers and ethnic politicians told Frontier they expected ethnic parties to perform better in the by-elections that will be held to fill vacancies created when MPs, such as Suu Kyi, who were appointed to the cabinet and other Union-level positions. The electoral law states that these positions should be filled within six months, but this month changes were proposed that would preclude by-elections being held either a year before or after a general election.
Aung Pyi Soe said the by-elections would provide a useful test for ethnic parties, particularly if they could put in place alliances before the vote.
"We can learn from the by-elections and use them as training," he said. "But we need cooperate during this period, before they are held."