By VICTORIA MILKO | FRONTIER
YANGON – At least eight protestors were arrested during a peaceful protest calling for an end to violence in Kachin State and across the country, in Yangon's Tamwe Township on Saturday evening.
The organisers, who planned to march from Tamwe to the city's downtown area, were informed earlier in the week that authorities had denied them permission to hold the event.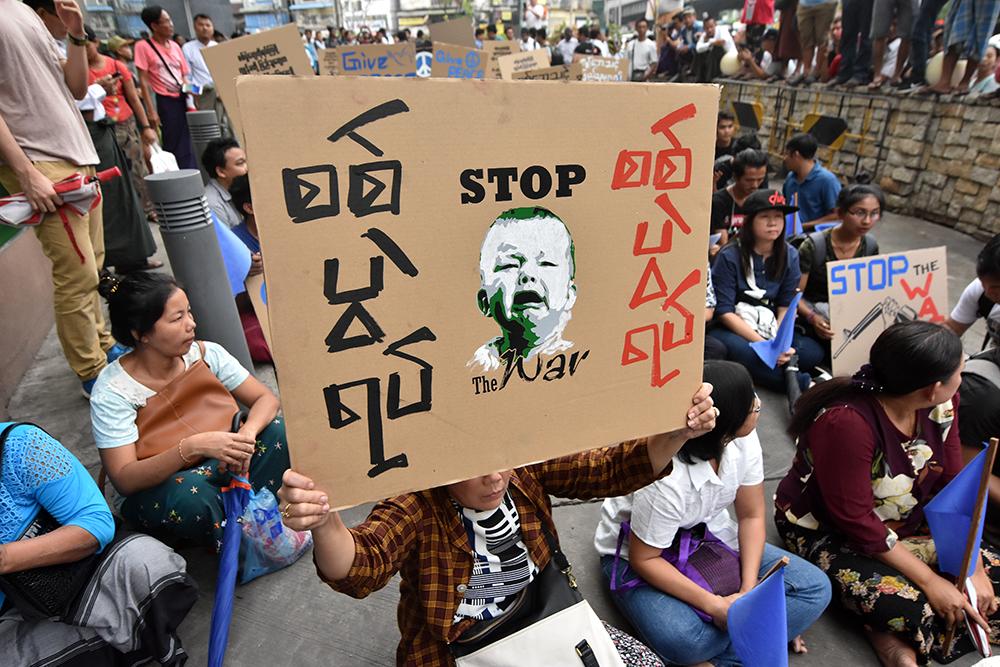 Authorities said the protest would violate an order that banned protests in 11 of Yangon's 14 townships, citing a desire to avoid public annoyance and anxiety.
Amid a heavy police presence, protesters gathered outside a Tamwe shopping centre, holding signs and shouting slogans that called for an end to violence in Kachin State and across the country.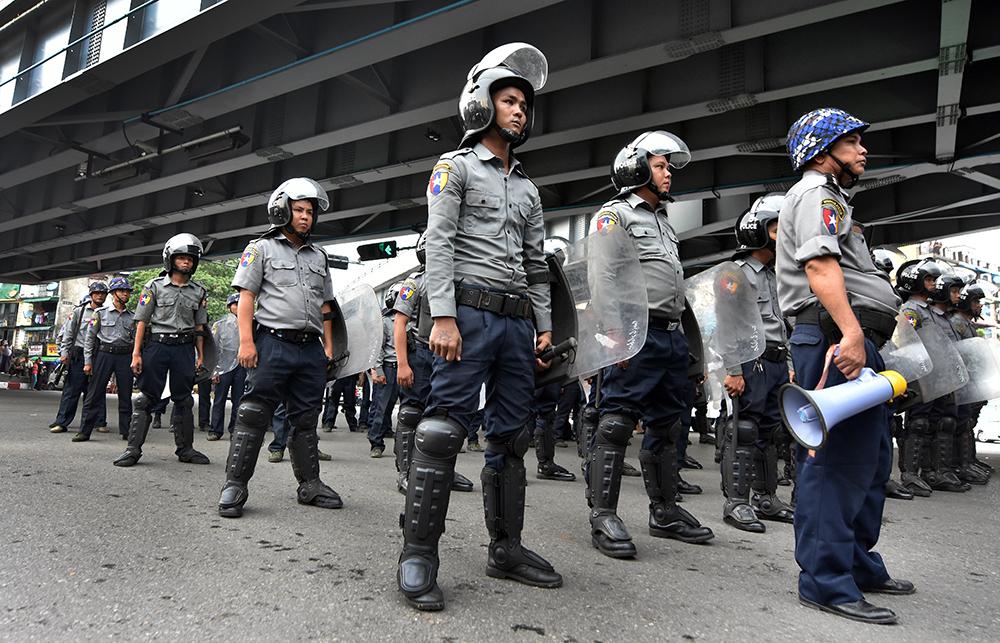 The protest turned physical when several protestors attempted to pass a line of police armed with riot shields. Riot control vehicles, including a water canon, were also on the scene.
The detained activists from this evening's protest are currently being held in Yankin Township police station.
In the past week, at least nine activists across Myanmar have been detained, charged, or sentenced for organising and participating in protests calling for an end to the violence and protesting the denial of safe passage to displaced people in Kachin.
Several human rights organizations have called for an end to the protest ban.
"The Burmese government should immediately drop charges against these activists and allow peaceful protests to take place," said Brad Adams, Asia director at Human Rights Watch.
"It is extremely disappointing that after the election of a civilian government … the authorities are still prosecuting peaceful protesters and banning marches. Invoking a rarely enforced and overbroad protest ban sends a message that the government has little appetite for critical speech."