Face of Indawgyi is working with local and international partners to encourage sustainable tourism development at Kachin State's Indawgyi Lake.
Words & Photos VICTORIA MILKO | FRONTIER
SITTING IN a pair of kayaks in the middle of Kachin State's Indawgyi Lake, Face of Indawgyi founders Mr Stephen Traina-Dorge and Mr Patrick Compton wax poetic about working with area communities on their eco-lodge project.
"One of the things we talk about it just how much we learn from the community, and how collaborative everything ends up being," said Traina-Dorge. "We've met so many people who all have a common interest: preserving the life and culture here."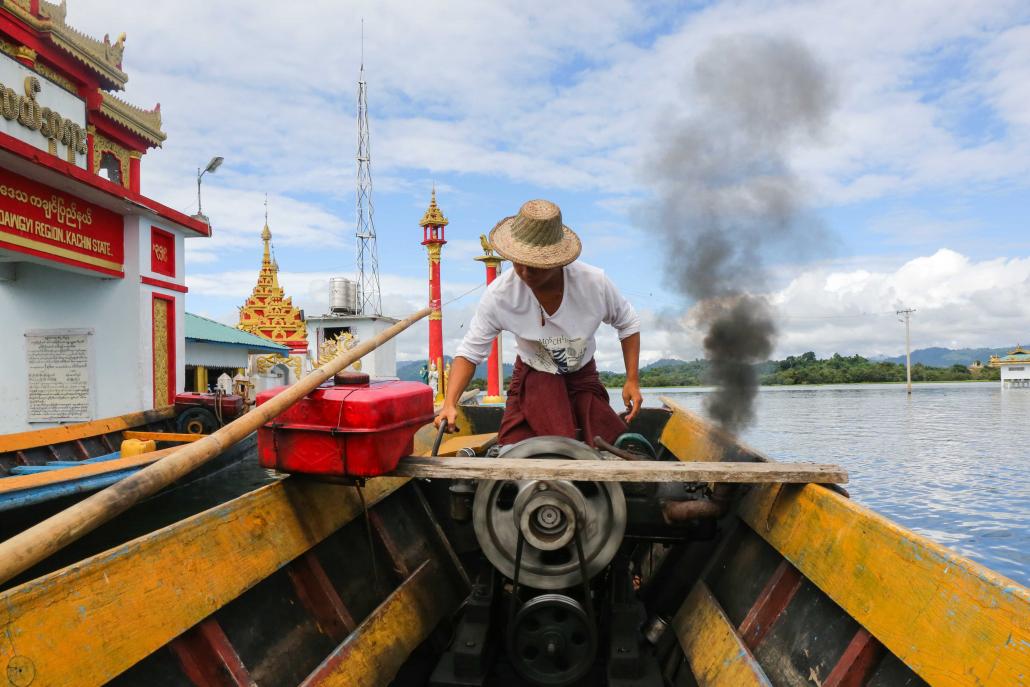 Established this year, Face of Indawgyi is an eco-tourism initiative that focuses on environmental conservation, educational opportunities, cultural preservation, and sustainable economic development in the communities around Indawgyi.
Traina-Dorge says the project started with a proposal to open an eco-lodge but he realised from subsequent discussions that so much more needed to be done in the area.
"We talked to numerous groups at the lake who highlighted that important focuses for us to have were education and cultural preservation," Traina-Dorge says. "And then sustainable development and community involvement will naturally come from that."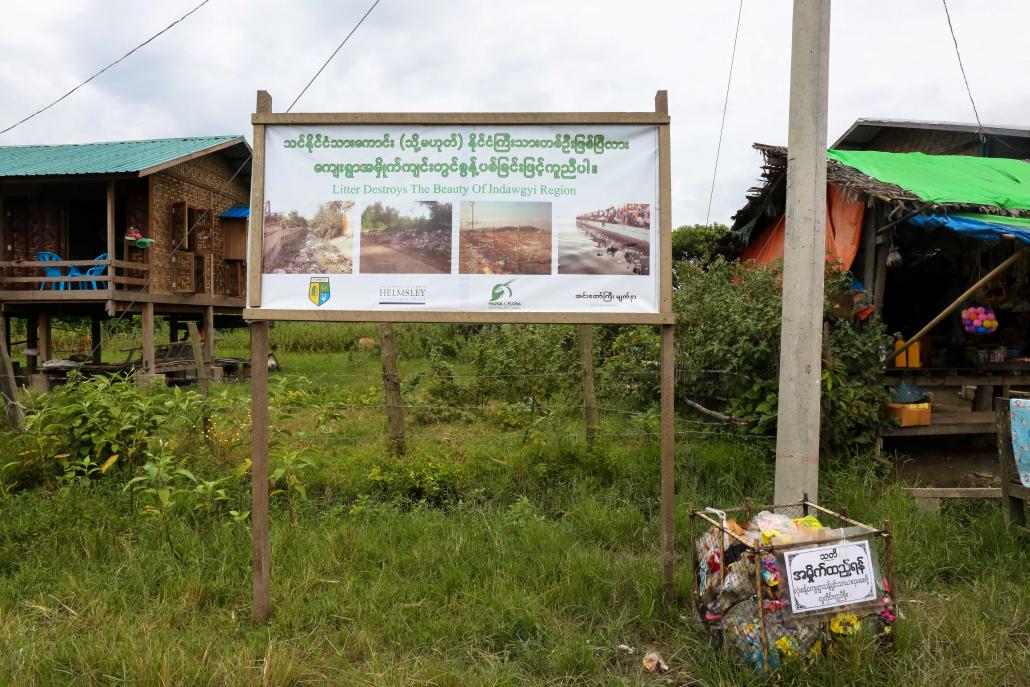 Despite being Myanmar's largest lake and the third largest in Southeast Asia, Indawgyi receives very few visitors. While 500 foreign tourists visit Inle Lake each day, Indawgyi gets around that number each year.
For tourists who are only visiting for a week or two, there's generally just not enough time. Indawgyi is a four-hour drive from Myitkyina, the capital of Kachin State, and can also be reached by a combination of train and car, via Hopin.
"As a result there really aren't that many people coming to the lake," Traina-Dorge says. "But the people that do make it are the ones that seem to like to take risks and are a bit more adventurous."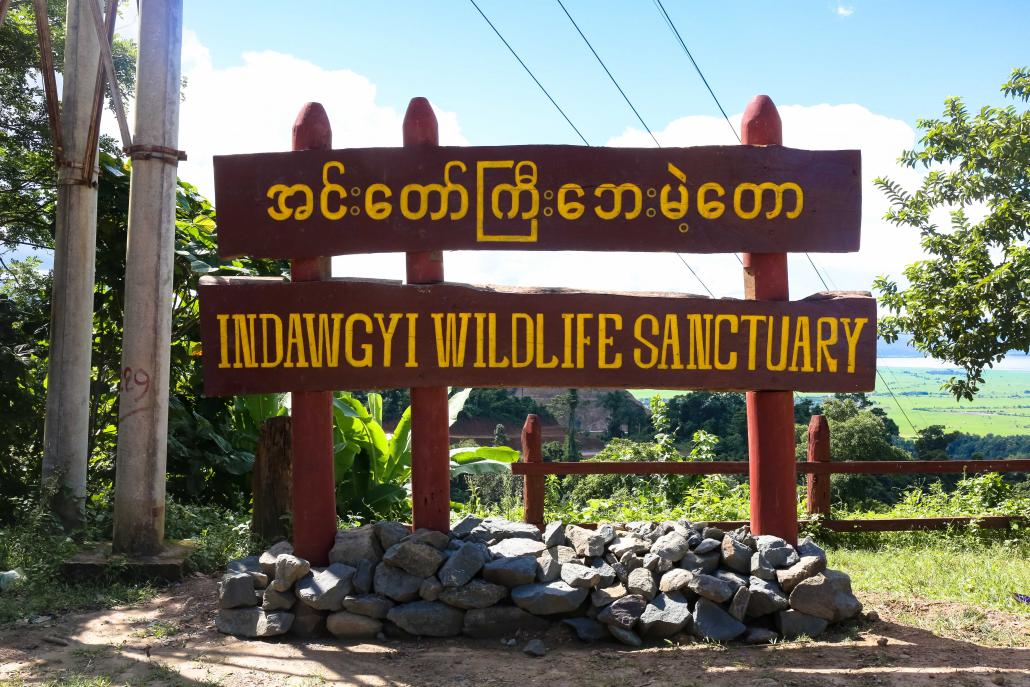 But in June Indawgyi was designated a United Nations Educational, Science and Cultural Organization (UNESCO) Biosphere Reserve location and there's an expectation in the tourism industry that it will receive more visitors in the years ahead.
"Tourism can be a great opportunity, but it can also be a fast way to destroy local culture," says Ko Swe Zaw Zaw Hein, 24, who is the director of local tourism initiative Inn Chit Thu. "We want to make sure to develop sustainably, so that we are able to [preserve] our culture and heritage."
Establish in 2013, Inn Chit Thu – which translates to "Lovers of the Lake" – was created to promote ecotourism in Indawgyi. The centre provides information and maps to visitors, and rents out kayaks and bicycles. Before Inn Chit Thu appeared, visitors could only experience the lake through an expensive motorboat rides that further polluted the lake through exhaust fumes and fuel spills.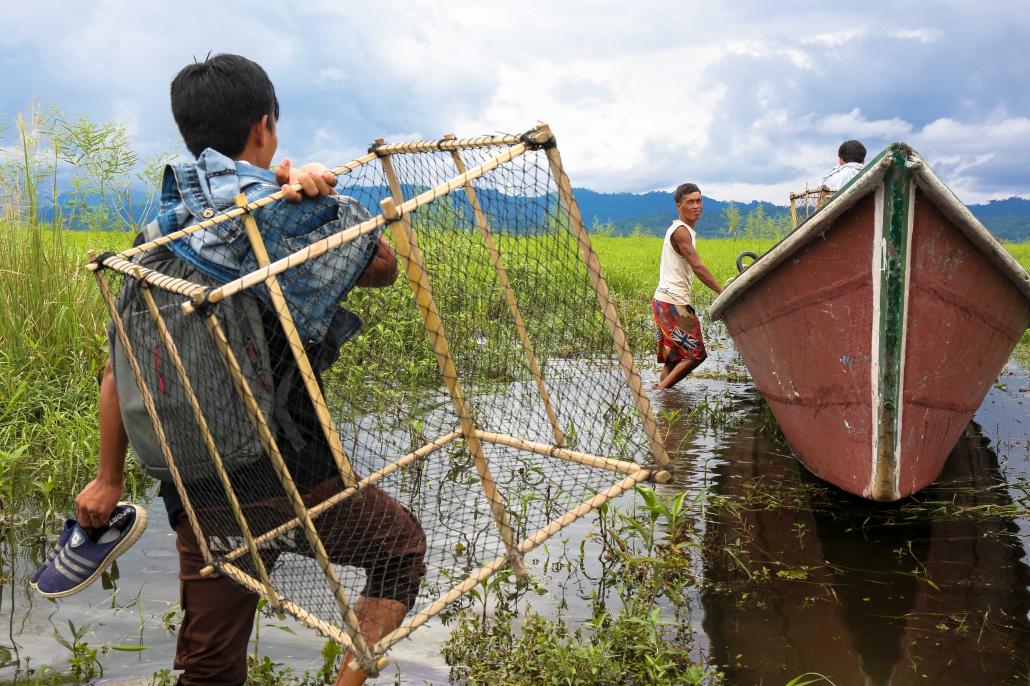 Inn Chit Thu works closely with conservation group Flora and Fauna International, which has been active at Indawgyi since 2008.
"We have been implementing conservation awareness programs in the local schools and villages for at least four years and are currently constructing an environmental education and visitor centre at the northern end of Lonton village by the lake," said Mr Frank Momberg, the Myanmar program director at FFI.
"We recently learned about the 'Face of Indawgyi', which aims to develop an eco-lodge. We very much welcome this initiative since we have a shortage of quality accommodation in Indawgyi and we hope that this initiative can make a positive contribution to conservation and local livelihoods."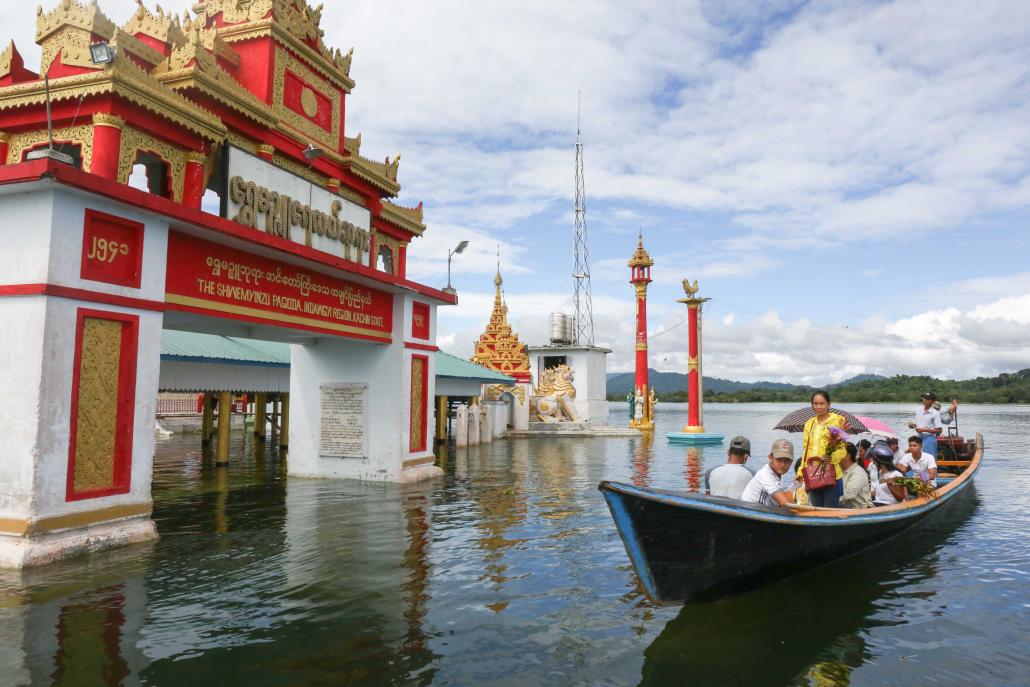 One of Face of Indawgyi's first projects was putting rubbish bins in villages around the lake.
"During Thingyan I saw a sign around the lake that said, 'Please put your trash in trashcans,' but didn't see trashcans anywhere," Traina-Dorge. "We realised there were easy ways we could start helping."
Working with villagers in Lonsant, a village on the eastern shore of the lake, Face of Indawgyi hired people to make lightweight, portable rubbish bins out of old fishing nets. The bins were distributed to villages and signs posted about rubbish disposal.
"We see people using them, too," says Traina-Dorge. "It's a simple way to make a much bigger impact."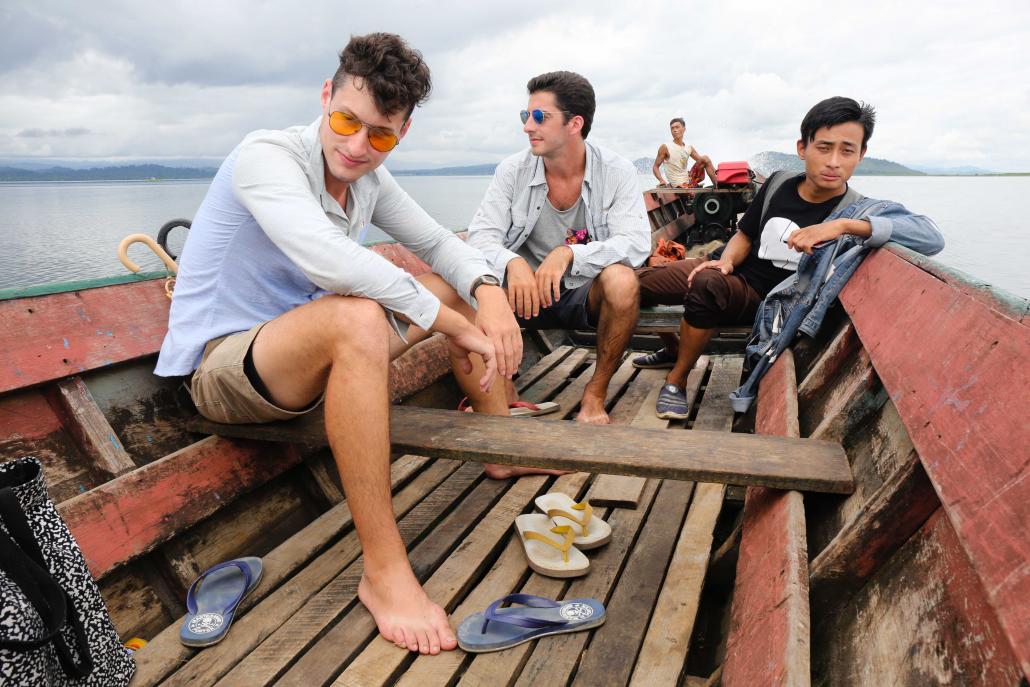 Face of Indawgyi has also paired with Pinnya Tagar Academy in Myitkyina. The school, which provides additional education and training to state school graduates, is sending interns to work with Face of Indawgyi.
"Our students are encouraged to give back to their local community," says the school's director, Mr Thomas Zauring. "Having them work in the more rural areas where they're from helps develop smaller towns, rather than moving to a big city like Yangon or Mandalay."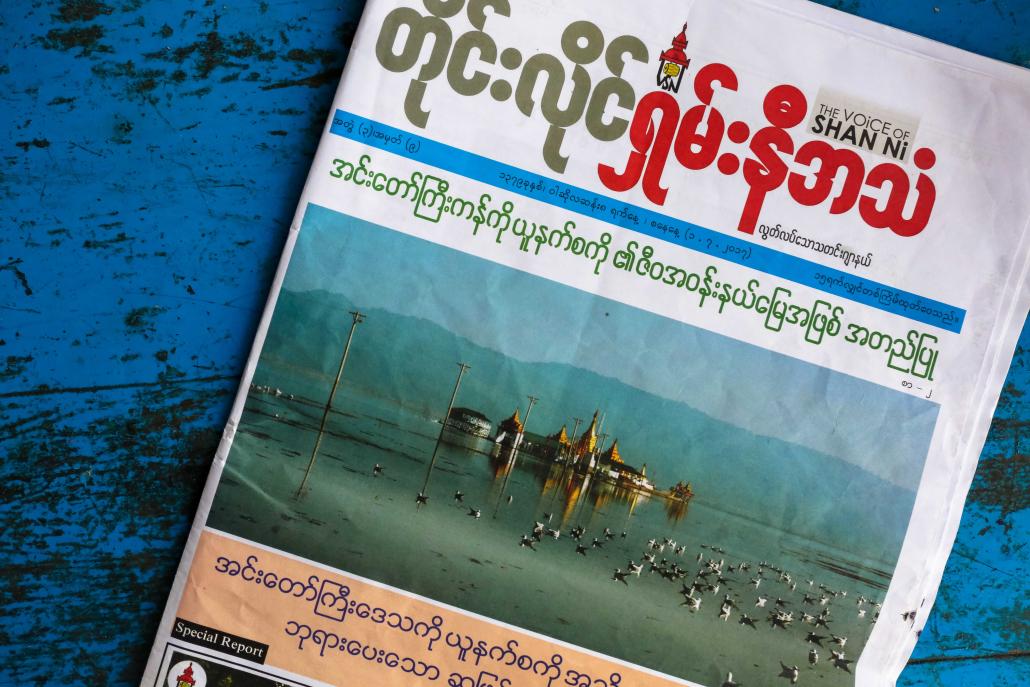 The project hasn't been without challenges. From military checkpoints to earning the trust of longtime residents and coming to grips with the logistics of rubbish disposal, Traina-Dorge says a lot has been learned along the way.
"The first paved road through the mountains to the lake only came in 2014. It's been difficult for anyone to go in and out – it's been so isolated," says Traina-Dorge. "With the lack of resources we really have to find creative solutions to things that might otherwise be easy in more developed areas."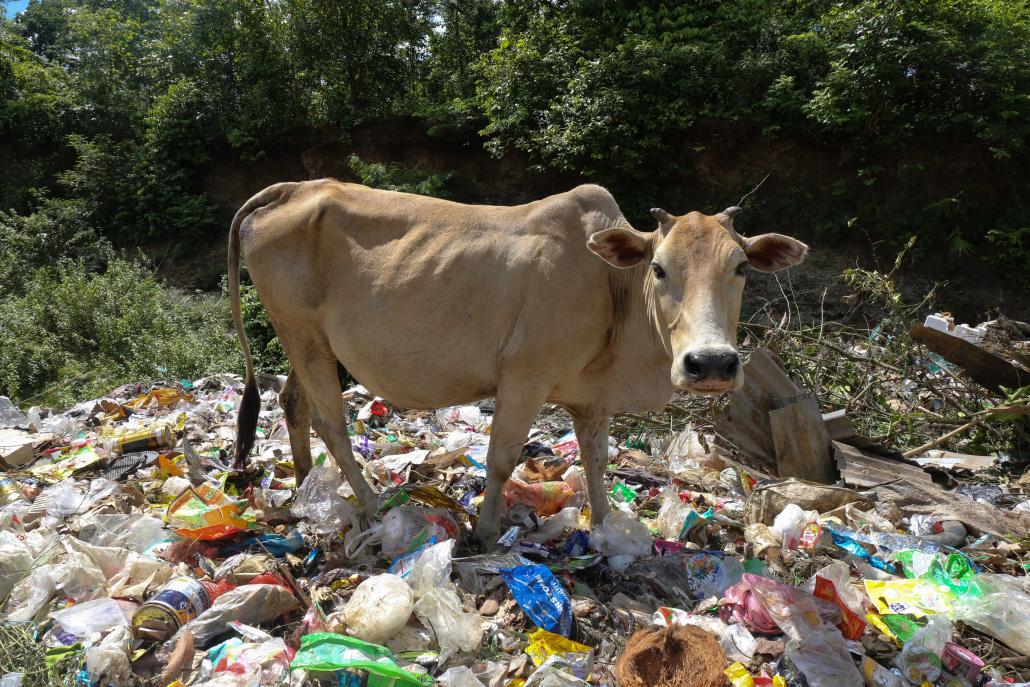 And with only one lodge where visitors are allowed to stay, the benefits of tourism are not shared evenly.
"In the future it is very important to open additional villages for tourists to stay overnight to spread the income from tourism," says Momberg. "We are planning to support the development of home stays in Lontsane, Tong San Hka, and Hepu villages. This would allow multiple days trips by kayak and bicycle, which is not possible now, since tourists are only allowed to stay in Lonton."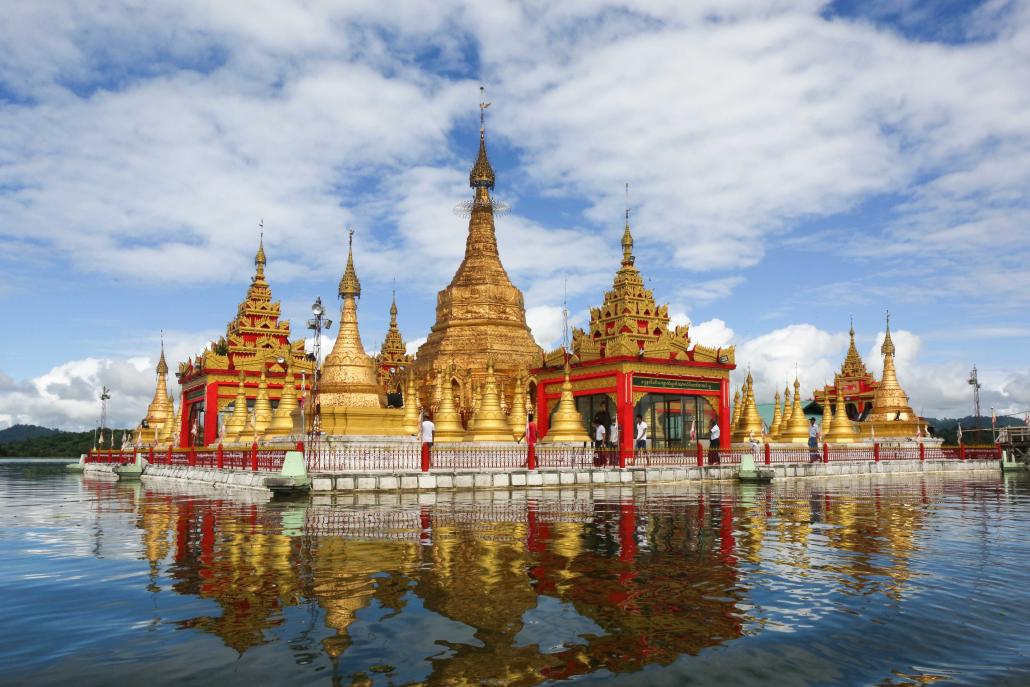 Face of Indawgyi hopes to open an eco-lodge on the lake within the next year. But between now and then, Train-Dorge says, there's plenty of work to be done.
"The people that you meet around [Indawgyi Lake] also have the same intentions to protect it and are passionate about it," he says. "There's definitely a motivation to continue doing it."