Drug cases present opportunities for some lawyers and police to pocket handsome sums while perverting the course of justice.
By SU MYAT MON and YE MON | FRONTIER
WHEN DAW Soe Soe's younger brother was arrested for drug possession in Yangon in September 2018, the demands for bribes began almost immediately.
He had been working as a taxi driver and was detained after police stopped and searched his car, and found drugs in the possession of two male passengers, she said.
Through her brother's defence lawyer, the investigating officers asked for K13.5 million to ensure that Soe Soe's brother was "only" sentenced to five or six months in prison.
They indicated that if she didn't pay, she could expect him to receive a much longer sentence.
Soe Soe (not her real name) has prepared the payment, she said, but the officers have told her to wait until nearer the end of the trial to hand it over.
Four months into proceedings, she has already spent another K2 million on legal fees and other bribes, including payments to witnesses – usually police officers – to ensure they turn up to court on the appointed date and provide helpful testimony.
"My lawyer told me I will have to pay around K13 million to solve this problem, and that money will go to the investigating police, the doctors who conduct the medical test, the court and so on."
Still, there is no end in sight for her brother, who has been remanded to Insein Prison. Soe Soe was also unaware that although the officers had promised he would receive a short sentence under section 19(a) of the 1993 Narcotic Drugs and Psychotropic Substances Law, the minimum penalty under the section is 10 years' imprisonment.
"People like us don't know anything about the law; we are like water on their palms," she told Frontier.
Asked if she planned to report the demand for bribes to the Anti-Corruption Commission, Soe Soe said she had no confidence that action would be taken. "I don't believe in justice. The only thing that makes the legal system work is money," she said.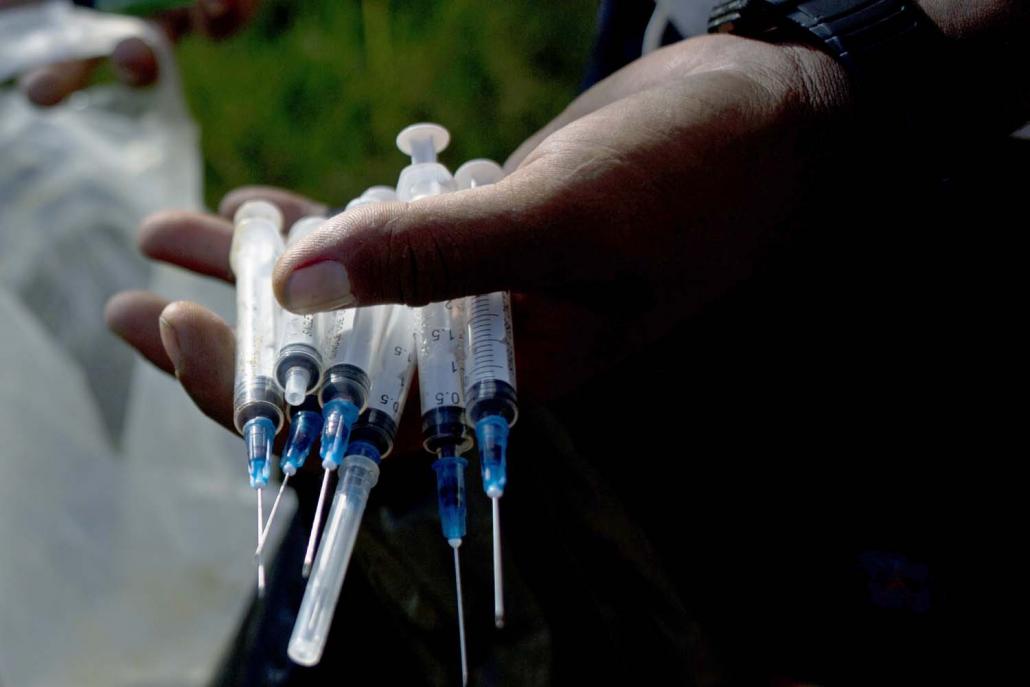 According to lawyers, and those convicted of drug-related crimes or their relatives, the story of Soe Soe and her brother is commonplace in Myanmar's criminal justice system.
The drug trade and corruption have long intersected lucratively in Myanmar, enabling it to become one of the world's top producers of opium and heroin, and a leading producer of amphetamines, or yaba. United Nations Office on Drugs and Crime figures show that Myanmar is also emerging as a major global production centre of crystal methamphetamine, or "ice".
The latest corruption perception index by Transparency International ranked Myanmar 130 out of 180 countries and territories. Of the 10 members of the Association of Southeast Asian Nations, Myanmar came eighth, ahead of only Laos (135) and Cambodia (161).
Corruption is rife in drug cases in Myanmar and defendants who can afford it have ample opportunities to grease proferred palms to secure speedier trials or shorter jail terms.
The sums involved tend to be small – thousands, sometimes tens of thousands of dollars per case. But in a criminal justice system where 50 to 70 percent of prison inmates are estimated to have been convicted of drug-related offences, the bribes total millions of dollars every year.
As well as paying out K3 million each for "favourable" medical tests and testimony from police witnesses, defendants can also expect to pay at least K5 million in lawyers' fees, according to people who have served jail terms for drug offences. Trials for possession of even a small amount of illicit drugs can take years to conclude, so defendants also often pay bribes to bring cases to a speedy conclusion by ensuring witnesses turn up on schedule.
The burden of this corruption tends to fall on those who can least afford it: the users and low-level dealers at the bottom of the food chain. A recent report from the International Crisis Group, Fire and Ice: Conflict and Drugs in Myanmar's Shan State, highlighted how individuals and organisations that produce and traffic large quantities of the drugs typically enjoy official protection and are rarely targeted by law enforcement.
In some cases, those on trial can't afford the bribes at all.
Convicted drug offender Ko Chan Thar (not his real name) said he spent an extra year in prison because he could not raise the K1.7 million that his lawyer suggested would secure a shorter sentence.
In January 2015, Chan Thar was caught with a small amount of marijuana and convicted of drug possession under section 16(c) of the Narcotic Drugs and Psychotropic Substances Law, for which the maximum penalty is 10 years' imprisonment and a fine.
He received a six-year prison sentence, although his lawyer had suggested that he would be jailed for five years if he could pay the K1.7 million before the verdict was announced.
"As I could not pay that money, I got a six-year sentence," said Chan Thar, who was fortunate to be released under a presidential pardon in early 2018 after spending three years and three months in prison.
Medical tests have long been a significant source of bribes in drug cases because they can help a defendant avoid a prison sentence under section 15 of the law.
The section stipulates that drug users who fail to register for treatment at a facility nominated by the Ministry of Health are liable to be jailed for between three and five years. But if a test conducted by the authorities shows that a defendant doesn't have traces of illicit drugs in their system, the charge is typically dropped.
Lawyer Daw Zar Li Aye said she was involved in a big drug case in a Yangon court in 2014 in which the family of the defendant was asked to pay K1.7 million for the section 15 charge to be dropped.
The family paid the bribe against her objections, said Zar Li Aye, a member of the International Commission of Jurists, an NGO dedicated to ensuring respect for human rights standards through the law.
"When the case went to court, the section 15 had been dropped," she said, adding that the person was convicted only for possession under section 16(c).
U Khin Maung Zaw, a lawyer who represented Reuters journalists Ko Wa Lone and Ko Kyaw Soe Oo, confirmed that it was common in drug cases for defence lawyers to pay a bribe for a positive medical test in order to reduce the punishment for their client.
"Even if you actually pass the medical test, if you haven't paid the money it will come back saying that you failed," he said.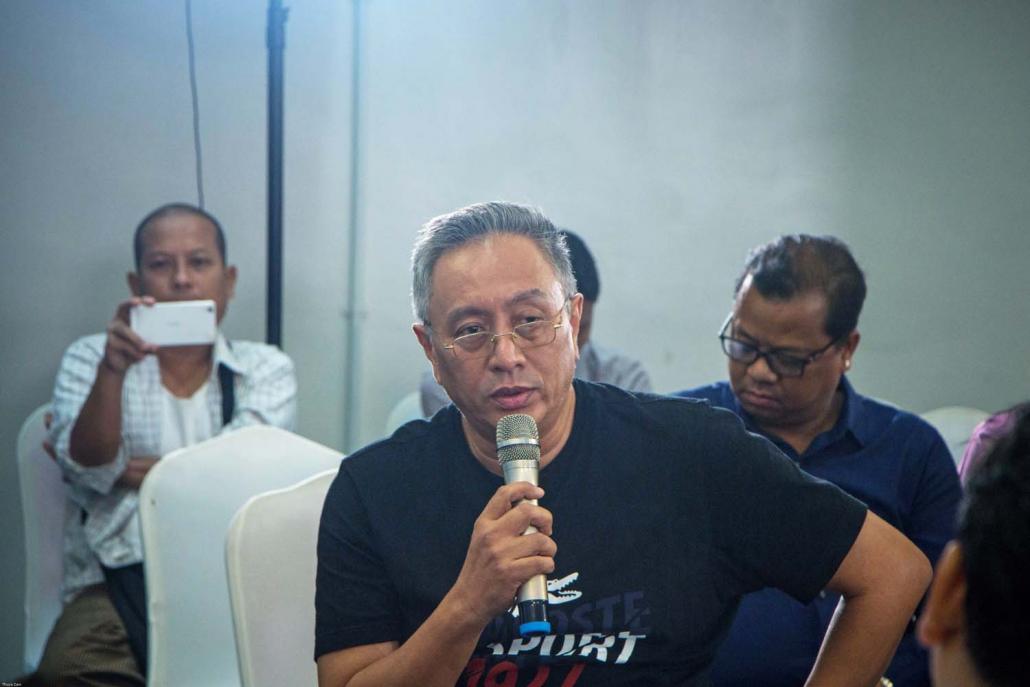 Additionally, many drug-related cases initiated before the amendments were passed remain before the courts.
Recent steps to amend the Narcotic Drugs and Psychotropic Substances Law and introduce a more progressive National Drug Control Policy based on harm reduction rather than punishment have the potential to not only deliver better health outcomes but also significantly reduce corruption by diverting those found with small amounts of drugs from the courts and into rehabilitation.
However, these efforts have so far yielded only modest progress. While the National Drug Control Policy is considered a step forward as it focuses on public health and human rights, amendments to the law that were enacted in February 2018 sent a more mixed message by maintaining tough penalties.
In a March 2018 commentary, "Will Myanmar complete its transition towards an evidence-based approach to drug control?", the Transnational Institute said the law and policy "differ significantly, and even establish contradictory or incompatible priorities".
"These differing choices are symptomatic of tensions between two different models of drug control: one based on repression, effectively a continuation of the current mainstream policies, and one that promotes a change of paradigm and is based on public health, human rights and development."
While the amendments eliminated the obligation for drug users to register at the ministry for medical treatment, meaning offenders were no longer liable to be jailed under section 15, lawmakers retained mandatory prison terms of at least five years for possession of even small quantities of illicit drugs under section 16.
Frontier's research also indicates that defence lawyers are still asking for money from defendants for positive tests since section 15 was amended. Khin Maung Zaw said it was because defendants were still being tested for traces of illicit drugs, and a positive result meant they would be sent to a rehabilitation centre and face the social stigma of being branded a drug user.
This includes the case of actor U Moe Aung Yin, 31, whose family has admitted paying money in an attempt to secure a shorter jail term after he was arrested in Yangon in August 2016.
Moe Aung Yin's uncle, U Kywe Yin, told Frontier that the defence lawyer in the case asked them to pay K6 million in bribes for a positive medical test and to expedite hearings involving police witnesses, who the family had been promised would provide favourable testimony.
Moe Aung Yin's family stressed that although they had paid the money requested by the lawyer they did not initiate the bribe.
The lawyer, whom they paid an additional fee of K6 million to take the case, had been recommended to them by an investigating officer at the police station in Pazundaung Township, where Moe Aung Yin had been arrested.
However, the trial did not go as planned. Moe Aung Yin's father, U Aung Yin, a famous singer, said his son had failed the medical test for reasons the family has refused to disclose. They say the lawyer then refunded the K3 million bribe.
The family also said the defence lawyer had not properly represented Moe Aung Yin. Kywe Yin said one complaint was that she did not properly instruct Moe Aung Yin in how to give testimony.
On November 27, Moe Aung Yin was convicted in Pazundaung Township Court of breaching sections 15 and 16(c) of the 1993 law, and on December 12 he was convicted in Yangon's Eastern District Court under section 19(a) of the law, for possessing a drug for sale, for which the minimum penalty is 10 years' imprisonment and the maximum is an unlimited term.
He was sentenced to a total of 17 years' imprisonment.
The family plans to appeal the decision to the Yangon Region High Court and have also fired the lawyer, who could not be reached by Frontier.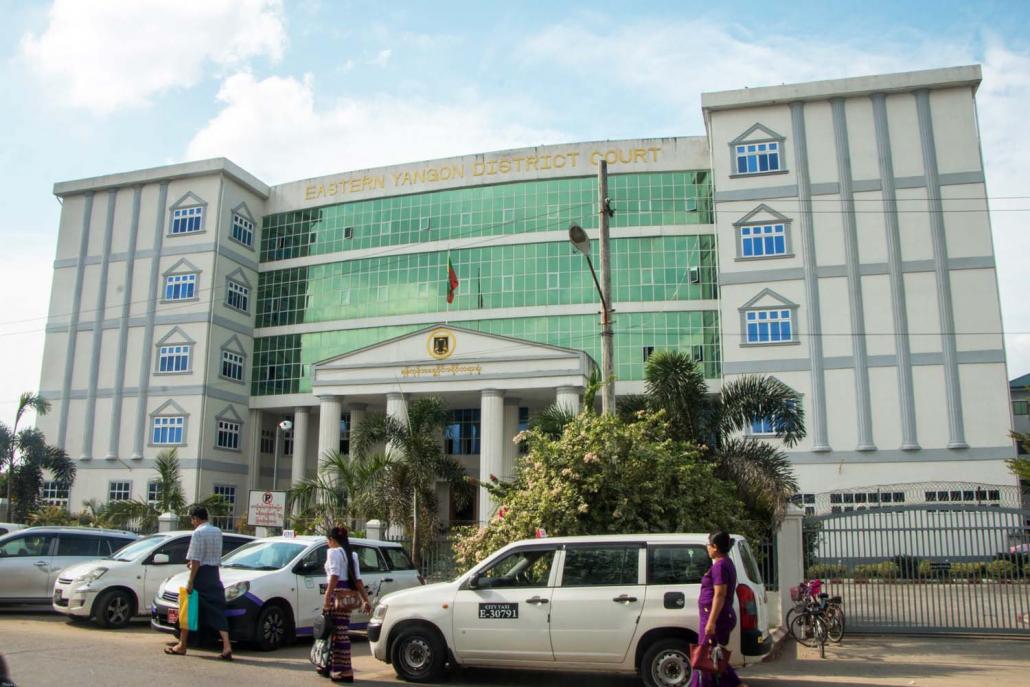 Members of the legal community told Frontier that it was common for police in a particular jurisdiction to only work with certain lawyers on drug-related cases. There is an understanding within the criminal justice system that defendants need to hire these particular lawyers if they want the best possible outcome.
Prominent lawyer U Robert San Aung said it was well known that some police investigating officers and lawyers colluded in drug cases to extract bribes from defendants.
In such cases, the officers often recommend that defendants hire certain lawyers on the understanding that they will hand over 30 percent of their case fees to the police, he said.
Robert San Aung said that only lawyers who have close relationships with police get to work on drug-related cases.
The government must step up its campaign against corruption if it is to effectively tackle the graft associated with drug cases, he said.
Zar Li Aye also recalled an incident in 2016 when a police officer told her she could make good money if she took on a defendant in a big drug case in Yangon's Lanmadaw Township but would be expected to share the proceeds with him and other police. She declined the offer.
Khin Maung Zaw said that for a lawyer to request money from a defendant's family for a medical check and to expedite witness testimony was not ethical.
"It is a breach of a lawyer's ethics," he said, adding that this could result in penalties from the Myanmar Bar Association.
A Yangon police inspector told Frontier that in drug cases there was no need to pay for medical checkups because standard procedure required that they be conducted under police supervision at the Yangon Mental Health Hospital in East Dagon Township.
"If there was a request for money, it was not official," the police inspector said.
He confirmed that those arrested in possession of drugs faced a mandatory test to ascertain whether they were a user so a decision could be made on whether to send them to rehabilitation.
The Anti-Corruption Commission was ready to act if it received evidence of corruption in the criminal justice system that could result in a conviction, said spokesperson U Kyaw Soe.
"We've had complaints about this type of corruption before," he said. "But we need strong evidence before we can take action."
Kywe Yin said his nephew's conviction showed that the government was still taking action only on users and not the "big dealers".
"Arresting the users doesn't help the country and it also destroys the lives of the young people who are convicted," he said. "Serious questions need to be asked about the Ministry of Home Affairs and why they are not focusing on the big dealers."
TOP PHOTO: AFP