Many Myanmar companies are re-branding by giving back, but it will take more than philanthropy to leave the past behind.
By JARED DOWNING | FRONTIER
THE ANNUAL Asian Forum for Corporate Social Responsibility, hosted in Myanmar last week, brought together corporate leaders, NGOs workers, academics and government officials to discuss the topic over three days.
Corporate social responsibility – in other words, how the private sector can be the good guy – is a broad and occasionally controversially term. CSR might involve a specific project, such as Coca-Cola distributing bottled water to flood victims, or more abstract steps, such as CP increasing the transparency of its supply chain.
That this year's AFCSR was held in Myanmar was a big step: a mere decade ago the country's private sector couldn't shake international blacklists, let alone build a reputation of doing well by doing good (to use a CSR mantra).
Some of Myanmar's largest companies now have their own formal CSR arms. City Mart provides scholarships for poor students, Shwe Taung Group has given generously to community development programs, and Telenor demands that its sub-contractors provide workers with safety equipment.
Yet the pressure is rising for the Myanmar business world to straighten up and fly right: The foreign companies flooding into this frontier market are bringing their international standards with them.
"Foreign companies are not going to want to be caught out by, and even held liable for, the activities of their business partners," said Ms Vicky Bowman, director of the Myanmar Centre for Responsible Business.
The charity biz
Bowman, who was a panellist at last week's forum, does not use the term "social responsibility".
"It is understood by so many different people as so many different things. When somebody says, 'We do a lot of CSR work,' I want to ask them, 'You mean you do a lot responsibility? Tell me more,'" she said. "But what it tends to mean is, 'We spend a lot of money on donations.'"
Myanmar has never had a problem with donations. In fact, it leads the world in private, charitable contributions per capita, according to the World Giving Index, thanks in part to a long tradition of donating to monasteries and charitable causes.
But charity can be a double-edged sword in the business world, Bowman said.
Under the military regime, tycoons would donate to villages and monasteries and then use the grassroots popularity to mask corrupt practices. The government would conscript a company to build a school or hospital and deprive it of business opportunities if it did not comply.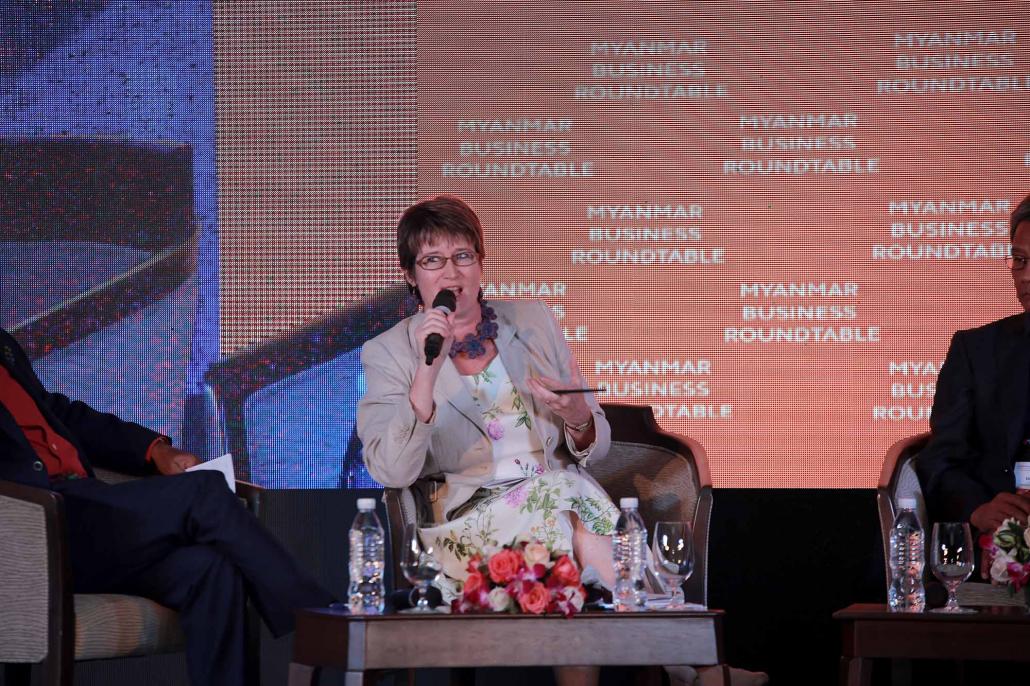 The MCRB reports gradually increasing levels of transparency and accountability among Myanmar businesses, and many companies are showing a genuine desire to shift into a more responsible gear – or, at least, to shake off Myanmar's reputation for corruption and cronyism.
Bowman noted, though, that Myanmar companies are still mostly doing this on the "philanthropy end of the responsible business spectrum". Often, they'll tack charity projects on to their activities while accountability and transparency in their core operations continue to come up short.
Learning to do good
Still, given its political and corporate history, Myanmar is off to a decent start, said Mr Martin Pun, head of the corporate social responsibility committee at diversified conglomerate Yoma Strategic Holdings, which is listed on the Singapore Stock Exchange.
"Corporate owners have been giving for a long time, but making it a corporate policy has been going on for 10 years," he said.
The theme of this year's AFCSR was "Corporate Social Innovation": outside-the-box strategies for creating shared value between company and community. Topics included "Technology is the key to winning the war on poverty" and "Encouraging Innovators: How the Millennials are Changing the World." One video featured Indian schoolchildren who designed an in-car alcohol breathalyser test to prevent drunk driving.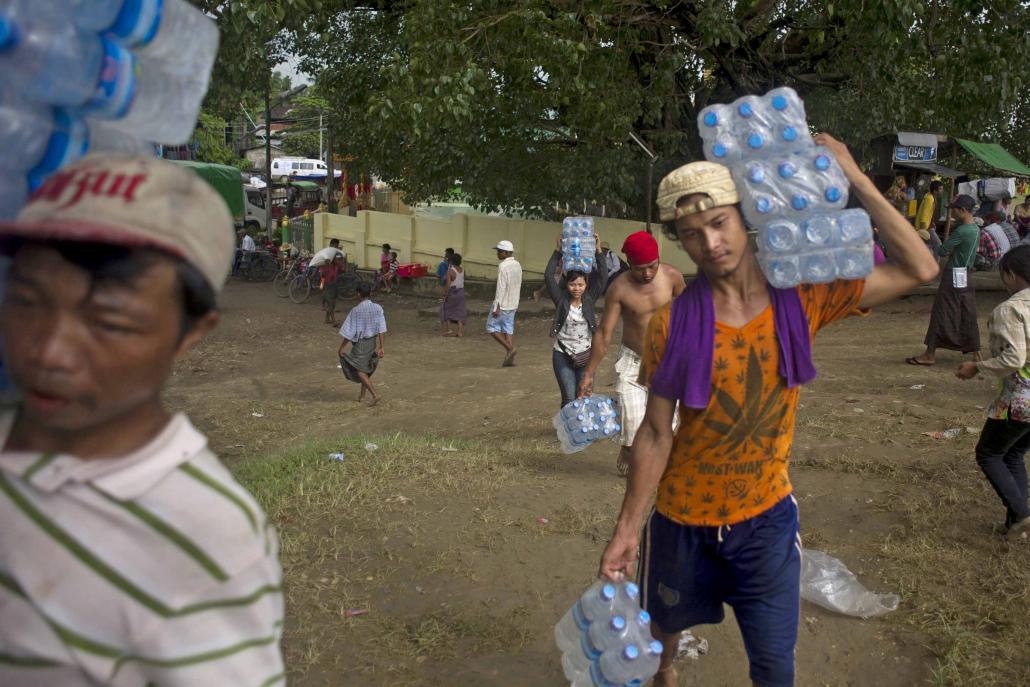 Such innovations, Pun said, were still out of Myanmar's league.
"A lot of [the ideas presented] could become reality, but many of them will not be, because of the infrastructure that we are in. Because of the technology that is not here yet," Pun said. "Don't forget, the majority of the population still don't have electricity. A lot of people still don't have food and shelter."
Myanmar also lacks a strong base of domestic development and aid organisations with which fledgling CSR programs might partner.
City Mart launched its City Love and Hope Foundation in 2013. It initially avoided direct spending in its projects, instead choosing to partner with local NGOs.
The idea was that established organisations would be better equipped to make lasting, sustainable change instead of simple handouts, said Mr Robin Scott, a legal consultant for City Mart Holding Co.
Results were mixed.
"We found that by the time we would stop funding [the projects], there still wasn't a very strong sustainable model," Scott said.  
The next step
Regardless of the challenges, corporate responsibility in Myanmar will need to mature sooner rather than later, Bowman said.
"Companies shouldn't be focused on spending money, they should be focused on following the law," she said. "When it's about shovelling donations out the door, it creates a dependency culture among communities. If companies are drawn into filling gaps in public services, like providing schools, that's bad for governance."
Pun agrees, although he says that the problem is not unique to Myanmar.
"Around the world, the majority of the business owners still have a hard time understanding CSR as a concept. They want to make sure that it doesn't appear to be self-interested," he said. "They're only thinking of philanthropy. They're not thinking of shared value."
The idea behind "shared value" is that companies will behave most responsibly when they integrate it into what they do best – making money – instead of tacking on token charity projects.
For example, the City Love and Hope Foundation's latest project provides scholarships to disadvantaged students, who will then be offered internships, and possibly employment, at City Mart.
"It's not entirely philanthropic in that it may generate managers for us, but a commitment isn't required. If they don't come to us, no problem," said Scott.
"I think the messages are getting through," Bowman continued. "There are some companies that are never going to get there, and some companies that are going to fix things."
Pun said that over the long term he would like to see Myanmar businesses put more emphasis on manufactured and refined goods, which would facilitate infrastructure development and a foster a skilled labour force.
In the short term, many companies are already beginning to learn how to do well by doing good.
"Vocational training, in-house training, microfinance, social enterprise support, support to farmers; these are all happening around the country on a scale of the their own," Pun said. "It's happening."
Top photo: Delegates including Mr Serge Pun, centre, chair of Yoma Strategic Holdings and First Myanmar Investment, speak at the Asian Forum on Corporate Social Responsibility, held in Nay Pyi Taw from September 19 to 21. (Supplied)