As the resumed Kachin war enters its tenth year, people who have lost their homes to the conflict speak to Frontier of loss and their determination to overcome hardship.
By EMILY FISHBEIN and JAW TU HKAWNG | FRONTIER
Zau Lawt, 23, has been displaced twice by the war in Kachin State. Now, in addition to pursuing his studies, he supports his family as a day labourer on farms and building sites in China, returning to a camp for internally displaced persons at night.
"As an IDP, I am not happy mentally or physically … I always feel something is missing," he told Frontier.
Zau Lawt lives in Sha-it Yang camp, on the Chinese border in an area of Waingmaw Township under Kachin Independence Organisation control. Sha-it Yang is one of 171 camps and sites across Kachin and northern Shan states where 106,000 people remain displaced since conflict resumed between the KIO and Tatmadaw on June 9, 2011, ending a 17-year ceasefire.
Another 67,000 more displaced by the conflict live in host communities, while 5,000 have sought international protection as refugeesin Malaysia and an unknown number live as migrants in Thailand and China.
Frontier interviewed five people who fled the Kachin conflict about how the civil war has shaped their lives. They spoke of loss – of time, education, community and dignity – and a determination to overcome hardship. Those in Myanmar want to return home, but only after a bilateral ceasefire is signed and landmines are cleared.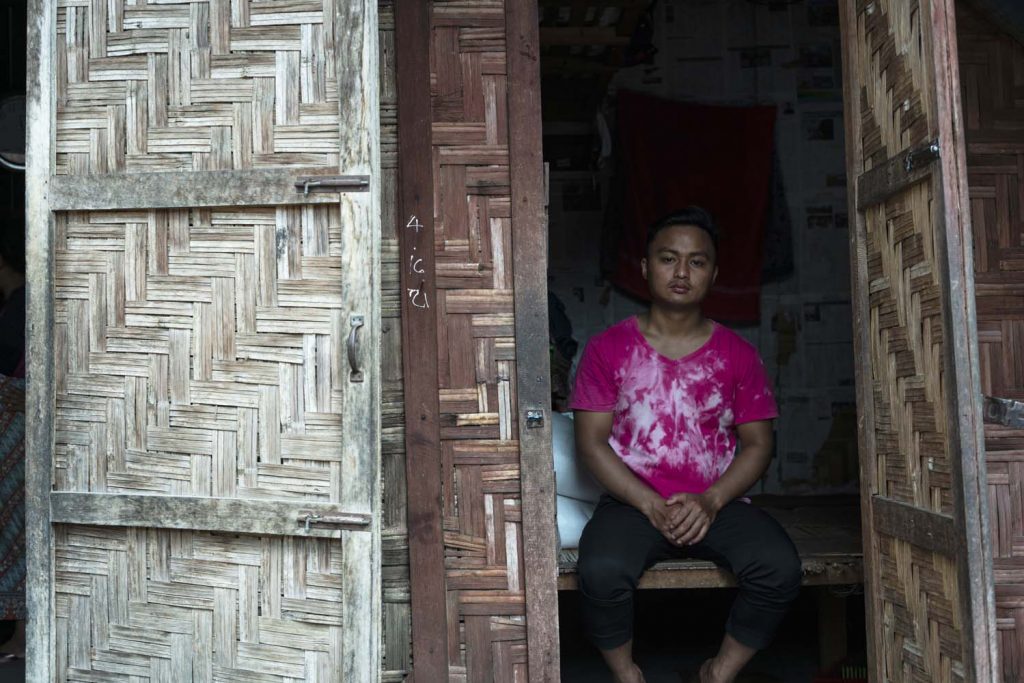 Obstacles to education
In November 2011, Zau Lawt, then 14, woke to the sound of artillery and gunfire in San Pai, a village of about 250 households in Waingmaw Township. He fled with other villagers, walking for two days before stopping at a site that became known as Zai Awng IDP camp.
They slept in tarpaulin tents and foraged for food to supplement the rice they carried. After about a month, they began receiving aid from the KIO and local non-government organisations. The KIO opened a school in the camp, which enabled Zau Lawt, then in eighth grade, to resume studying, but his focus was poor and schoolbooks few. "The situation badly affected my ability to learn, as well as my self-esteem and motivation," he said.
After completing ninth grade, Zau Lawt moved to Laiza, where the KIO has its headquarters on the Chinese border, to attend high school.
The KIO offers primary and secondary education at schools where tuition is free or costs around K10,000 per year. University courses are also offered at Mai Ja Yang, a town further south on the Chinese border that serves as the KIO's educational hub.
As the oldest of four siblings, Zau Lawt would take months off from school to work as a day labourer to support his family. Humanitarian aid for Kachin IDPs has long been dwindling; in KIO-controlled areas, humanitarian access is also limited, and IDPs receive only rice, oil and salt once every two months. It took Zau Lawt three years to pass 10th grade and three more to pass his matriculation exam.
On January 1, 2018, while back in Zai Awng camp during his school break, Zau Lawt fled again after dark upon hearing artillery fire. It took camp residents two days to walk to Sha-it Yang, which now has 1,800 people. The following year he enrolled at Mai Ja Yang College.
For IDPs in KIO-controlled areas, access to further education elsewhere in Myanmar or overseas is difficult, because the Myanmar government and many universities abroad do not recognise KIO-issued diplomas.
While Zau Lawt continues to study, he is waiting for the time when he can safely return home.
Since early 2019, momentum has gathered to close Kachin's IDP camps. To hasten the process, peace talks between the government and KIO have accelerated, with a bilateral ceasefire seeming imminent at times. Kachin has not seen large-scale conflict since 2018, although skirmishes have been reported as recently as June.
In January, Myanmar and China agreed to a feasibility study for resettling IDPs in Kachin, which could benefit China's Belt and Road initiative as well as the government's national camp closure strategy.
With threats of landmines and resumed fighting, many IDPshave said they do not feel it is safe to return, and in June, several prominent Kachin civil society, humanitarian and religious groups called for a ceasefire, troop withdrawal, landmine removal and the identification of alternative sites to enable IDP returns and resettlement.
Seeking refuge abroad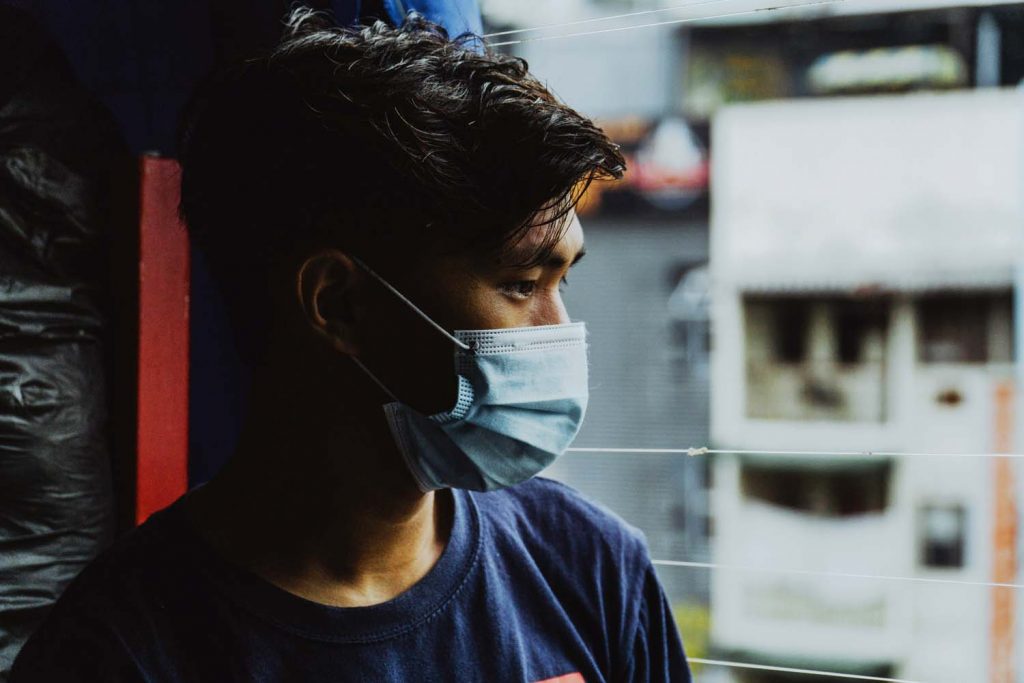 Before he fled to Malaysia, Ah Sut was a volunteer teacher at a KIO-run school in his village of Awng Lawt, in an area of Tanai Township that is under KIO control.
A growing Tatmadaw presence and political instability left young men like Ah Sut particularly at risk of violence or imprisonment for being accused of supporting the KIO. In 2015, a Roman Catholic priest arranged for Ah Sut and his brother, then aged 19 and 15, respectively, to leave.
They travelled by car and train to Tachileik, which borders Thailand in eastern Shan State. A "broker", as people smugglers are called, transported them to Chiang Mai and then Bangkok, where they rode by bus to the Malaysian border. Smugglers locked them in a room for a week due to tightened security at the border before they crossed into Malaysia by boat and by foot at night and took a bus to Kuala Lumpur.
When they arrived in the Malaysian capital they learned that the contact the priest had arranged had been resettled in the United States. "We felt very hopeless and helpless," said Ah Sut. In lieu of wages, he and his brother slept onsite at a restaurant job arranged by the broker. About a month later, they found a relative with whom they could temporarily stay. Ah Sut worked 14 hours a day to cover their living costs.
Ah Sut is one of about 80,000 asylum seekers from Myanmar who are trying to register with the office of the United Nations High Commissioner for Refugees in Malaysia, according to estimates by refugee community groups. About 180,000 people are registered, of whom four-fifths are from Myanmar. Of the Kachin living in Malaysia, 300 have UNHCR refugee status, nearly 3,000 are registered with UNHCR as asylum seekers, and 2,000 await registration appointments, according to a Kachin community group in Kuala Lumpur.
Malaysia is not a signatory to the UN Refugee Convention. It regards refugees as "illegal immigrants" and denies them the right to work or access public education. Being registered with UNHCR as an asylum seeker provides some basic protections, while those with refugee status are eligible to be considered for third-country resettlement. Those awaiting UNHCR registration, often for years, are considered undocumented and vulnerable to detention and extortion.
Police have stopped Ah Sut more times than he can count; he pays whatever cash he is carrying to avoid arrest.
In 2018, a Tatmadaw offensive in Ah Sut's village left thousands of people trapped in the jungle for weeks, denied safe passage or humanitarian access. Ah Sut's parents and younger brother moved in with relatives in the Kachin State capital, Myitkyina.
Anti-war protests erupted across Myanmar, while Ah Sut joined Kachin in Malaysia in protesting next to the Myanmar embassy. "I felt very proud to stand for the truth and raise my voice for the voiceless and persecuted," he said.
Fighting stigma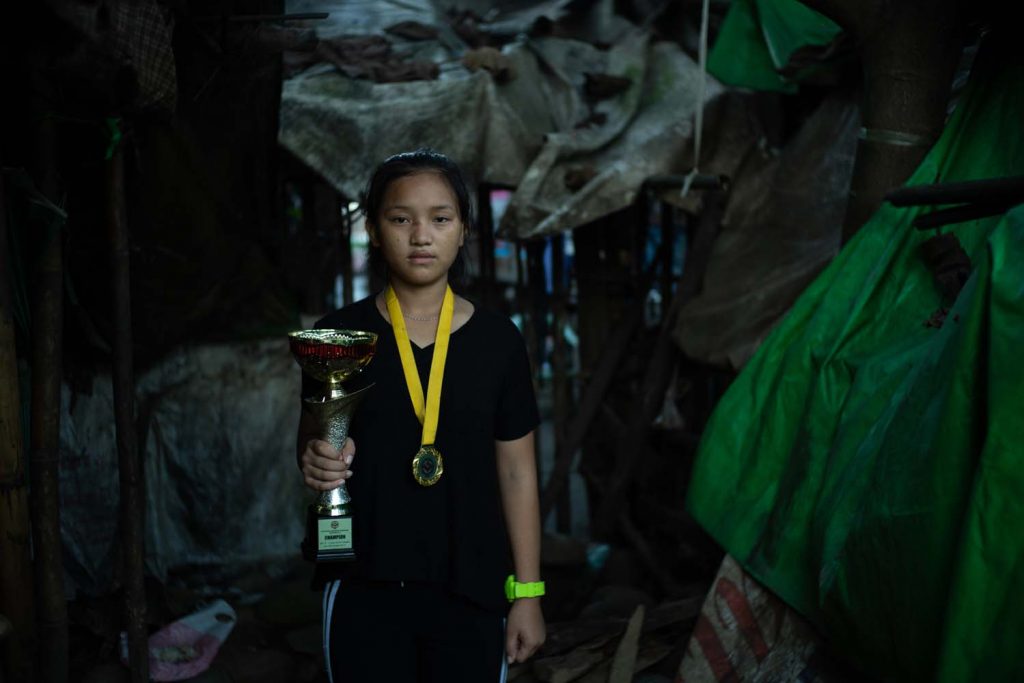 In 2011, Seng Nu left her village of Ta Law Gyi, about 40 kilometres south of Myitkyina. The village is the base of the Shanni People's Militia, while the Tatmadaw and the KIO's armed force, the Kachin Independence Army, also have a presence in the area.
When the Kachin conflict resumed, increasing militarisation pushed many of Ta Law Gyi's residents to flee.
Seng Nu, whose parents are both dead, was eight years old when she fled with her aunt and six cousins to Myitkyina. They found refuge at Shwe Zet Baptist Church IDP camp, one of 26 camps in the city, where they share one room and live alongside 550 other IDPs. Her aunt supports the family by running a noodle shop and Seng Nu is a youth ambassador representing Kachin IDPs for Plan International, a humanitarian organisation headquartered in the United Kingdom.
Blending in with her non-IDP peers is near impossible for Seng Nu, as she receives constant reminders of her displacement at her government school. The teacher calls IDPs separately during roll call and sometimes makes them stand on the other side of the classroom.
"As IDPs, we really want to enjoy our lives, but we cannot because the feeling of being displaced is always on our minds," she said. "Living in an IDP camp for many years is not good for us. It feels like we are occupying [local people's] place and disturbing them."
About four years ago, she enrolled at a karate club in her camp where IDPs can train for free. She made rapid progress, obtaining a black belt, and in 2018 was selected as one of 18 youth from Myanmar who competed at a tournament in Singapore. She came first in her weight class and a year later travelled to Japan, where she missed her competition due to a language miscommunication.
Seng Nu's ambition is to become a professional fighter, like the United States-based Kachin mixed martial arts star Aung La Nsang.
Training in karate is one way Seng Nu can cast aside her IDP identity. "There is no discrimination in karate," she said. "I can release my sadness, and then I feel relieved.
"Since I have a very bad feeling about being an IDP, I focus on my karate training, and that's why I could reach this stage."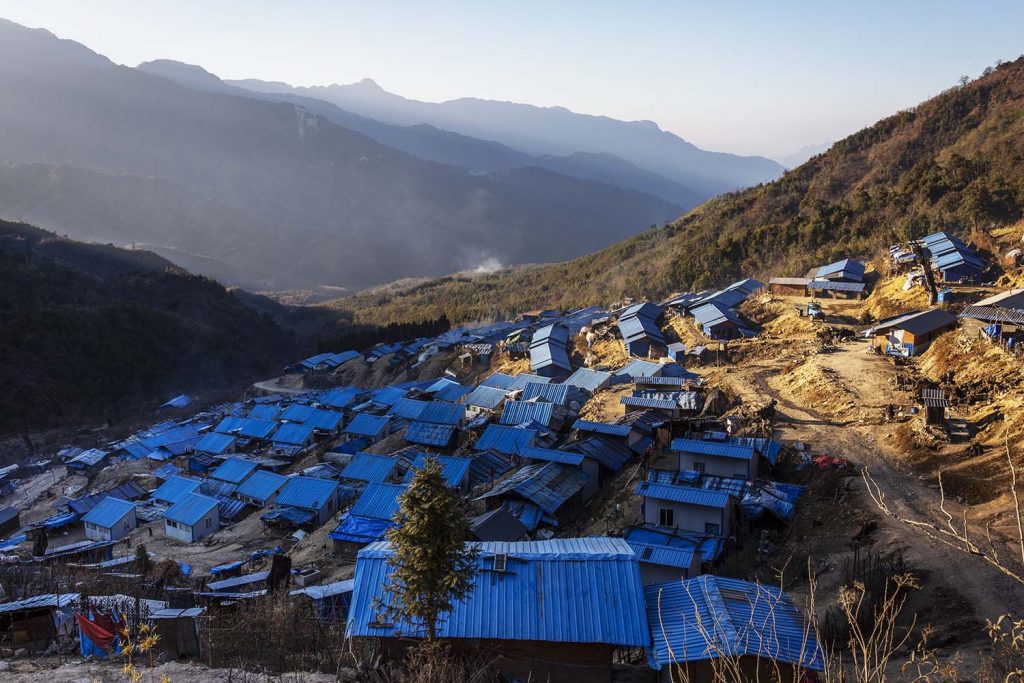 Scraping a living
Kaw Ja was not in her village when the ceasefire collapsed. About a month earlier, she and her three sons had left Nam San Yang, just northeast of Laiza in Waingmaw Township, and moved to Mohnyin town for their education, because school in Nam San Yang ends after ninth grade.
After her sons finished 10th grade, Kaw Ja sent them to Yangon, where they passed their matriculation exams with support from relatives. Unable to return home because of the conflict, she joined her husband in Myitkyina at Man Hkring Baptist Church IDP camp, which houses about 600 people.
In 2013, her husband was diagnosed with leukaemia and has since required regular treatment in Mandalay, more than 500kms to the south. To support the family, Kaw Ja sells Kachin traditional herbal medicine and clothing near Mai Ja Yang, returning to accompany her husband to the hospital.
Humanitarian aid for Kachin IDPs is not enough to survive. Most families receive between K11,000 and K15,000 a month in camps in areas under government control. IDPs have freedom to travel and work, but most were previously farmers, which can make it difficult to find work in urban host communities. Many do however work as manual labourers, operate small-scale businesses or serve as "volunteers" for a daily stipend with aid groups. IDPs in more rural areas on the Chinese border often work as daily farm labourers.
After her youngest son returned from Yangon in 2017, Kaw Ja's family rented a house in Myitkyina from a relative for K50,000 a month. Two of her sons now work for Kachin community organisations – her youngest was selected this year for a scholarship in the US – and one is a chef.
She is proud of her sons, but longs for home. "We have to live in other people's places," she said. "Sometimes, people look down on us."
Uncertain futures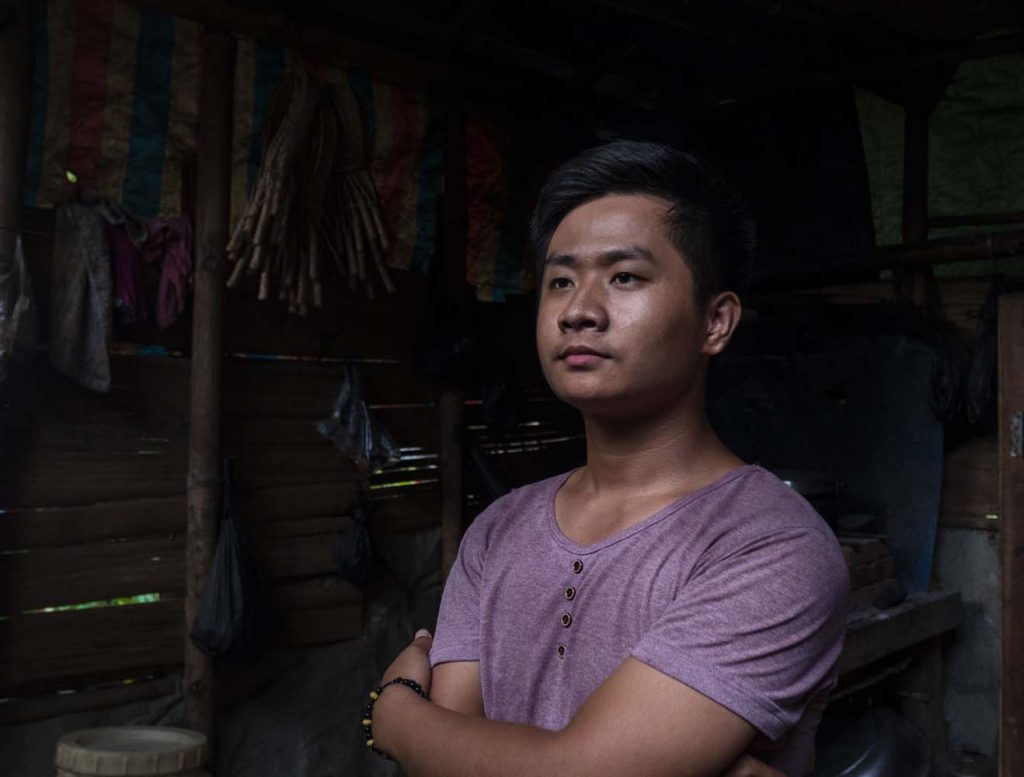 Ring Nu Awng, 23, is also from Nam San Yang. On June 15, 2011, six days after civil war resumed, his school closed and the next day his family fled by car to Laiza, where they joined thousands of other newly-displaced people. They slept on the floor of a large hall.
Two weeks later, with few belongings and exhausted by the living conditions, they walked for four hours back to Nam San Yang because the roads were impassable. When they arrived, they found Tatmadaw soldiers staying in the village. They gathered some basic items and returned to Laiza.
They stayed at the big hall for another year and then spent three months in another hall. Somehow, Ring Nu Awng continued his studies and passed his exam.
In September 2012, his family moved to Je Yang IDP camp, near Laiza. Je Yang is the largest IDP camp in Kachin, with 8,700 residents. Ring Nu Awng's mother began working as a day labourer on farms over the border in China while he and his younger sister attended school.
After graduating from a KIO-run high school, Ring Nu Awng studied for a year at a private college in Mai Ja Yang and then began working for a local humanitarian group. While in Mai Ja Yang, he met a documentary photographer who mentored him. In 2019, Ring Nu Awng was selected for a two-month journalism internship with Frontier in Yangon, after which he attended a video editing course in the city that was cut short because of the COVID-19 pandemic. In March, he returned to Je Yang. Following a mandatory period of quarantine, he began working as a documentary photographer with a local NGO.
"I chose to become a photographer to present who I am and what it is like to live as an IDP in a KIO-controlled area," he said. "I want to show how the conflict affected our environment and lives."
In Yangon, Ring Nu Awng would usually tell new acquaintances he was from Myitkyina to avoid uncomfortable situations. When he did tell people he was from a KIO-controlled area, he often saw their expressions shift.
Although he has faced educational difficulties, Ring Nu Awng said that being displaced exposed him to people from different places and provided the opportunity of free education. In Nam San Yang, parents who wanted their children to have a secondary education had to send them to live in another town and cover their living costs, which some could not afford.
Since December 2018,the Tatmadaw has facilitated the controversial return of 500 people to Nam San Yang, despite lacking support from the KIO. In February, a returnee stepped on a landmine.
Echoing others interviewed by Frontier, Ring Nu Awng said he wants to return home, but does not yet feel safe to do so. "I don't want to flee again. I don't want to suffer what we have suffered before," he said.
He added that for youth, returning would be particularly difficult. "When we return to our villages, it will be a big challenge for us, because we haven't done farm work for a long time. Not everyone may know how, or have an interest like our parents," he said.
Feeling detached from their current locations and with memories of their former homes fading, Ring Nu Awng said that many IDP youth are left with a sense of aimlessness. "Many of us feel like we don't know where to go… like we are wandering without any clear path for our future."