Laws made in Nay Pyi Taw are threatening the customary land tenure practices that have sustained the Naga for generations in their homeland on the Indian border.
By VICTORIA MILKO | FRONTIER
TRAVEL THE winding mountain tracks of the Naga Self-Administered Zone in Myanmar's far northwest in the dry season and you're likely to see in the distance an entire hillside on fire, smoke and embers rising into the air.
It can be a startling sight for a visitor, but it is a carefully planned feature of the traditional land tenure systems that the Naga have practised for generations and which are central to their way of life.
Amendments to the 2012 Vacant, Fallow and Virgin Land Management Law enacted last year are now putting these forms of land tenure at risk, and are posing a major threat to the livelihoods and culture of the Naga people.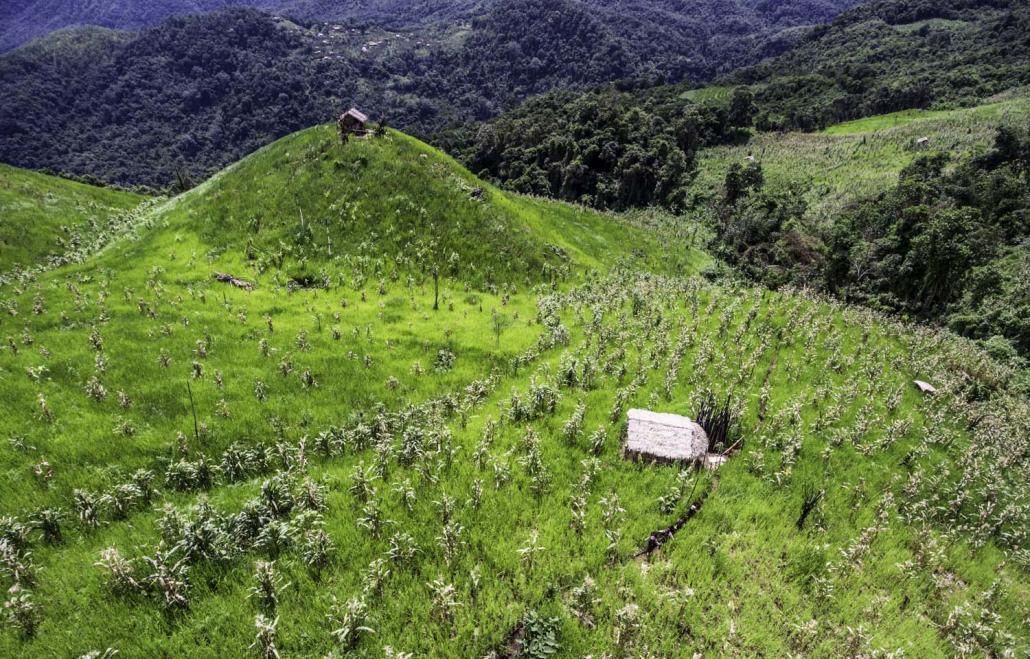 Spirits of the land and forest
A remote homeland on the border with India has isolated the Naga in Myanmar from the rest of the country and protected them from the land grabs that were prevalent in the rest of the country under military rule.
Though their customs and beliefs have adapted to the mass adoption of Christianity, starting from the British colonial era, the Naga have maintained unique customary land tenure systems. In Naga culture, land is categorised according to use, such as orchards or rice terraces, and managed under the jhum system.
Jhum is the Naga word for rotational farming using shifting cultivation techniques, known in Burmese as shwe pyaung taung ya, and elsewhere called "slash and burn".
When a village is established, villagers decide where to clear forest land for jhum, which determines what burning will take place that year.
"In one jhum we grow all the vegetable, so we can get all that we need from our jhum land. Jhums support our livelihoods, that is why we are still practising jhum cultivation," said U Zaw Min. He was speaking in Yangon in February at the launch of a report on Naga customary land tenure, Land and Forest Governance in the Naga Village Republic, published by Resource Rights for the Indigenous Peoples (RRtIP), a civil society group formed to increase the participation of Naga communities in decisions that affect their own natural resources, culture and identity.
As well as providing food and supporting livelihoods, jhum cultivation plays a major role in Naga social institutions, with festivals and traditional religious ceremonies being intricately linked to cultivation cycles. The system persists despite cultural shifts and changes to village and farmland management rules, one example being the introduction of inheritance rights for women in recent years.
"Our land is important to our culture and our practices. We take direction from the guardian spirits of the land and forest," said U Pa Ka, chairman of the Naga Literature and Culture Committee based in the Naga SAZ. "It is a vital part of our traditions and oaths we take. We can't live our lives without it."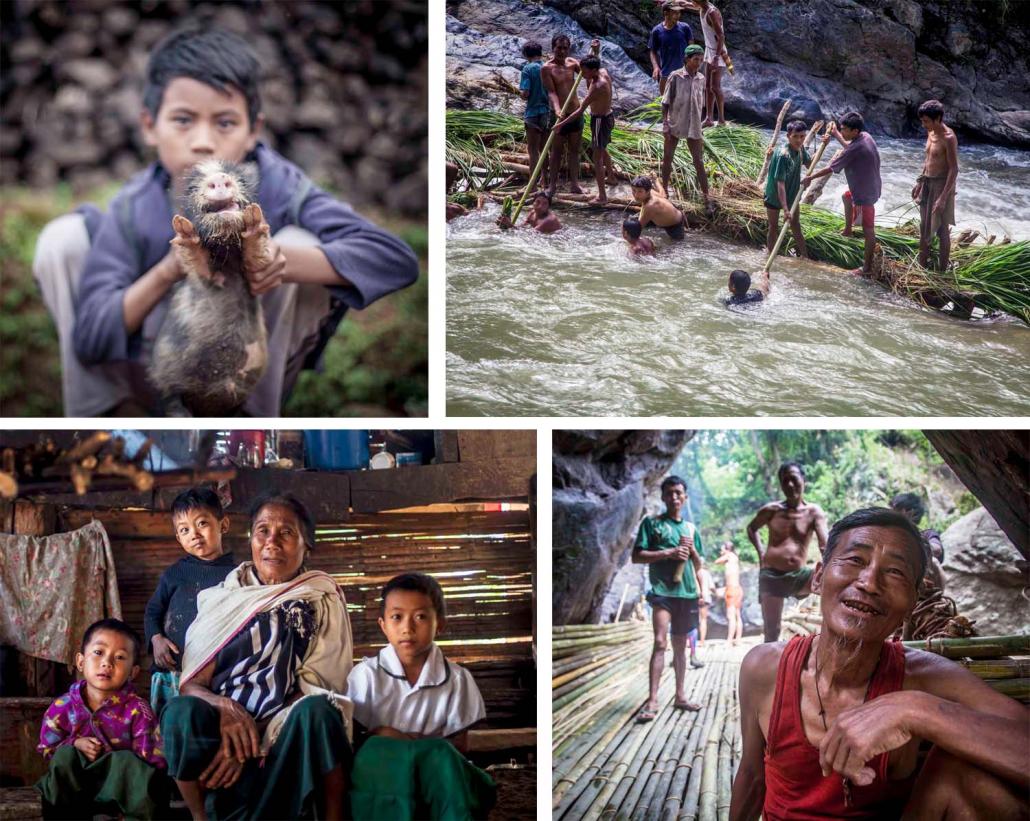 'Trespassing in our own land'
The approval of amendments to the Vacant, Fallow and Virgin Land Management Law in September has threatened the land tenure security of smallholder farmers across large areas of Myanmar. It is also endangering the Naga jhum system.
The amended law requires anyone occupying land classified as vacant, fallow or virgin to apply for a land use permit, with a failure to do so leaving land users liable to be charged with trespassing, for which the maximum penalty under the law is two years' imprisonment and a fine of K500,000.
The law excludes land used for customary tenure from being classified as vacant, fallow or virgin, but as land rights advocacy group Namati has observed, "The law provides no definition of customary land or any procedure by which communities can register their land as customary".
"We will be trespassing in our own land because of the new VFV law," said Eno Athong Makury, executive director of RRtIP.
The amendment was criticised by 41 civil society and non-government groups, who expressed concern that it would cause displacement, undermine economic development, and increase land use conflicts and grievances.
"We are concerned that the rapid implementation of the amended law has great potential to increase land conflicts and grievances rather than resolve them and make individuals and communities trespassers on their own land," the groups said in a joint letter sent to the National Land Use Council and the VFV Land Management Central Committee in Nay Pyi Taw.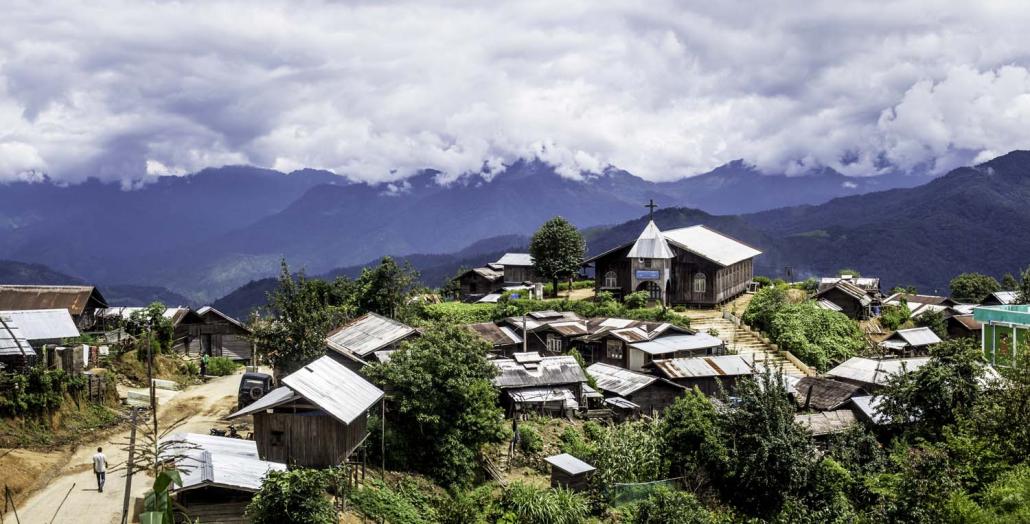 Recent research suggests that these concerns are justified.
A survey conducted by legal rights group Namati in February of nearly 300 farmers who use land classified as vacant, fallow or virgin found that most were unaware of the amended VFV law.
"Seventy two percent of respondents did not know the substance of the law and only 3pc could be considered knowledgeable about the law," Namati said. "Only 1pc of farmers are aware that customary land is excluded for the definition of VFV land."
In its report, RRtIP refers to the 2016 National Land Use Policy, which the current government has formally endorsed. The policy mandates the protection of customary tenure, including rotating and shifting cultivation, and customary systems for resolving local land disputes, through a National Land Law. Although a National Land Use Council charged with drafting it was inaugurated last year, the National Land Law has not yet been written, and the Pyidaungsu Hluttaw, the national legislature, continues to amend existing land laws in ways that civil society groups say undermine the NLUP.
"Ethnic people don't have forms 105 or 7, and we don't need a form because we have our own system of making decisions," said U Ray Bay, a representative of the Naga Tribal Council that is active in both Myanmar and India, referring to the documents required by the Union government to register land. "When we make decisions we sit with neighbours and make decisions. That's our form 105. We don't need other documents."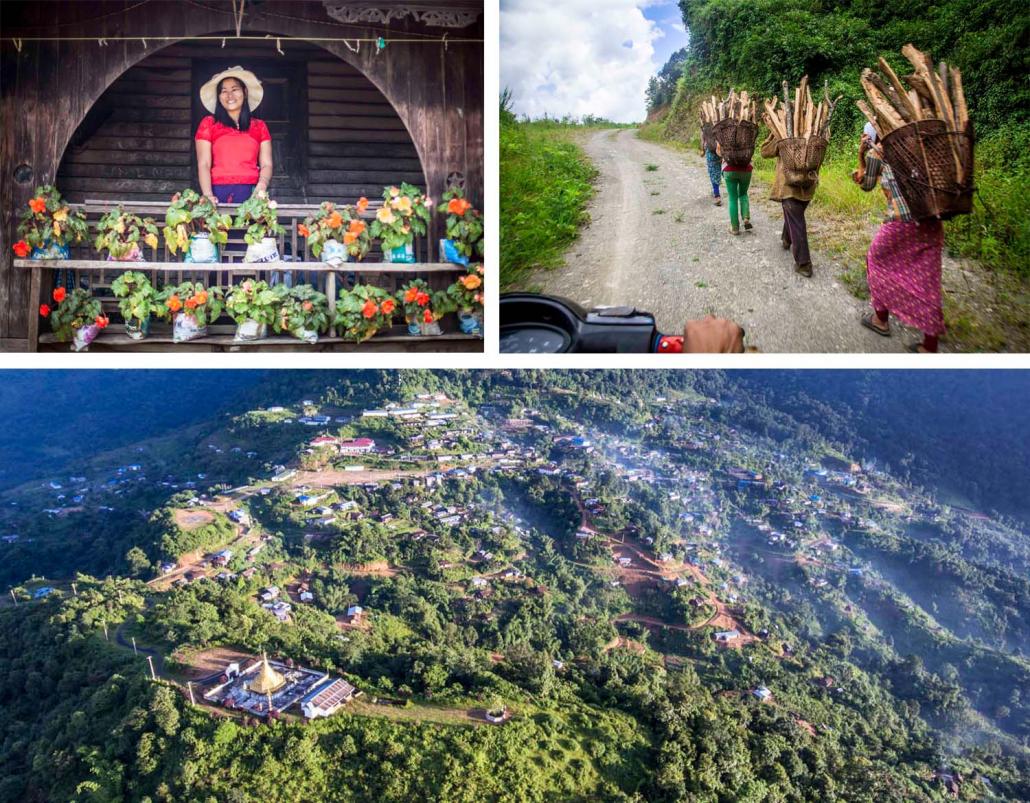 Indigenous rights
The RRtIP report also warns that land managed under the jhum system is vulnerable to being seized as it is often classified as VFV or "forest" land and is therefore regarded as being available for government use or commercial exploitation.
"Losing access to jhum land because of these improper zonations makes it harder to sustainably cultivate the remaining available land," says the RRtIP report.
Myanmar is a signatory of the United Nations Declaration on the Rights of Indigenous Peoples, which declares in article 25 that indigenous peoples "have the right to the lands, territories and resources which they have traditionally owned, or otherwise used and acquired".
The declaration says in article 11, "States shall provide redress through effective mechanisms, which may include restitution, developed in conjunction with indigenous peoples, with respect to their cultural, intellectual, religious and spiritual property taken without their free, prior and informed consent or in violation of their laws, traditions and customs." However, there are no functioning mechanisms to hold the Myanmar government accountable if violations of FPIC were to occur.
The Naga SAZ remains relatively cut off from the rest of Myanmar but the completion of a bridge over the Chindwin River at Khamti, just outside the SAZ, where there is a domestic airport, raises the prospect of more development in the region and with it the potential for unwelcome threats to Naga customary land use.
The stand of the Naga people has been made clear.
"What we are saying is that before your laws were passed we have been living peacefully in our home system," a Naga representative said at the RRtIP report launch, in comments directed to the Union government. "But after passing this [VFV land] law we don't have peace in our region. Only when we practise our own customary system we will have peace."