Civil society organisations proliferated with government encouragement after the transition to democracy got underway in 2011 but are struggling under a regime that is squeezing the life out of civic space.
By JOHN LIU | FRONTIER
Since the Tatmadaw began violently cracking down on civic space in the wake of the February 1 coup, civil society organisations in Myanmar – which have historically provided essential services the state has been unable to deliver – have come under pressure. For some, a combination of political repression and a funding crisis has created an existential threat.
The junta has been actively persecuting members of CSOs, including those that aid people whose lives are threatened by COVID-19. As of August 31, at least 101 members of CSOs were in detention and five had been sentenced to at least two years in prison, said the Assistance Association for Political Prisoners.
The AAPP itself has been threatened by the Tatmadaw, which promised "severe actions" against the organisation in April for documenting regime abuses since February 1. The threat forced the AAPP to close its Yangon office and send its staff and volunteers into hiding.
Despite often providing lifesaving aid, CSOs are struggling to survive and deliver urgently needed assistance to a pandemic-ravaged population amid ever-increasing restrictions.
Ma Phyu, the pseudonym of a CSO member who fled Myanmar after the coup, told Frontier that many CSOs provided "much-needed" support for COVID-19 prevention and response during the first and second wave of outbreaks last year, including managing community quarantine centres, distributing food and medical supplies, and providing ambulance services.
"The junta threatened and arrested CSOs providing support to affected populations, such as food distribution, oxygen supply and necessary medicines, when the infected people are forced to stay home and care for themselves because the junta did not allow private hospitals to treat COVID-19 patients," said Phyu.
An unpublished national survey of 68 CSOs that was conducted in May by two CSOs that asked not to be identified and seen by Frontier, found that 69pc had their operations adversely affected, of which 32pc have had to work in a reduced capacity, 21pc had closed and 16pc had suspended their activities.
The survey not only highlighted challenges facing CSOs due to the breakdown of the financial system and junta persecution, but also showed the inability of foreign donors, United Nations agencies and INGOs to adapt quickly to the needs of CSOs in the post-coup context.
CSOs are also under pressure from increasingly restrictive laws, scaled-up surveillance and self-censorship. Although it is not compulsory to register with the State Administration Council, CSOs worry that this may change along with other repressive legal changes if the junta seeks to further tighten civic space.
"The military regime does not trust CSOs or community-based organisations, so they may amend the Associations [Registration] Law soon, requiring them to register, otherwise they may be fined or imprisoned," said a leader of a CSO devoted to improving local governance, who requested anonymity.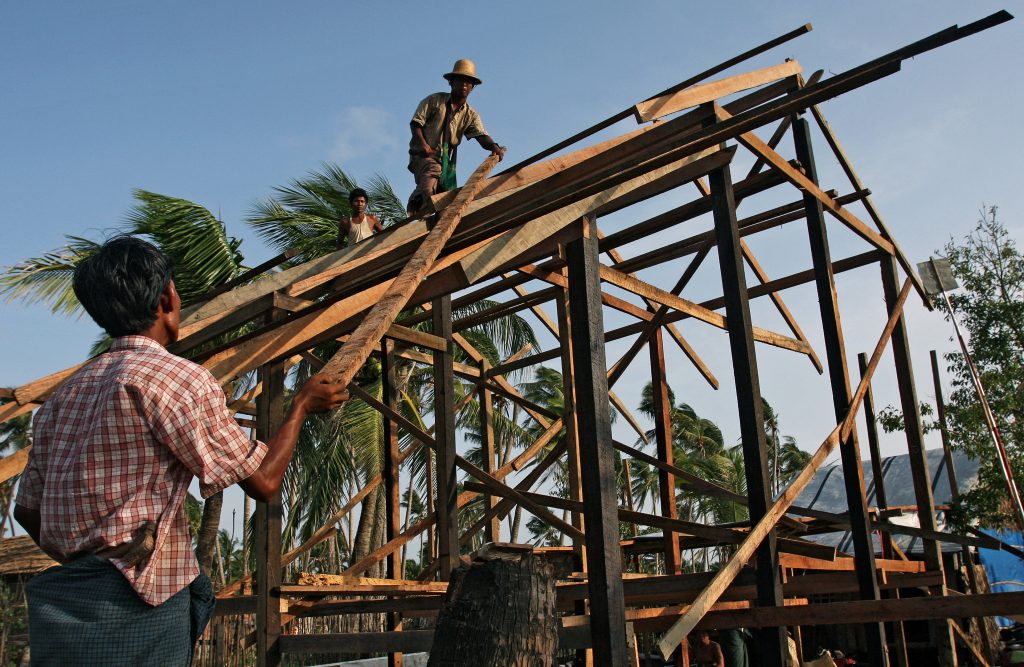 Shifting political winds
CSOs have a long history in Myanmar, with the earliest mostly formed around local religious organisations such as monasteries, churches and mosques. Though Myanmar saw decades of military dictatorship soon after independence, some CSOs were still able to carve out a space to provide community support in such sectors as health, social services and education under the watchful eye of the ruling generals.
"CSOs can operate when they are not seen as threatening the military preeminence in politics," said Professor Marie Lall of the UCL Institute of Education in London, a specialist on Myanmar who has been working with the country's CSOs for two decades.
The destruction caused by Cyclone Nargis in 2008 opened a rare window for civil society to grow further, as the devastation forced the Tatmadaw to open up to foreign aid. The political reforms that began in 2011 further expanded the civic space, and the influx of foreign funding became the catalyst for a wide range of CSOs to emerge and expand their activities to include humanitarian aid, poverty reduction, protecting the environment, and gender issues.
"Civil society has been a key strength in Myanmar's development, in particular since the early 2000s. The survival of a strong civil society is critical at this time as they will step up to meet the needs of society in health, education and the social sector at this difficult time," said Lall.
Although there were some tensions between CSOs and the National League for Democracy government, which believed in centralisation and a top-down approach to service delivery, CSOs were still able to grow and professionalise over the last decade.
However, the junta has demonstrated through its crackdown that it does not see a space for coexistence with CSOs, and has instead encouraged monasteries to take over their role in service provision.
In this environment, CSOs have been forced to make difficult choices, with three broad options emerging: align with the Civil Disobedience Movement, operate with a low profile, or shut down.
Many rights groups or those focusing on democracy and civil liberties, such as AAPP and other prominent advocacy groups such as Progressive Voice and Free Expression Myanmar, were quick to oppose the coup and express support for the CDM, but some of them found themselves targeted by the junta.
A Progressive Voice spokesperson said CSOs had faced "extreme threats" since the coup, and many had been forced to shut down or go into hiding.
"Many of our close partners can no longer safely operate openly as they did prior to the coup. Despite the threats, civil society have found other creative ways to continue their work in defiance of the military," they said.
Service delivery CSOs, in contrast, tend to operate in secret so that they can continue to provide vital assistance without antagonising the junta. Working this way though has left many in the communities they serve wondering if the organisations have gone dark during such precarious times.
It's also difficult to obtain the necessary approvals to work officially, and CSOs often find the military is using the COVID-19 pandemic as a convenient excuse to reject their applications, said Mr Alex, the pseudonym for a foreign international development consultant.
CSOs whose functions are premised on at least a semi-functioning democracy, such as those dedicated to supporting the electoral process or monitoring elected officials, have been among those to either suspend their activities or shut down entirely.
"The coup and the aftermath hurt us a lot… all the great efforts and money that was invested by all organisations inside and outside the country in the last decade have become meaningless," said the head of a CSO that focuses on governance and transparency, and who asked not to be identified. His organisation has been closed since February 1 and has no prospect of resuming its activities soon.
International humanitarian NGOs have also been targeted since the coup. Médecins Sans Frontières was ordered by the junta in June to suspend its activities in the Tanintharyi Region capital, Dawei, where it ran a clinic that assisted more than 2,000 people living with HIV.
"Even before, if you wanted to implement activities in any state or region in Myanmar, you always needed to seek approvals from local authorities first. The process and requirements have become only more difficult now and without approvals, activities become illegal, giving the regime a justification for arrest or closure," Alex added.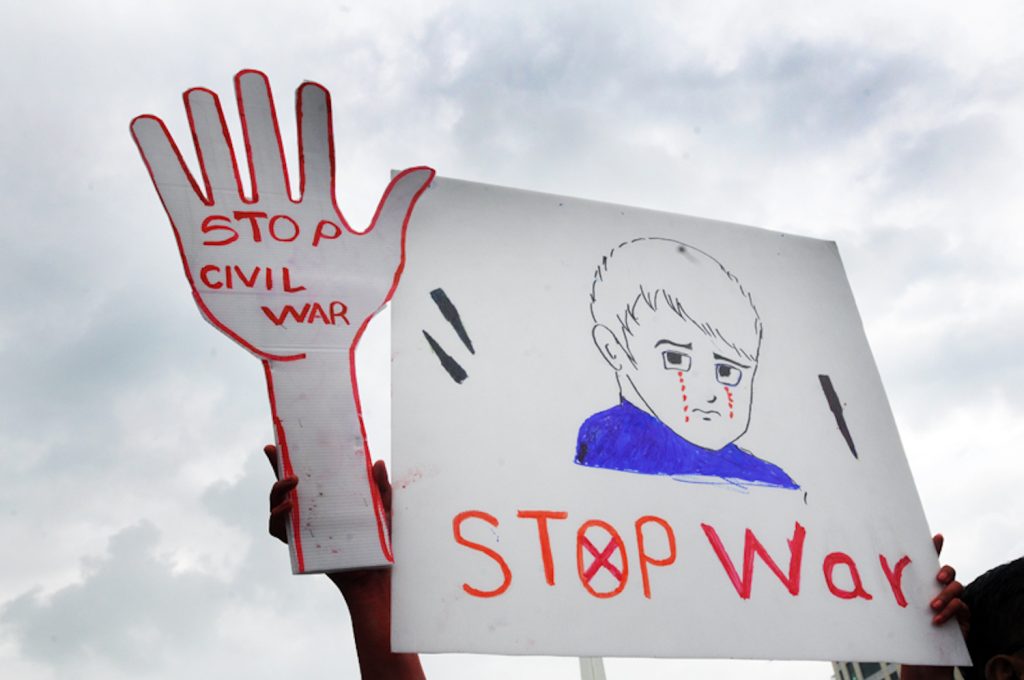 Programming disrupted, jobs lost
Apart from the huge political and safety risks, CSOs have been grappling with dwindling funding from donors since the coup, a problem compounded by a national shortage of cash due to a collapse in confidence in the banking system.
Some donors have adopted a wait-and-see approach to the coup, withdrawing or suspending funding support for CSOs, disrupting programmes and causing job losses. As these aid agencies have to be accountable to their respective audiences in their countries of origin, "they had to put many of their projects on hold or cancel previously announced funds while it often takes them months to re-strategise and issue new funding opportunities," Alex said.
"Precious time has already been lost and it really shows how little flexibility these donor agencies have; very few have emergency funds they can issue relatively unbureaucratically."
An INGO that has worked with at least 100 CSOs in Myanmar told Frontier that civil society has been "completely stifled" and that arranging financing has been "incredibly difficult".
"Thirty percent of the organisations that we work with [no longer] exist because of the financial issues, as well as the threats, intimidation and the raids, and they've gone underground or closed completely," said the country chief of the INGO, who requested anonymity. Up to 90pc of CSOs may be struggling with insufficient funding, the country chief said.
Operations have also been affected by the banking crisis, which was exacerbated when the junta abruptly ordered banks to close for a week without giving a reason. Long queues at ATMs make obtaining cash next to impossible, and many are paying brokers a service fee of between 5pc and 10pc of the amount withdrawn to queue for them at ATMs.
Bank accounts of CSOs have also been heavily scrutinised and many have had difficulty accessing their accounts, mainly because of attempts by the junta to block transactions it perceives as helping its enemies.
In March, the junta seized the bank account of the Open Society Myanmar, which is linked to billionaire philanthropist Mr George Soros, and arrested its finance manager. The Tatmadaw has long been suspicious of foreign funding, especially from Soros due to his long-time support for Myanmar's pro-democracy movement, which it viewed as meddling in Myanmar's politics.
"We were one of the luckier organisations that were able to pay our staff, but it's been complicated to say the least, and we've also lost money in the process of trying to get money into the country," the country head of the INGO said.
They added that one option was using the hundi system, in which funds paid to an agent outside the country are paid out by a corresponding agent inside the country, to move money across borders. However, using these informal systems means organisations have to take risks that not everyone has the appetite for.
The survey and interviews by Frontier confirm that CSOs in Rakhine, Kachin and other ethnic states have been able to operate with fewer disruptions, mainly because of the military's lack of control over large parts of these areas. These CSOs have also historically operated with less external support and with more uncertainties.
The funding crisis is partly due to historical factors. Lall said that before the quasi-civilian government in 2011, domestic CSOs were largely self-sufficient with limited foreign support. But many of them began pivoting towards donor funding during the time of U Thein Sein's Union Solidarity and Development Party government.
"This was the golden era of CSOs as there was a lot of collaboration between them and the government, it became a lot easier to register as well as opening bank accounts. But it created another problem, which is dependency on donors," she said.
The fact that the domestic civil society groups flourished with a plethora of international aid programmes over the last decade makes the funding crisis many CSOs are experiencing now particularly urgent.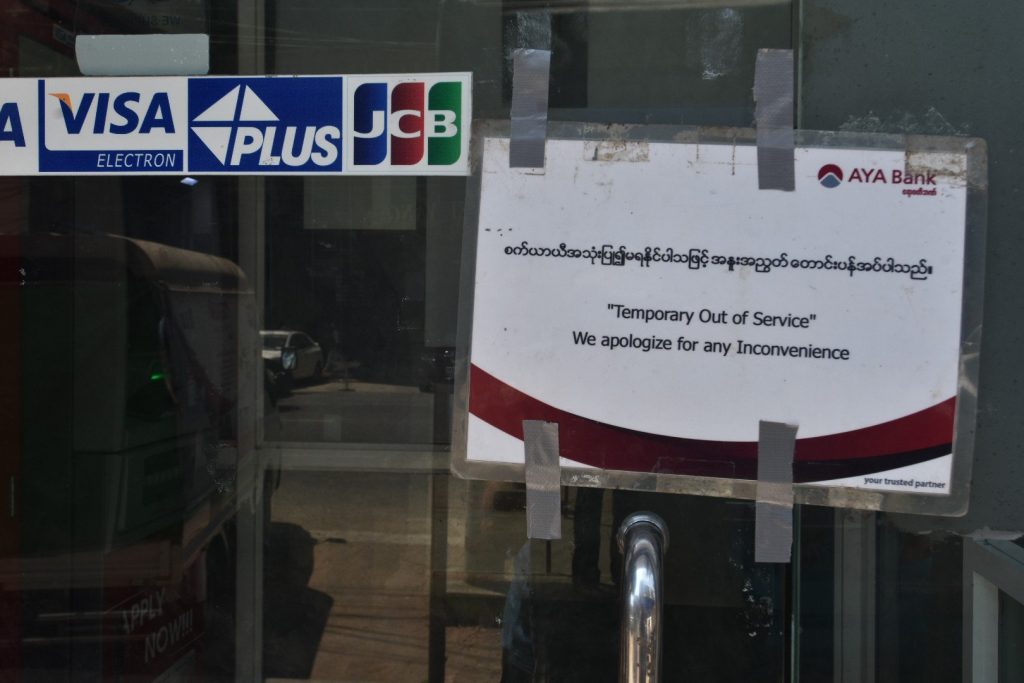 A plea for greater flexibility
CSOs have told Frontier that they would like to see a greater degree of flexibility from donors, especially in funding and project adaption. They say that the procedures involved in applying for funding, such as performing due diligence reviews, are virtually impossible without risking staff or an organisation's safety under current circumstances.
"Previously, rules and procedures regarding funding could be very rigid, requiring many documentations that could put our staff at risk, for example, so now we want the donors to be much more flexible," said Daw Yin Yadanar of Freedom Expression Myanmar, a CSO formed in 2017 to campaign for freedom of expression and information.
The INGO country chief highlighted the need for flexibility in using funds and in administrative processes to ensure there is no paper trail that could implicate a CSO, saying it was not possible in the current environment to follow standard procedures that were practised during peaceful times.
The country chief warned that if those standard procedures were not relaxed, CSOs would "struggle to function", which"would have a very negative impact on their ability to respond immediately."
For donors, however, responding to domestic partners' needs while navigating the institutional bureaucracy as well as being scrutinised by government bodies of the countries of origin could be a huge challenge. Many changes, from procedural ones to changing the purpose of the usage of funds, require legal approval which could take weeks to months.
"Whenever we talk about flexibility or responsiveness, we mean it is crucial to create a mutual approach. Since Myanmar's civil society is diverse, the international community may find it difficult to take into account the different challenges of CSOs," said ChamTha Kyaw, executive director of Pandita Development Institute, which recently launched a report examining Myanmar's post-coup civic space and exploring CSOs coping mechanisms.
"That's why listening to different local civil society actors and understanding the broader context should be the guide for donors in designing new workable strategies going forward, he added," he added.
As the political crisis is expected to drag on, Ma Phyu made an urgent plea to the international community to help keep Myanmar's struggling CSOs afloat.
"Having invested heavily in building up Myanmar civil society, it would be a great pity for foreign donors to now abandon them to fend for themselves. If Myanmar is to have any chance of returning to democracy in the future, it will need a strong cohort of CSOs and leaders to help lay its foundation once again."
John Liu is a journalist focusing on Myanmar's politics and economy. He has written for Nikkei Asia, Al Jazeera and other outlets. This report complements Frontier's August 18 virtual event "Civil Society in Myanmar: Evolution, Extinction or Exile?", sponsored by the International Development Research Centre and Kivu International.