In a competitive global environment, investment in Myanmar real estate has lagged because of uncertain returns and the inability of foreign developers and potential local partners to agree on land values.
By RICHARD EMERSON | FRONTIER
SINCE MYANMAR began reopening in 2011, commentators in both the local and international media have been quick to proclaim the country's real estate market as "the next great opportunity".
Favourable investment fundamentals during 2013-14 – including 7 percent GDP growth, increasing FDI inflows, strong take-up rates and rapid rental growth in all sectors – signalled a considerable need for new development to satisfy the seemingly unstoppable demand for accommodation.
Against this backdrop, droves of foreign developers arrived in the country looking for their opportunity to enter a market that appeared to have all the ingredients for success. However, move forward three years to 2016 and few of these would-be developers are still around, with even fewer having committed to the market with live projects.
It would be easy to suggest that the general election of November 2015 and the subsequent transition have been the largest contributory factors for the limited levels of investment, as investors waited to assess the new government's policy and key objectives. But there are other significant issues at play.
While there is no apparent shortage of land in Myanmar, procuring suitable sites for development remains extremely challenging. Much of it is state-owned and held by individual ministries; negotiating to acquire this land is complex and time consuming. Foreign developers more commonly opt to work with a private local partner and develop land within the partner's existing ownership.
Developers often devote considerable time and effort to building meaningful relations with potential partners before being offered land and agreeing possible development options. However, no matter how well developed the relationship, when it comes to agreeing a joint venture structure including land value and the division of future profits or cashflows, there are often acute differences between the expectations of the parties.
Land owners typically commit their land to a joint venture as an equity contribution, with the construction and other development costs being funded by the foreign developer. For fair calculation purposes, the land is often valued by a suitably qualified independent valuer.
Foreign developers (and valuers) use standard international methods of calculating the feasibility of a development project, undertaking sophisticated discounted cashflow calculations to accurately model investment returns and resulting land values based on actual development parameters and market conditions.
Local landowners tend to base their opinion of a property's value on its perceived market worth assuming that it could be sold on to another party. This approach stems from the fact that land in Myanmar has historically been seen as a primary investment product, often held and traded for profit without reference to its realistic development potential.
Despite a general softening in the land market in recent times, the gap between these two approaches is often insurmountable, leading to a breakdown in understanding between the parties when no satisfactory solution is forthcoming.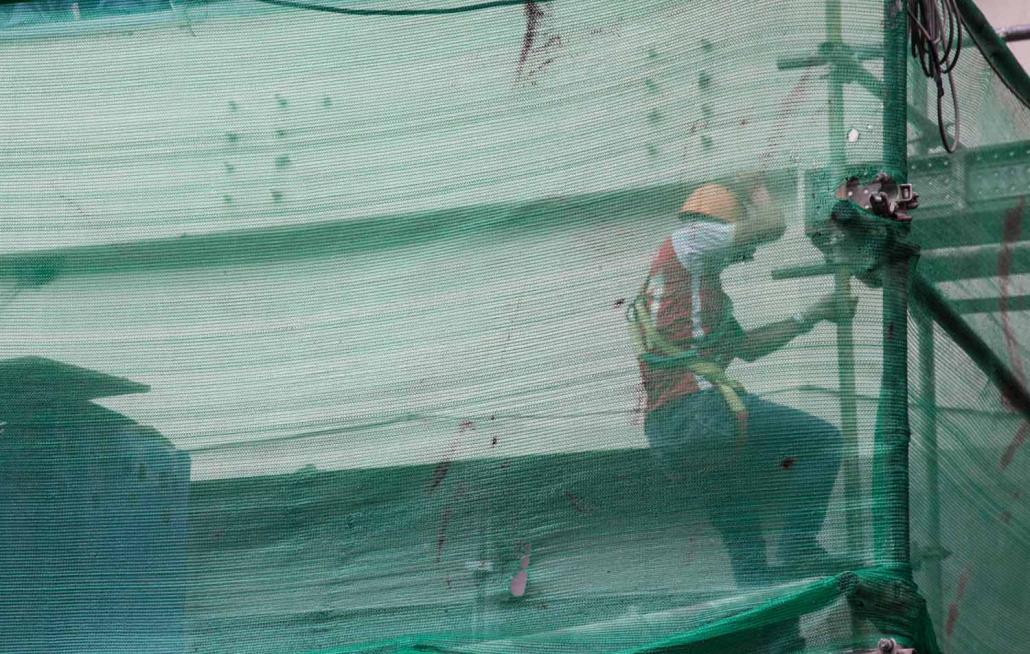 Fundamental differences in the investment approach of landowners and foreign developers are also detrimental to development. Private landowners often have a very short-term investment horizon, preferring to develop condominium projects which can be sold out for profit within a two or three-year timeframe.
It is no coincidence that there are literally hundreds of condominium projects in Yangon, yet only a handful of mixed use or commercial schemes that require a much longer investment period.
While some foreign developers have invested in condominium projects through joint ventures, there are many potential investors who do not want to develop condominiums, despite the potential for profit.
Large foreign institutional investors such as pension and investment funds usually prefer to invest in mixed use and commercial schemes which generate sustainable long-term cashflows rather than short term profit through sales.
The development and occupational markets in Myanmar are small at present compared to other regional countries, and there are very few investible assets here of the size and profile required by such investors.
Many of these parties have visited Myanmar to undertake initial due diligence, but most will wait several more years until the market matures before considering any direct entry. For the time being their involvement will be limited to owning shares in publicly listed Myanmar-focused developers and funds in order to gain market exposure.
Few foreign developers have managed to proceed successfully with condominium projects over the past three years. Demand in the domestic market has been limited due to high taxation, lack of finance, insufficient legal title and general affordability issues. In this slow market, limited project finance and a reliance on pre-sales to fund construction has made life difficult for foreign and local condominium developers alike.
Changes to rules relating to zoning, development parameters and the approvals process, a delayed Condominium Law and recent government reviews of previously approved projects have only added to the general unease, causing many proposed condominium projects to be cancelled or put on hold until these issues are resolved.
Market conditions in Myanmar have also changed rapidly over the past three years, as previous artificial conditions caused by an extreme lack of supply begin to moderate with the increase in availability of accommodation. When compared to earlier supply levels, there has been considerable increase in all sectors over this time, but limited real increase in new demand, leading to higher availability, increased competition, and reducing rent and sales prices.
Foreign developers have been closely studying these market trends, analysing future supply pipelines and trying to quantify future demand for proposed developments.
These changing market dynamics have made it very difficult for developers to accurately assess the viability of any proposed scheme, due to uncertainty as to rental income or sales receipts upon completion, and many have chosen to wait until there is more clarity in the future.
Sufficient demand is a key requirement for any successful development, and future demand factors in Myanmar for all sectors are very closely related to changes in government policy.
Policy changes that deregulate and open up certain sectors or industries will have a strong influence on occupational demand for offices, industrial facilities, serviced apartments and hotels, while the future of the residential market rests on changes to ownership structure and title, mortgage finance, taxation and clearer development processes.
Foreign developers will continue to monitor any proposed changes in these areas, and their timing for market entry will be largely determined by quantifiable rising demand and noticeable take up of existing stock.
In today's global economy, real estate investors and developers have more options than ever before. The past decade has seen a significant rise in global investors chasing superior risk-adjusted returns in a constant drive to outperform industry benchmarks, and developers entering new markets seeking higher profits on an opportunistic basis.
Myanmar is competing for international capital in the real estate development and investment sectors alongside emerging regional economies such as Thailand, Philippines, Vietnam and Indonesia, which currently appear to offer a more beneficial risk/reward ratio. While Myanmar offers considerable potential, it is important that the correct fundamentals are put in place to enable sustainable development in order to improve the chances of securing future investment in an increasingly competitive global market.
This article originally appeared in Property Insight, a Frontier special report on the Myanmar property market, on December 15. Top photo: Vietnamese company HAGL's Myanmar Plaza development is one of the few examples of foreign investment in condominiums, offices and retail. (Teza Hlaing / Frontier)