A ban on gatherings of more than 30 people has forced churches to opt for virtual events, and pastors worry the most vulnerable members of their flock will be left out.
Words by YE MON and photos by HKUN LAT
Christmas is a special day for Christians but also an occasion when people of all faiths like to gather with family and friends. Even in predominantly Buddhist Myanmar, local authorities decorate parks with colourful lights and provide entertainment, while some businesses also get into the Christmas spirit.
Karen neighbourhoods of Yangon have Christmas traditions stretching back to the colonial era, while in parts of the country like Kachin and Chin states where many or most of the ethnic groups are Christian, Christmas is the biggest holiday of the year. Substantial internal migration over the last few decades has populated neighbourhoods of Myanmar's largest cities with these communities, bringing the festive traditions of Myitkyina and Hakha to Yangon and Mandalay.
Christmas celebrations this year have been disrupted by the COVID-19 pandemic, however. The merriest time of the year for Christians will be unusually subdued and, for some, painfully lonely. Time-honoured traditions, such as door-to-door carol singing in Yangon and other urban centres, have been forgone.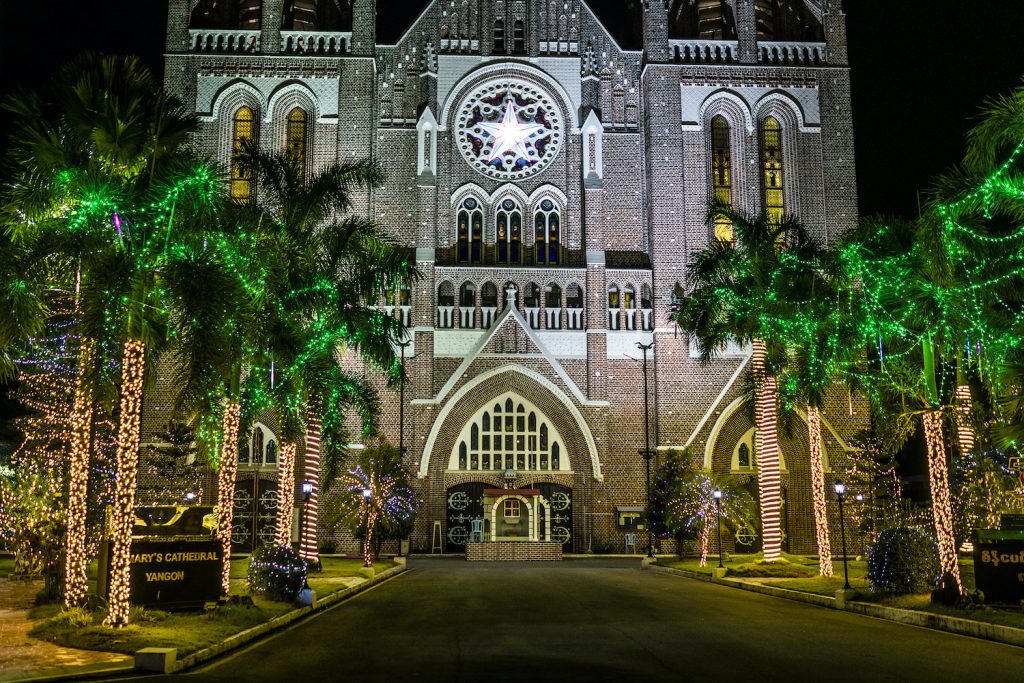 The ban on wandering groups of carol singers was included in an order issued by the Ministry of Religious Affairs and Culture on December 4 that also limited attendance at church services throughout the country during Christmas and the New Year period.
The letter said churches wanting to hold services during this period needed to submit their plans by December 9. Another letter on December 14 instructed them to also get approval from ward and township administration offices.
Reverend Saw Samson, a pastor at the Kyimyindine Baptist Church in Yangon, said that larger churches had not been given enough time to make alternative plans so they could hold in-person services adhering to the 30-person limit.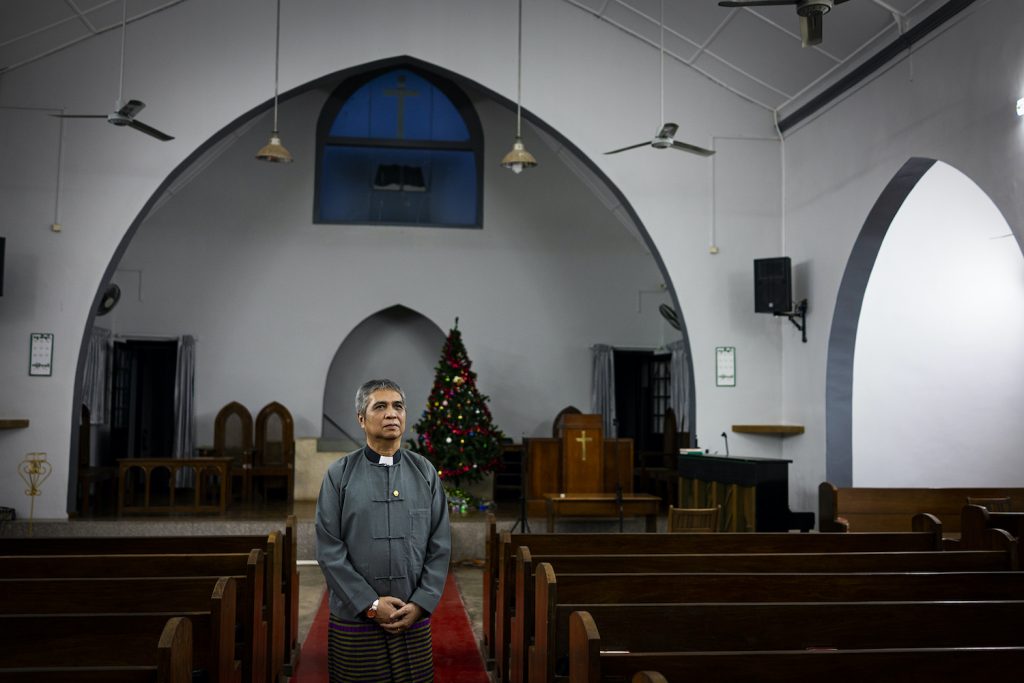 "We must follow the government's preventive measures," he told Frontier on December 16. "But in that amount of time we couldn't make arrangements to limit congregations to no more than 30 people ­– last year around 1,000 people attended our Christmas Day service … If we had more time, we would have arranged four or five services a day."
The church is instead planning a virtual service for 500 people via Zoom on Christmas Day. While Samson thinks it will be popular, he also recognises that a virtual service won't cater to everyone. Those who can't afford a smartphone, or aren't familiar with the technology, may be excluded. Samson said he is keeping in touch with members of his congregation who will be unable to join the virtual service to help maintain their spiritual strength at such an important time of the year.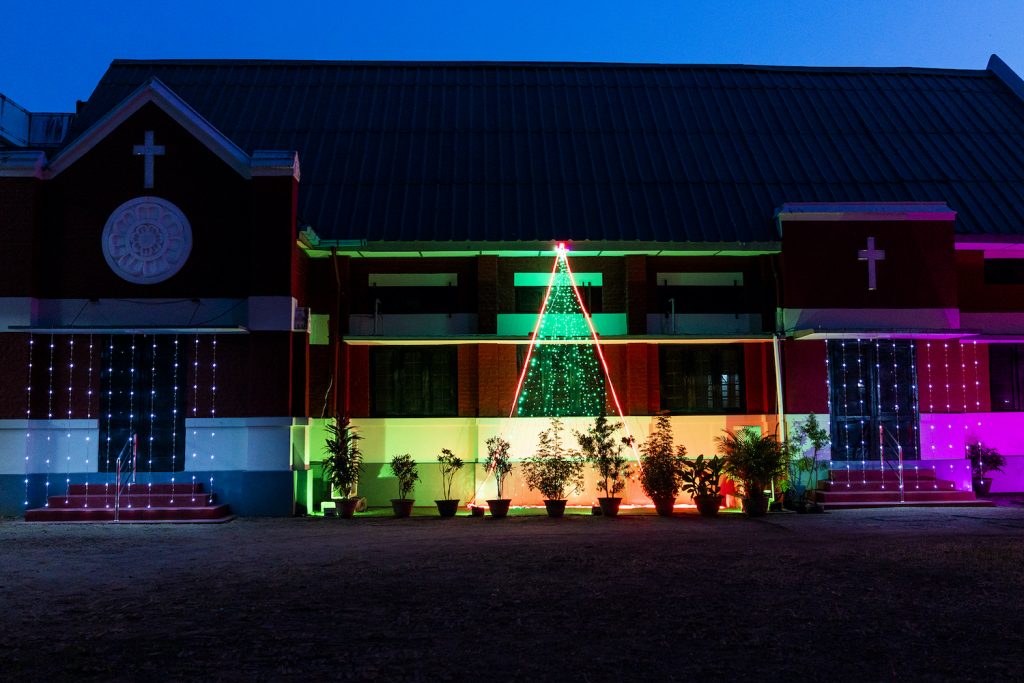 "We should not forget the people who are not familiar with technology and cannot afford to use smart phones. I am constantly in touch by telephone with 80 households to pray with them," Samson said.
Some churches in Yangon are planning to livestream Christmas programmes on December 25, which will include carol singing and sermons, and have also produced videos to post on Facebook.
Senior pastor Saw Thiha from the Cornerstone Network of Churches told Frontier on December 16 that his group, which has churches in Hlaing and Insein townships of Yangon, has also opted for virtual services in response to the restriction on congregation numbers.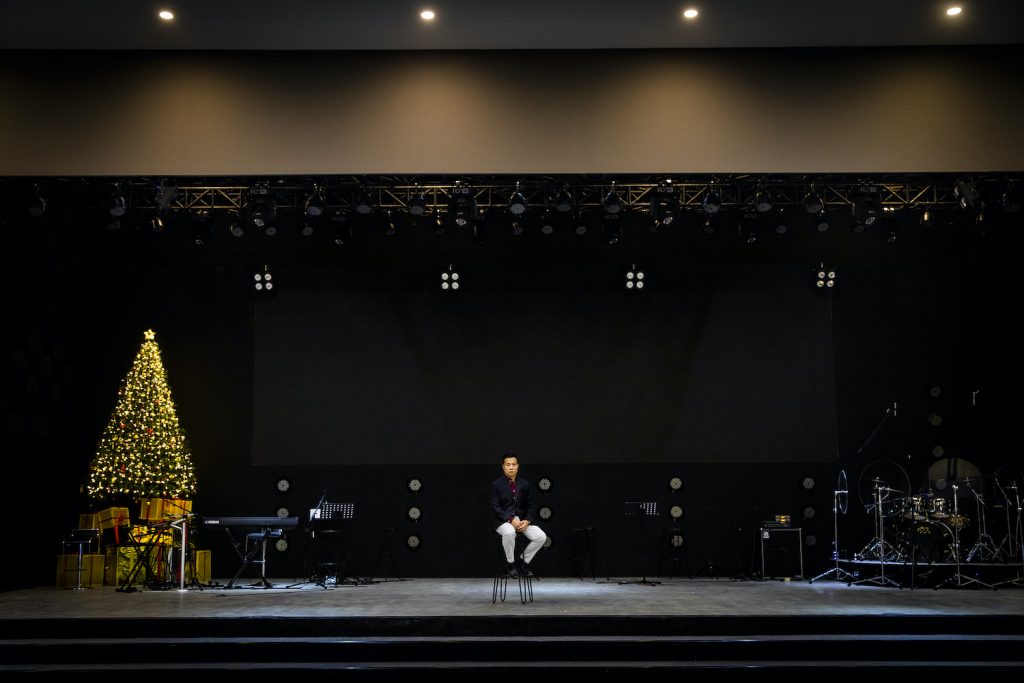 He said Facebook and Zoom were the best platforms for virtual services, but there were some obvious drawbacks.
"The main advantage of virtual services is that people throughout the world can easily join their church's worship programmes," Thiha said. "The main disadvantage is that we cannot celebrate fellowship with each other in person."
He hopes the government will increase the congregation limit when the number of positive COVID-19 cases declines, as had happened in Singapore, where the Cornerstone Community Church was established in 1990.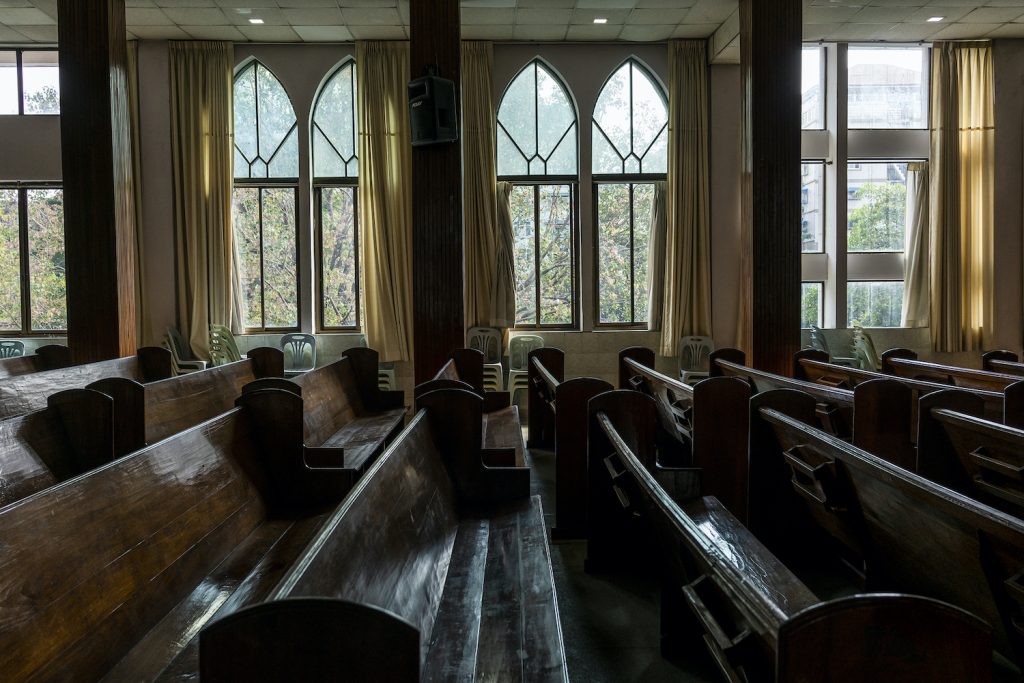 For now, though, church leaders are being careful about sticking to the rules ­– particularly given the controversy over prayer sessions at Insein and Mingaladon townships in late March and early April that resulted in two pastors being sentenced to three months' imprisonment in August under the National Disaster Management Law for violating COVID-19 restrictions, and fuelled a short-lived spike in anti-Christian hate speech on Facebook.
Samson said he remained concerned about the potential impact on Christians if a cluster develops from a service, regardless of whether it was held in line with the 30-person limit.
"We are a minority. The majority will always blame or criticise us if another cluster develops from a church event, even if we are adhering to the orders and instructions," Samson said.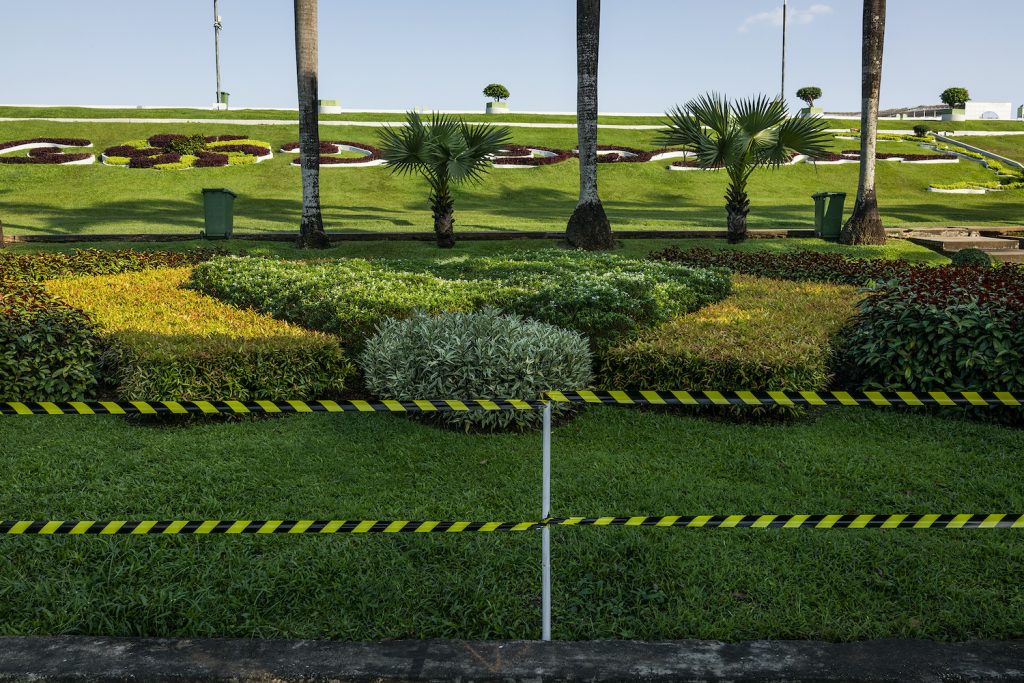 Concern about crowds in Yangon during the Christmas-New Year period has also prompted the regional government to order the closure of all parks and recreation venues, including the bank of Inya Lake on Pyay Road, People's Park, Mahabandoola Park, and the Yangon Zoological Gardens, from December 21 to 31. Some have criticised this move as placing unnecessary strain on city residents who have been under lockdown for months.
Yangon Region Chief Minister U Phyo Min Thein said in a Facebook post on December 18 that stay-at-home orders would be strictly enforced during the Christmas-New Year period. "We want to ensure that all people are in good health in the new year," he wrote.