If China and India seek sustainable development in Myanmar, they should engage more locally and listen to the voices of affected communities. For China, this starts with the Myitsone Dam.
By YAW BAWM MANGSHANG and ASHLEY SOUTH | FRONTIER
MYANMAR HAS two major assets that interest China: access to the Indian Ocean and plentiful natural resources. During the rule of Myanmar's military junta, 1988-2011, China won access to both by protecting the regime from the impact of sanctions and condemnation by Western countries.
Under President U Thein Sein's transitional, military-backed government, beginning in 2011, Myanmar moved closer to Western powers, seeking to lessen the country's dependence on its giant neighbour to the north. Many observers assumed that, under a National League for Democracy-led, semi-civilian government, the pivot away from China would continue . However, since 2016, when the NLD took office, China has increased its influence in Myanmar, in large part because of the country's renewed isolation over the Rohingya crisis. In Kachin State, which borders China to the north and east, the consequences of this shift are profound.
China has had direct access to the Indian Ocean since 2013, when a gas pipeline that spans Myanmar became operational. The 2,520-kilometre pipeline starts from Kyaukphyu in Rakhine State on Myanmar's western coast, enters China from Shan State at Ruili in Yunnan Province and ends at Guigang in the Guangxi Zhuang Autonomous Region. A parallel crude oil pipeline that stops at Kunming began operating in 2017. As well as their economic value, these projects give China long-term leverage over Myanmar.
Since 2017, the government has come under renewed international pressure over the widespread and systematic abuses perpetrated by the Tatmadaw against the Rohingya population in northern Rakhine State. More than 700,000 civilians fled across the border to Bangladesh, which is now home to more than a million Rohingya refugees. Through its veto powers at the United Nations Security Council, China has protected Myanmar by blocking moves to penalise the government. While there have been many losers in the Rohingya crisis, China has been a clear winner. The Tatmadaw has also done well out of it; the NLD-led civilian government, much less so.
Additionally, China has long used the material support and leeway it provides to ethnic armed organisations based along its border, especially the 30,000-strong United Wa State Army, to its advantage. However, this leverage is subject to the uncertainties of continued conflict, and will diminish if Myanmar ever manages to resolve disputes with ethnic armed organisations, either by force or by negotiation, or if non-state armed groups become politically or military marginalised in the long-term. China might therefore be interested in acquiring new sources of leverage over Myanmar.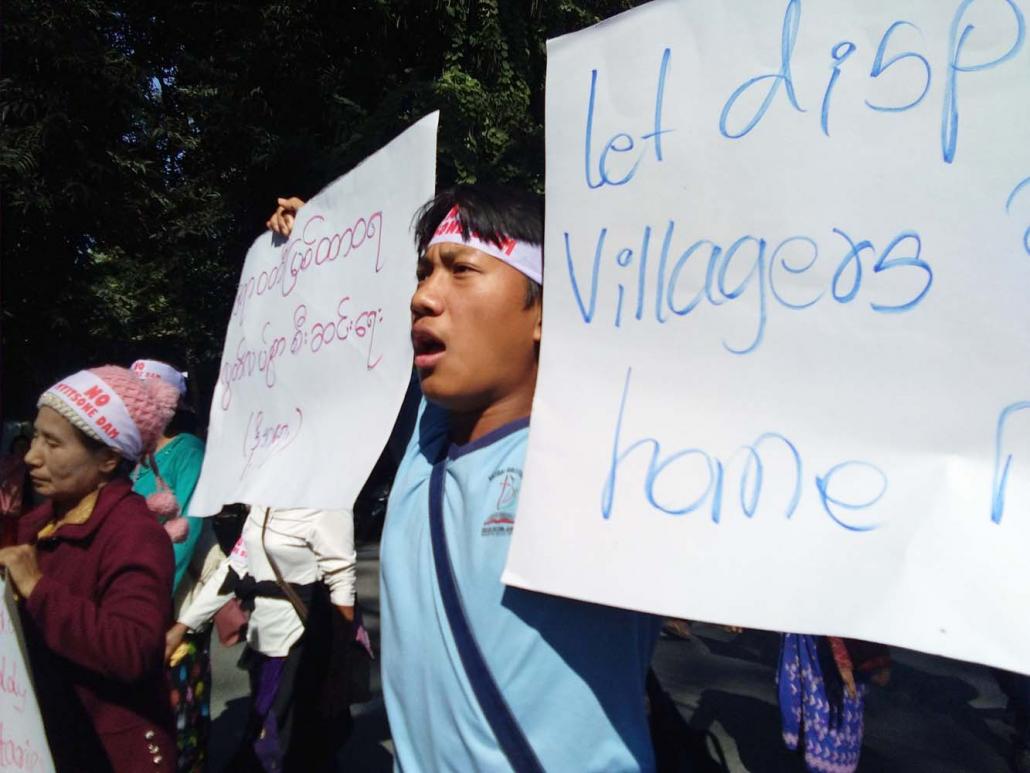 Politically toxic
The Myitsone Dam could become another long-term bargaining chip for China. This 6,000-megawatt hydropower project – agreed to in secret by the pre-2011 junta – was to be built just south of the confluence of the N'mai and Mali rivers, which forms the Ayeyarwady River, in Kachin State. However, due to a public outcry, in which Kachin activists were joined by civilians from all over the country, President Thein Sein suspended the project in September 2011. This move demonstrated to domestic and international audiences that the new quasi-civilian government was serious about its reform agenda. Since then, China has never stopped pushing for Myitsone's resumption.
This determination resurfaced during a visit to the Kachin capital Myitkyina by China's ambassador to Myanmar, Mr Hong Liang, in late December 2018. The trip was followed by a statement from the Chinese embassy in Yangon in which it claimed that people local to the area do not oppose the project. This publicity drive was widely dismissed by local stakeholders, and multiple Kachin actors have since publicly renewed their opposition to the dam. One of China's flagship Belt and Road projects in Myanmar thus remains as politically toxic as ever.
However, against this backdrop, China is playing an increasingly active role in Myanmar's peace process, principally as a broker between the government and the four ethnic armed groups belonging to the Northern Alliance based along Myanmar's border with China. Whether its role in expediting peace negotiations can buy China the necessary favour to win back Myitsone remains to be seen, however. There is also the question of why China remains so fixated on the dam, when other projects have generated far less controversy.
Weaponising the dam
The Ayeyarwady is Myanmar's most important river, symbolically and in terms of ecology, transport, agriculture and fishing. Millions of people depend on the river for their livelihoods. Experts have warned of irreversible damage to its ecosystem, both upstream and downstream, should the project go ahead. Furthermore, anyone with the power to control the river's flow downstream, such as a giant dam would allow, could hold the country hostage.
Under the terms of the contract, China would be obliged to transfer operation of the dam to Myanmar after 50 years. Beyond the probability that the dam would have silted up by that time, there is no guarantee that the technological know-how would be handed over. Technology transfer generally has two dimensions: hardware, such as physical plant, and software, such as knowledge and skills.
China does not have a good record internationally in this respect. In a 2017 study, "Technology transfer in the hydropower industry: An analysis of Chinese dam developers' undertakings in Europe and Latin America", Julian Kirchherra and Nathanial Matthews analysed 29 hydropower projects in Europe and Latin America undertaken by Chinese developers. The authors found that 17 of the projects included hardware transfer but none involved software transfer, and that the former was mostly driven by business and geopolitical considerations.
So, if China refused to transfer the crucial technology, what could Myanmar do? Myanmar has no choice but to remain on good terms with its vastly more powerful neighbour, and by this time would be even more beholden to it.
China is reportedly already using dams as a source of geopolitical power. One example is a hydropower dam that it built upstream on the Brahmaputra River, which originates in Tibet. The dam enables China to control the river's flow into India and Bangladesh downstream, but China refuses to share hydrological data with India. Similarly, by controlling the flow from upstream dams in Yunnan, China has gained advantage over one of its other southern neighbours, Vietnam, in the midst of a bitter dispute with the country over the possession of islands in the South China Sea.
Chinese and Myanmar officials often refer to their current relationship as being one of pauk phaw (fraternity). So long as the relationship remains friendly, China may not choose to weaponise the various forms of leverage that it is gaining over Myanmar. The threat that it might will likely remain implicit in the near term, but be nevertheless very real.
Moreover, with the Myitsone Dam project located on the Sagaing-Namyin and Puqu fault lines, millions of people in Myanmar would have to live for decades with the threat of massive flooding caused by a dam-shattering earthquake. According to the 2017 Socio-Economic Atlas of Myanmar, several earthquakes with magnitudes of 5.0 to 5.9 on the Richter scale, and one of between 6.0 and 6.9, were recorded close to the project site during the preceding 100 years.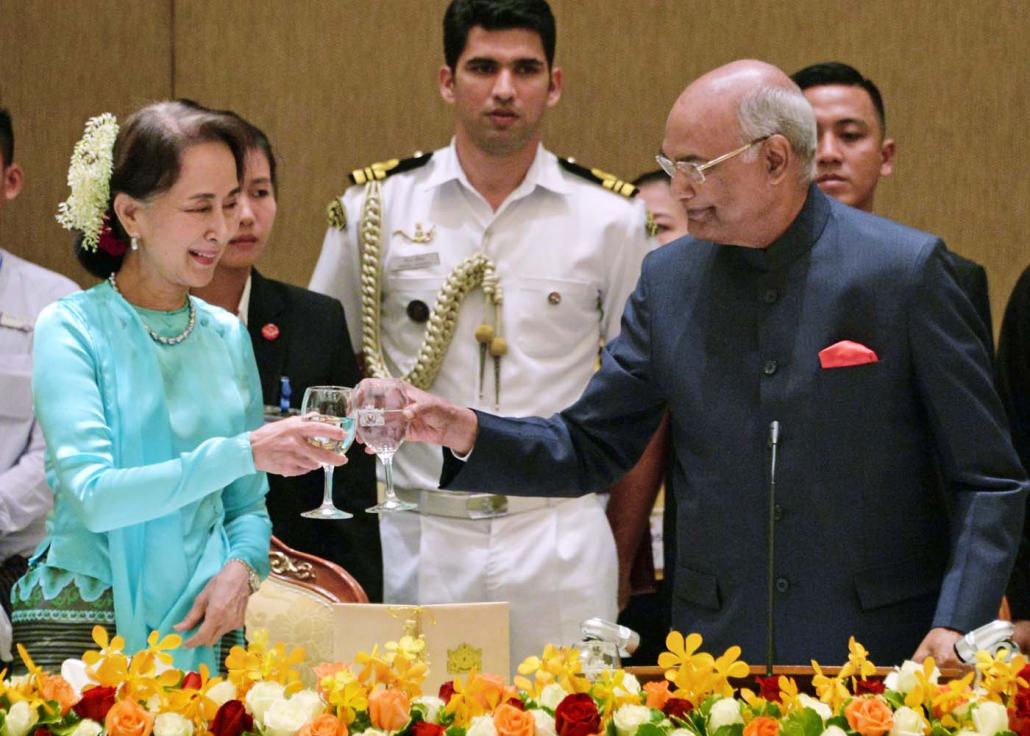 Intelligence outpost
Over the five decades that China would control the dam, the site could also serve as a valuable intelligence outpost. The US-based environmental NGO International Rivers has estimated that the dam would flood an area as large as Singapore. Access to this area would no doubt be restricted on security grounds. Behind this closed door, China would be able to gather all kinds of intelligence on Myanmar as well as its rival India, which borders Kachin to the northwest.
Under this scenario, Myanmar would no longer be able to enjoy an independent foreign policy. China views a strengthened relationship between India and Myanmar as a strategic threat to its interests that needs to be countered early on. It is therefore surprising that India has not done more to cultivate good relations with communities in Myanmar, capitalising on long-standing cultural ties and democratic aspirations in both countries.
In 2014, India's newly elected Prime Minister Mr Narendra Modi upgraded the country's flagging Look East Policy by announcing a new Act East Policy. The AEP aims to promote the "three C's" – culture, commerce and connectivity – through engagement at both bilateral and regional levels, including the forums of the Association of Southeast Asian Nations. However, so far the Indian state has no visible presence in Kachin. China, meanwhile, opened a liaison office in Myitkyina in March last year with the stated purpose of fighting the illegal drug trade, arms smuggling and the supply of counterfeit money, and to ensure stability along the shared border.
If India is serious about "acting east", it may want to support more people-orientated and environmentally friendly projects and investment. India could differentiate itself from its rival China by respecting local culture and sensitivities, and the environment.
Listen, then act
Although China and India are rivals in Myanmar, both prioritise their relationships with Nay Pyi Taw, and they have so far have demonstrated little interest in local populations in areas affected by their projects. This is counter-productive. In order for their projects to be sustainable, just and equitable, as well as politically viable in the long-term, Myanmar's giant neighbours should do more to demonstrate sensitivity to local concerns and understand the realities faced by ethnic communities, who are often marginalised and living in poverty owing to decades of armed conflict.
One cannot over-emphasise the importance of Myitsone for the Kachin, and for the peoples of Myanmar as a whole, in terms of identity and livelihoods. For these reasons, China should back off, recognising how politically costly re-starting the dam project would be for any Myanmar government.
However the Myanmar government chooses to position itself, and however China and India fare in their rivalry, Kachin State is likely to be an epicentre in the great power games of the 21st Century. If China and India really seek sustainable development in Myanmar, they would do well to engage more locally and listen to the voices of the people.
TOP PHOTO: Kachin State residents protest against the Myitsone Dam in the state capital Myitkyina on February 7. (AFP)