Scenic, mountainous Chin State has huge potential as a tourist destination, as shown by a big jump in foreign and domestic visitors in the first three months of this year.
By SU MYAT MON | FRONTIER
DEEP IN the rolling hills of Chin State, a community-based tourism project is being developed in the Falam Township village of Taisun, famed as the birthplace of a community leader after which a downtown Yangon street is named.
The CBT project is an initiative of local company Backyard Travel. In 2016 the its "Chin Heritage Village" project won a tourism product innovation competition hosted by the British government-funded Business Innovation Facility.
BIF, which also supports inclusive development in Malawi and Nigeria, launched the competition in 2015 to help companies involved in Myanmar's tourist industry to develop and pilot inclusive tourism products and packages.
Taisun perches on a hilltop about 20 minutes drive northeast of downtown Falam, in a picturesque area not far from the Manipur River.
It is known for being the birthplace of Pu Tson Bik, a tribal chief who was born in 1834 and died in 1910. Referred to by Burmese as Bo Sun Pat – a street in downtown Yangon bears his name – he fought against the British invaders until 1892. Today the area is also famous for the quality of its mangoes and papayas.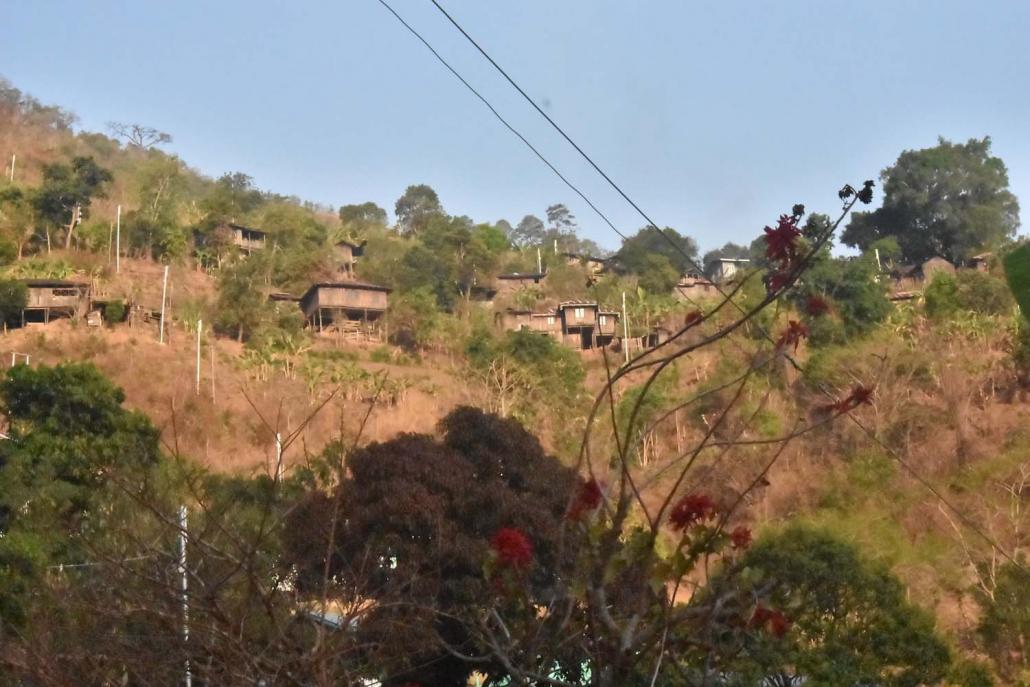 In Taisun village, the smiling hospitality of its residents stands in contrast to the wild beauty of the surrounding hills.
After sunset, the villagers like to welcome visitors with traditional dance performances. In one of them women hold hands and follow a line of men who lead the dance by walking in a circle and mimicking the action of a bird flying.
Villagers say Taisun once had more than 500 households but its population has dwindled to about 120 households. Chin is one of the country's poorest and least developed states and many residents, including those from Taisun, have gone overseas to find jobs.
Most villagers are farmers who support themselves by growing vines, cabbages and maize, as well as those highly regarded papayas and mangoes.
Benches known locally as hmual were once used by communities for celebrations and other special occasions but have now mostly been repurposed as lookouts to appreciate panoramic mountain views. One of the benches is on a cliff top near the village.
Taisun also has a museum that has exhibits honouring Pu Tson Bik and his son, Salai Van Hmung, who succeeded his father as governor of Falam Province in about 1910. The exhibits include crockery gifted by the British, as well as baskets, knives, spears, saddles, weaving machines and traditional Chin music instruments.
About a 45-minute walk north of Taisun is a suspension bridge over the Manipur River that was built by the British during World War II after another crossing was destroyed by the Japanese.
It's an exciting journey to the bridge along the ruins of a road that the British built to link Falam with Kalay, in neighbouring Sagaing Region, not far from where the Manipur River flows into the Chindwin.
Chin State Chief Minister Salai Lian Luai says the first priority of the state government is infrastructure development to help grow an economy to which tourism will make an important contribution.
The chief minister said 52 percent of the budget in the mountainous state goes to road building.
Lian Luai said there was an urgent need in the state for hotels with a minimum three-star rating that highlighted Chin tradition and culture.
He said six hotels had already been built near Mount Victoria (known as Nat Ma Taung in Burmese and Khonuamthong in the local Chin dialect), one of the state's most popular destinations, and another had been built at Mindat.
The six hotels near Mount Victoria were sometimes booked out, Lian Luai said, explaining why there was an urgent need for more tourist accommodation.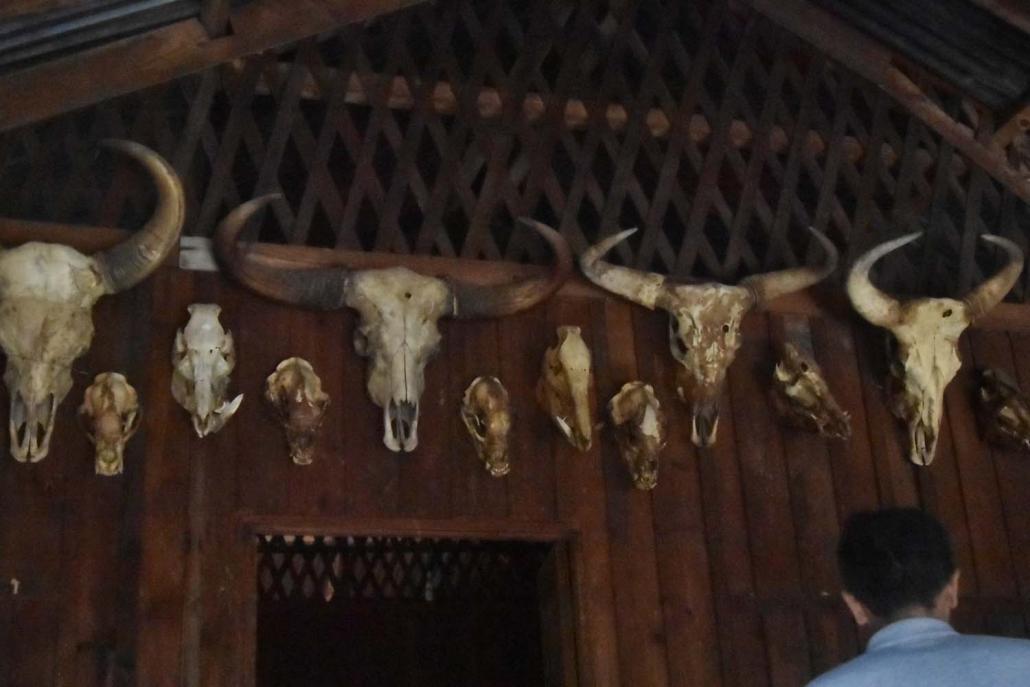 The completion of an airport at Falam will be critical for the development of the tourism industry in Chin because of the state's relatively remote location and the poor condition of its roads. The journey from Kalay to Falam town, a distance of about 100 kilometres (62 miles), is at least five hours during dry season, but that can triple once the heavy monsoon rains turn the roads to mud.
"This is an issue that affects foreign tourists because they do not have much time," Lian Luai said.
He said the union government typically allocated about K5 billion a year to the airport project but extra funding would be needed to meet the targeted completion date of 2020-21.
"That is why we have asked the Union government, including State Counsellor Daw Aung San Suu Kyi, to increase the allocation to K10 billion a year so the airport can be completed within 2019-20," said the chief minister, who did not mention how Nay Pyi Taw had responded.
Work on the airport began in early 2015 but it is only one-third of complete, he said.
The airport is nearly 13 km from downtown Falam and about 110km from Rih Lake, which is one of the state's scenic attractions and draws in sightseers from across the border in India.
The state's Minister for Municipal Affairs, Electricity and Industry, Salai Isaac Khen, is optimistic about the potential for community-based tourism.
He said CBT projects had been launched at Taisun and Kanpetlet, and there were plans to develop more at Mindat Township.
U Aung Phyo, deputy director of the state's Tourism Department, said the government wanted to increase the number of foreign and domestic tourists by 40 percent and 50 percent, respectively, by 2018.
A sharp increase in visitors this year has underlined the state's tourism potential.
The state attracted 1,319 foreign tourists and 7,485 domestic visitors to the end of March this year. That's already more than half the 2,459 foreigners and 11,047 domestic travellers who visited Chin during 2017.
Isaac Khen said Taisun was chosen for the CBT project not because of its natural beauty but because it was a place of historical significance and the state government wanted to be prepared for an expected surge in tourist numbers.
TOP PHOTO: Su Myat Mon | Frontier