For all their problems, Yangon's buses are the most widely used form of transport – and will have to be part of the solution to the city's growing traffic crisis.
By HEIN KO SOE | FRONTIER
YANGON'S BUS network is renowned for many things. None of them are particularly good.
For several decades the bus system has been blighted by both mismanagement and underinvestment. The military government opened the sector up to private companies – while maintaining a monopoly on bus imports for Myanmar Economic Holdings Limited – but put in place restrictions on fares.
As a result, buses are old and poorly maintained, and regulations tend to favour existing operators. To compound the woes for passengers, the bus supervisory committee, known as Ma Hta Tha, has failed to enforce service standards.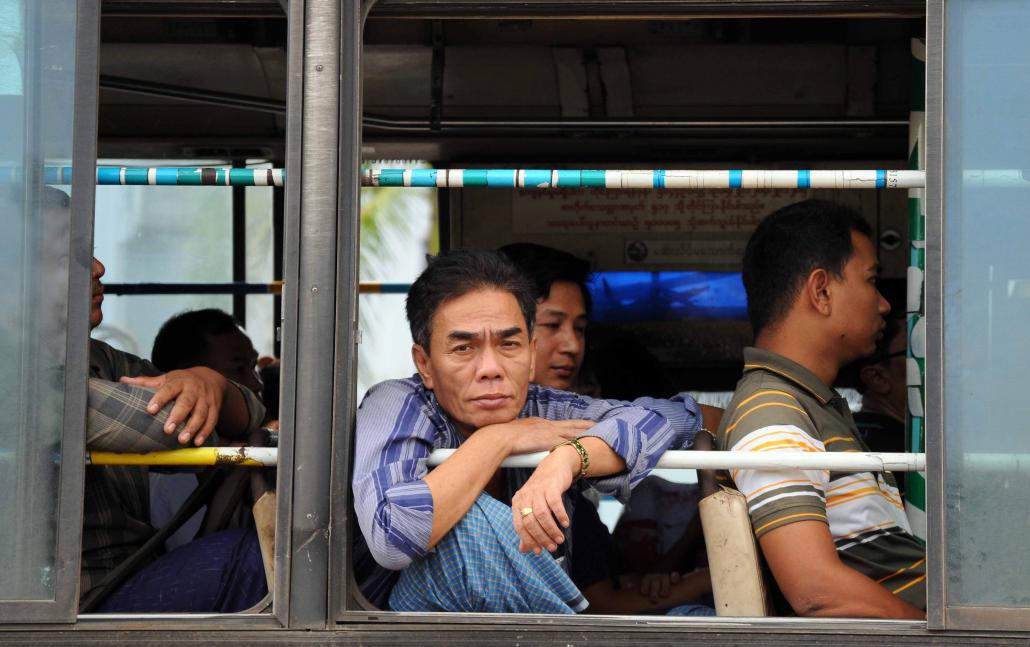 dsc_0887.jpg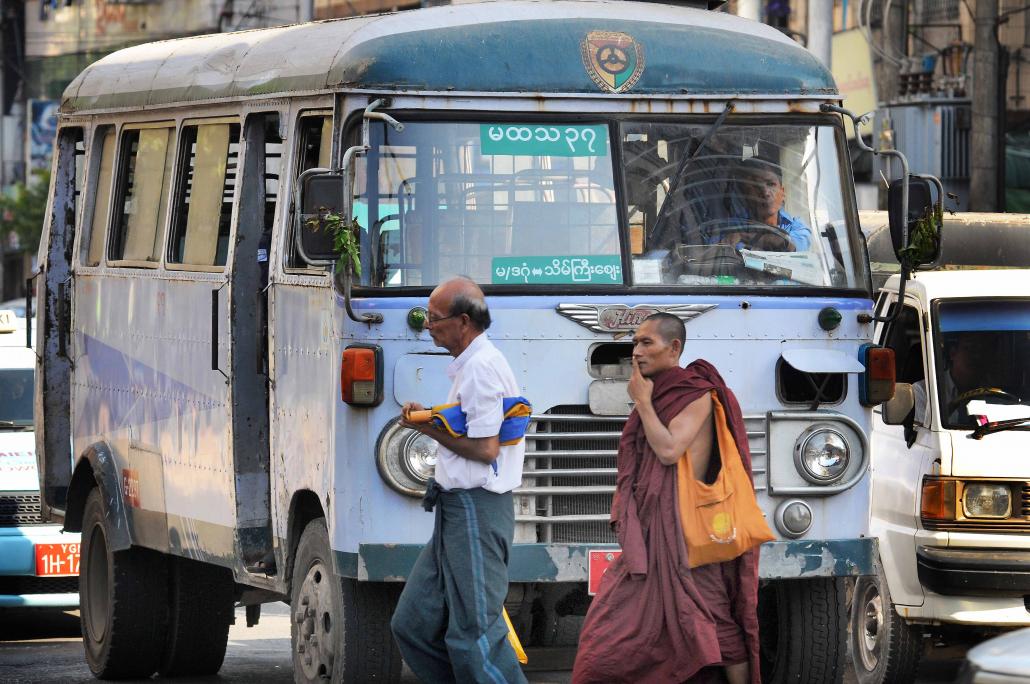 dsc_0830-st-bus-transport.jpg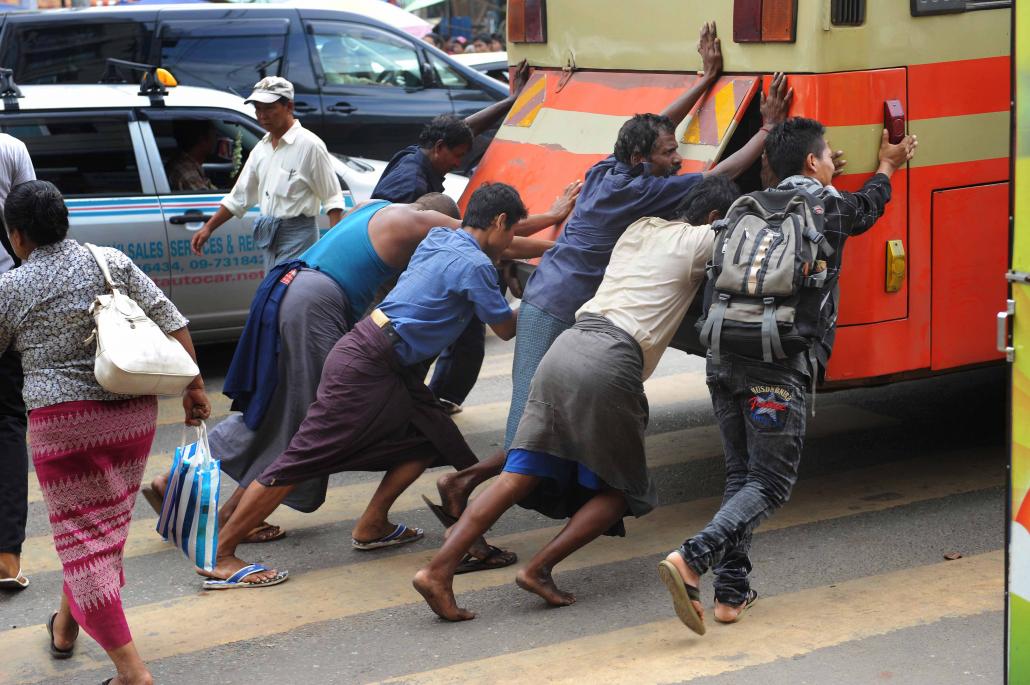 Attempts by the previous government to clean up the bus network mess largely failed. A rare bright spot was the introduction of a BRT-Lite system in February, but it operates on only two routes.
But the new regional government has taken some steps toward reforming the system that could offer hope for commuters. In May, chief minister U Phyo Min Thein met bus owners and outlined a plan to change from a system where buses are owned by individuals to one where the network is mostly run by a few public companies.
He offered government support for those owners who were willing to merge into larger companies under public-private partnerships. He has since held two more meetings with private bus owners to discuss the plan further.
In July, the regional government formed the Yangon Urban Transport Authority to oversee management of all types of transportation in the city. Eventually it will replace the current bus regulator, Ma Hta Tha, which is formally known as the Yangon Region Supervisory Committee for Motor Vehicles.
YUTA member U Hla Aung – formerly a senior official in Ma Hta Tha – said the government would initially focus on upgrading the bus network rather than other forms of public transportation, although rail upgrades and water taxis are also planned.
He conceded that Ma Hta Tha struggled to maintain standards, with overcharging a common problem. "[Bus workers] don't care about instructions from Ma Hta Tha," he said.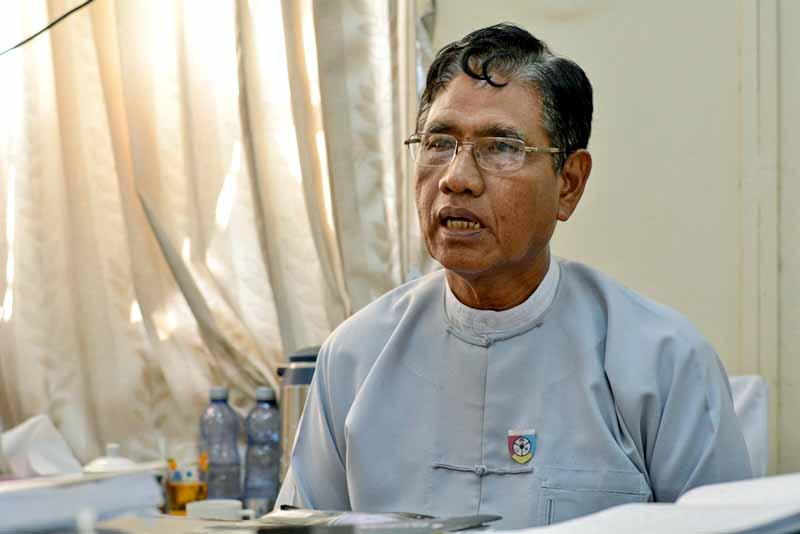 According to Hla Aung, the new government plans to become an investor in the bus system.
It's already a partner in Yangon Bus Public Company, which runs more than 80 buses between Taukkyant and downtown Yangon under the BRT Lite program, which is winning plaudits for the quality of its service.
"I can see that [the BRT system] is more attractive than my bus," said U Win Myint, who owns six buses on the No 102 line, and has been working in the industry for more than two decades. "Its buses have air conditioning and are comfortable; we also want to change to this style."
But the regional government's reform plan has met some resistance from existing operators. They worry that there will no longer be jobs for conductors, as ticketing will become automated. For owners, there is also uncertainty over how much imported buses will cost under the new system.
Another issue is access to cheap fuel: currently most buses run on compressed natural gas, which helps to keep operating costs down. However, the regional government has not yet promised to provide CNG to newly imported buses, Win Myint said.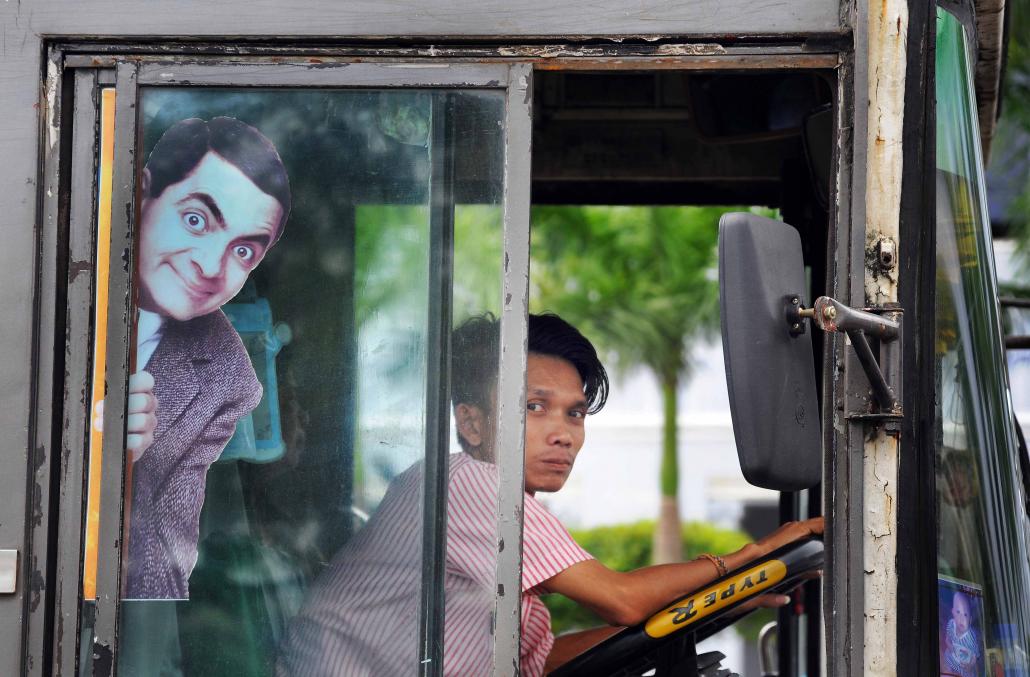 dsc_4197.jpg