An increasing number of young Myanmar are among the third of the population chewing betel, a habit that can have a devastating effect on health.
By OLIVER SLOW | FRONTIER
Photos CHIARA LUXARDO
"I have told her so many times about the health risks," Ko Aung Myo said of his wife's betel-chewing habit. "She knows what it's doing to her, but she won't stop," he said.
Standing beside her husband at a betel stall in Yangon's Yankin Township, Daw Han Suu flashed a mischievous grin that revealed teeth stained blood-red by years of chewing betel, a mild stimulant. "If I'm not chewing betel, it feels like something is missing in my mouth; I want to stop, kind of," she said with a laugh that caused her husband to sigh in resignation.
Daw Han Suu is not alone. World Health Organization figures show that about 30 percent of Myanmar's population chew betel and the habit contributes to a high rate of mouth cancer.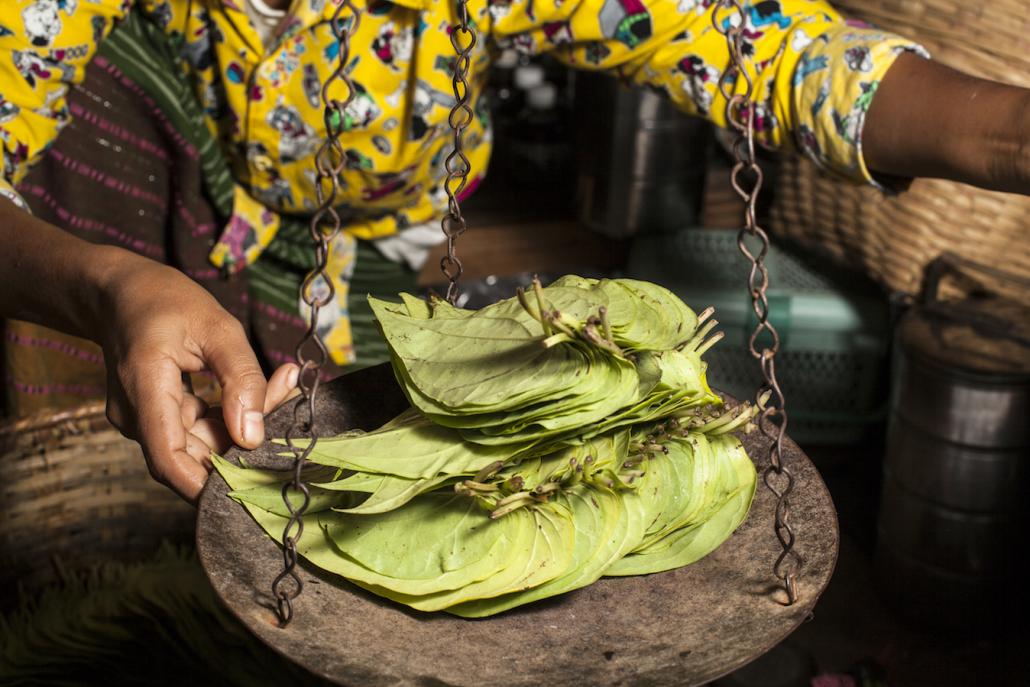 Betel nuts are the seeds of the areca palm. A quid is made by wrapping ground or sliced nuts in a betel vine leaf smeared with slaked lime, with tobacco and other ingredients added according to the user's preference.
Areca palms grow throughout Myanmar but the best betel nuts are from southern Tanintharyi Region, said Daw Hla Hla, 44, a wholesaler in Yangon.
"The best place for the nut is Myeik, as well as Dawei and Kawthaung," she said, standing outside her shop crammed with bags of nuts in Yankin Township. Yankin is known as "Betel Nut City" because of its concentration of betel shops.
"The nut is grown year-round and can be kept for many years, but once it has been brought to Yangon it is soaked in water for 24 hours. After that, it has to be used within four days," she said.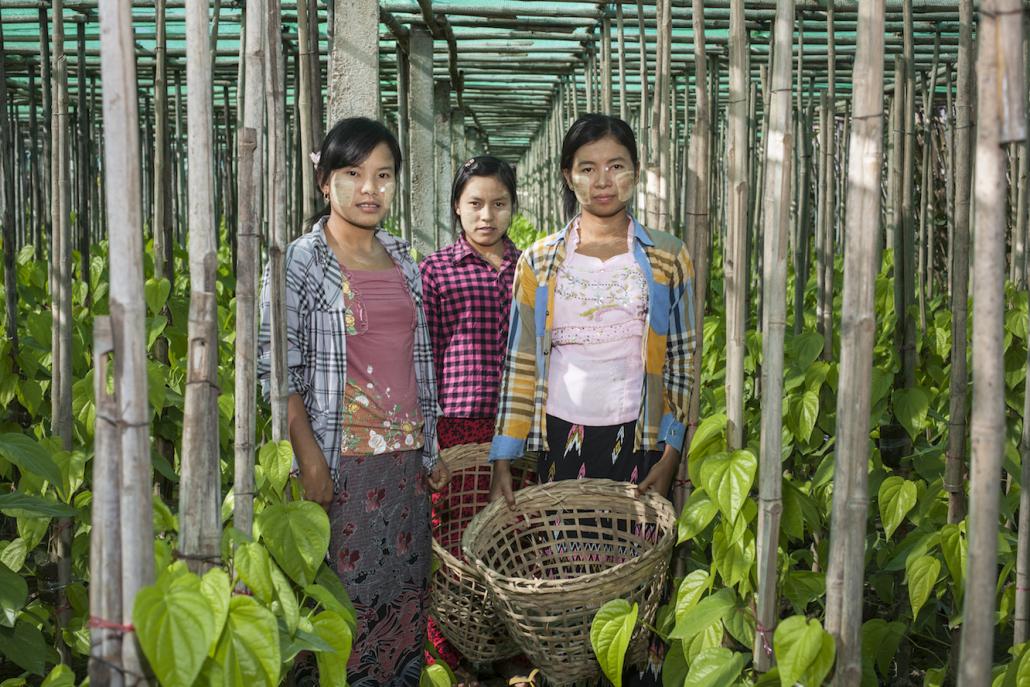 Daw Hla Hlaw spat out a quid and immediately replaced it with another.
"Yes I know about the risks, but I won't stop; it's too addictive," she said.
The ingredients of a quid create a chemical reaction that turns saliva dark-red and leaves ugly, blood-like stains when expectorated, which can be anywhere, though the corners of stairwells in some buildings seem to be favourite targets.
Despite a less than aesthetic appearance, visitors to Myanmar are often so intrigued by the habit that they try it, although chewing betel is difficult to perfect.
In his 1882 book The Burman, written under the pseudonym Shway Yoe, Sir James George Scott said that a foreigner trying betel for the first time "has the unpleasant predicament of having all the interstices between his teeth choked up with little fragments of the nut. The Burman splits his nut in half, smears a little slaked lime… on the betel vine leaf, puts in a little morsel of cutch and tobacco, and then rolls it up and stows away the quid in the side of his mouth, occasionally squeezing it a little between his teeth."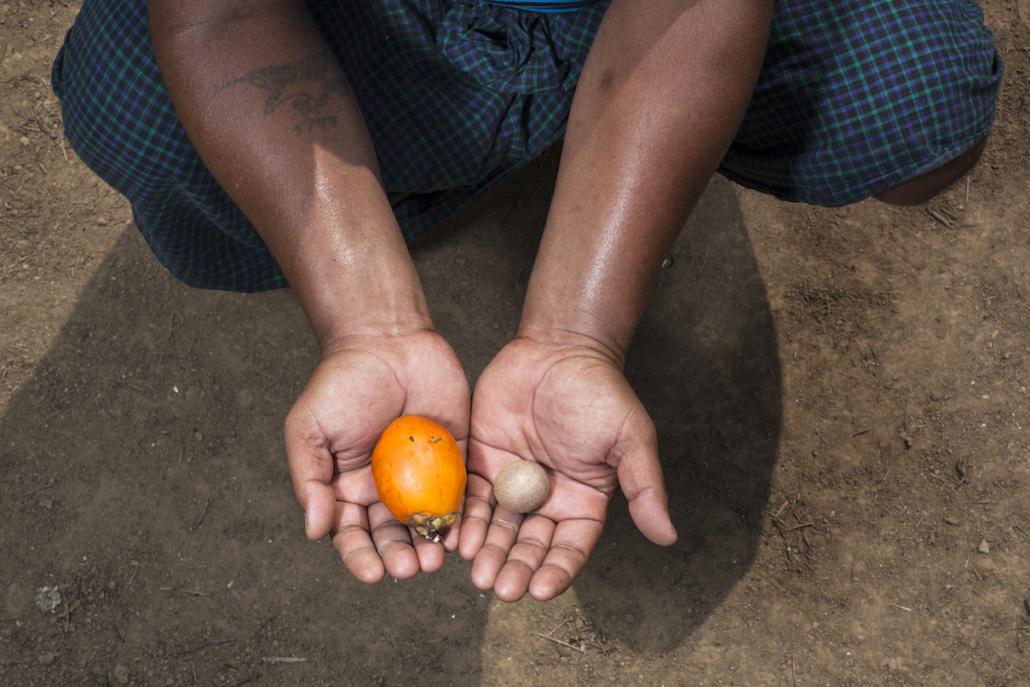 Although there have been attempts by the government to ban betel chewing in public, the number of users is on the rise, particularly among young people. The Global Youth Tobacco Survey of tobacco users aged under 15 found that 18.6 percent of respondents were using smokeless tobacco in 2011, up from 5.7 percent in 2001. A 2011 study in Myanmar by WHO found that 51 percent of men and 16 percent of woman aged 15 or over used smokeless tobacco.
Chewing betel can have a devastating effect on health because both tobacco and areca nuts are classified as carcinogenic by the International Agency for Research on Cancer.
About 10 percent of betel users in Myanmar have cancer of the mouth, said Dr Than Sein, president of the People's Health Foundation, a Yangon-based NGO.
"If you combine the nut with lime, it produces an irritation in the mouth, which is cancerous. Then you add tobacco to that and the cancer risk increases even more," Dr Than Sein told Frontier.
"People say they know of the risks, so we need to show them how they can quit," he said.
"For example, many people are addicted to the nicotine, so we have to educate people how to not be reliant on it. It's a major challenge, but if we can slow down the usage by youths, then that would be a good start."
Research by Professor Ko Ying-chin, of the China Medical University in Taiwan, where betel chewing is also popular, has found the cancer threat associated with chewing betel soars when tobacco is included in calculating risk.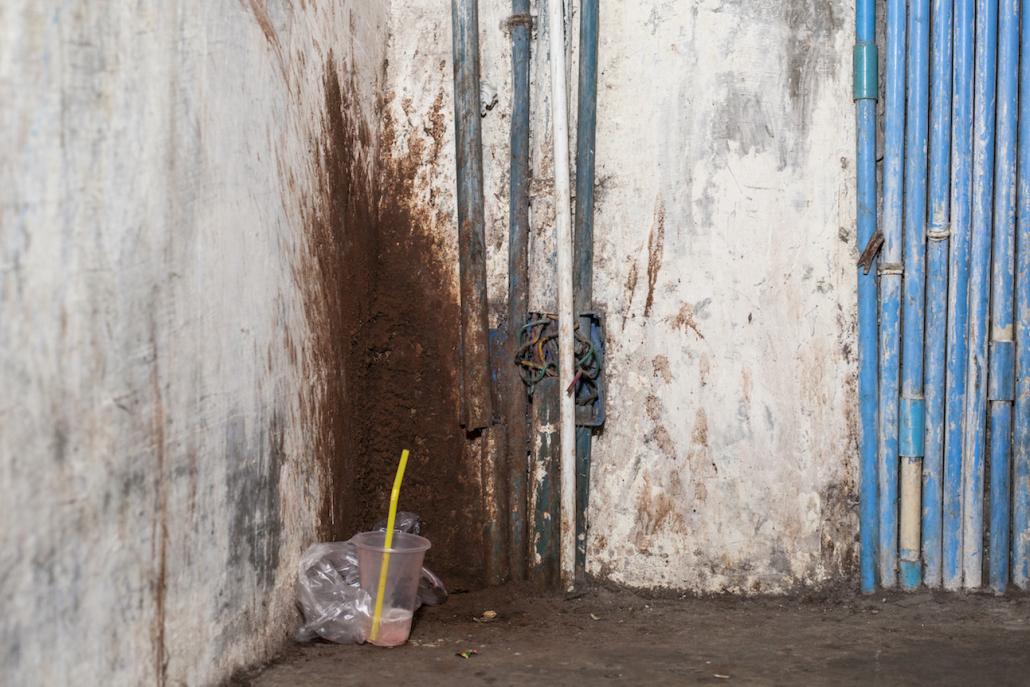 Compared to non-users, the risk of contracting oral cancer is up to 26 times higher for those who chew betel and up to 123 times higher for those who combine betel, cigarettes and alcohol, Prof Ko told Frontier in an email. He advocates banning the sale of quids to those aged under 18 as well as public education campaigns to raise awareness about the health risk from betel chewing.
The challenge faced by advocates trying to combat betel chewing is obvious on the street.
Ko Zarni, 44, said he began chewing betel seven years ago and spends about K2,000 a day on quids. Like other users, he is aware of the health risks, but is unable to stop.
"Whenever I wake up, my mouth demands it. Whenever I finish a meal, my mouth demands it. I'd like to stop, but I don't know if I will," he said.