New satellite internet providers could soon bring high-speed connectivity to consumers frustrated by time-wasting download speeds.
By THOMAS KEAN | FRONTIER
In just two years, mobile access in Myanmar has increased out of sight. The numbers are staggering, and growing by the day. They are truly unprecedented.
But one area of the digital landscape has been largely untouched by this revolution: fixed-line internet. The market remains dominated by state-run Myanma Posts and Telecommunications, and quasi-government public company Yatanarpon Teleport, which hold most of the keys to Myanmar's few international gateways.
New players are slowly emerging, though, thanks to a partial liberalisation of telecoms regulations that could soon even see non-government operators setting up international gateways and dramatically expanding Myanmar's internet bandwidth.
For frustrated internet users, the new competition can't come quickly enough. One of the major limitations for the current ISPs is a lack of both existing infrastructure and the funds needed to roll out new fibre lines. The state monopoly means the cost to consumers is also prohibitively high, while service quality is low. This has prevented wide-scale uptake: as of late last year, Myanmar had one broadband connection for every 1,000 people.
Enter an old technology that may have found its time and place: the very small aperture terminal, or VSAT.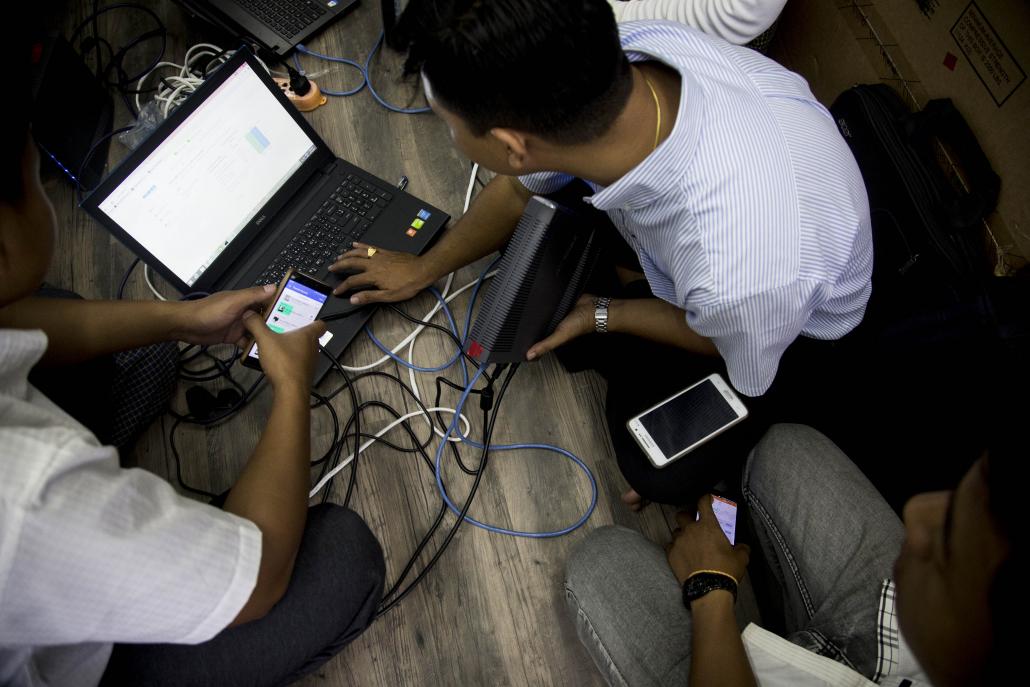 The VSAT premise is relatively simple. At the user end, there's a dish that can send and receive data. From the dish, the data goes up to a satellite, and is bounced back down to a larger dish at a ground station, which is then connected to the internet.
The advantage in a country such as Myanmar, with limited fixed-line and mobile infrastructure, is that it can be set up essentially anywhere. Electricity can even be provided through solar panels in areas off the national grid.
VSAT has a long history in Myanmar. In 2002, Bagan Cybertech launched VSAT services through the IPSTAR satellite. Bagan Cybertech was nationalised after the purge of Military Intelligence in 2004 and renamed Myanmar Teleport, before being rebranded again as Yatanarpon Teleport in 2007.
Last month, KBZ Gateway announced plans to begin offering VSAT in partnership with US firm Hughes Network Systems LLC and Hong Kong-based Asia Satellite Telecommunications Co Ltd.
"We are pleased to be ushering in a new era of telecommunications for Myanmar, made possible by next generation VSAT-powered technology," Stephane Lamoureux, chief executive officer of KBZ Gateway, said at the launch.
"It will help drive the growth of various industries and communities nationwide through high-speed connectivity and advance telecommunications infrastructure unlike what was previously available here."
A second operator, SEANET Myanmar, plans to launch services in early July. Like KBZ Gateway, it has partnered with Hughes and AsiaSat. It will offer services nationally and has already identified 60 to 70 local resellers and installers, with a presence in every state and region, SEANET chairman U Pyone Maung Maung told Frontier.
While satellite has a clear market in infrastructure-starved rural and regional areas, he anticipates that businesses in urban areas relying on mobile-based internet or slower fixed-line services like ADSL will also consider migrating.
"If you can get a fibre optic landline, then that's always going to be the best option," he said. "Our target is rural areas and places that are not covered fully by the fibre optic network.
"Offices sometimes still have to rely on mobile internet but cost-wise in the long run it's not justifiable."
SEANET is offering packages costing US$99 to $1,199 a month, with download speeds ranging from 512Kbps to 10Mbps.
The company has also applied to establish an international gateway, that would allow it to source its own internet bandwidth rather than buy from existing ISPs. For now, it's wholesaling from "two or three suppliers" to ensure a steady connection.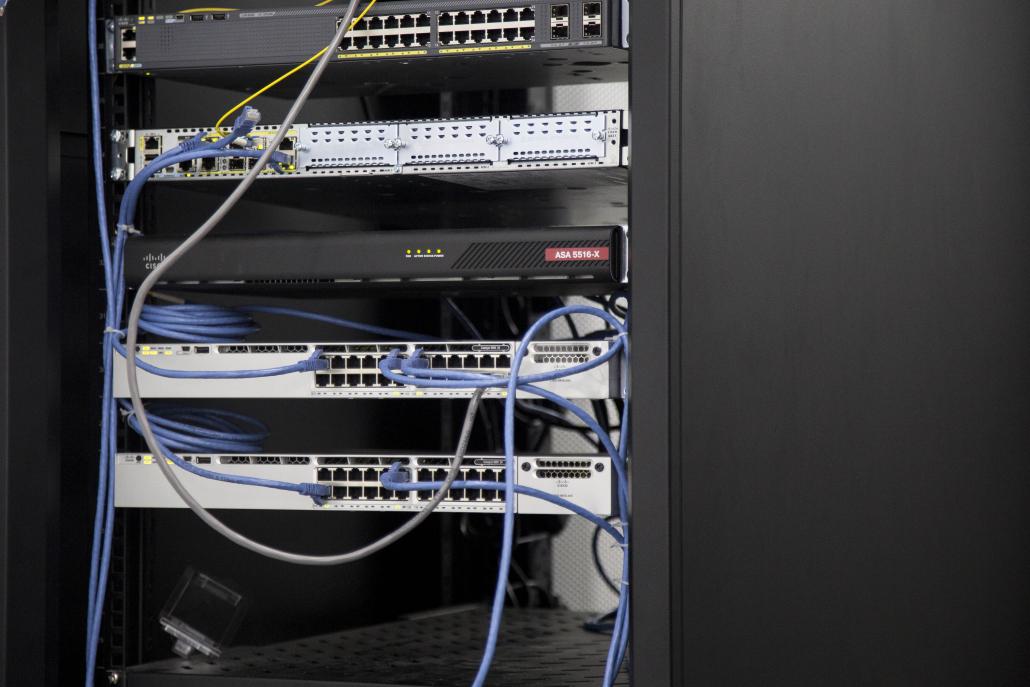 The urban consumer market is not likely to last long. Myanmar's total bandwidth grew from just 15Gbps in 2012 to about 70Gbps last year, according to research firm Nielsen MMRD. The scheduled connection to the SEA-ME-WE 5 cable in December should bring an additional 100Gbps. With further liberalisation, in the space of just a few years it's not hard to envisage mobile data speeds comparable to neighbouring countries.
But VSAT has a range of potential applications. SEANET will offer packages targeted for use in ATMs and point of sale (POS), which require a reliable connection but low bandwidth. This will make it attractive to retailers and banks – presumably a key market for KBZ Gateway.
Companies and other organisations can also use satellite to set up a virtual private network, an internal network that operates over satellite.
Telecoms companies could use it for what is known as cellular back-haul – provision of mobile services through satellite, by connecting the transmitting tower to a dish rather than a fibre optic or other fixed line.
There's also load balancing – a backup supply to cope in case of a spike in demand. Load balancing is the reason satellite is still widely used in countries with highly developed internet infrastructure, such as Malaysia, which has 35,000 VSATs.
Although SEANET and KBZ Gateway will be the first new operators to offer the service, there's almost certainly more players on the horizon.
Both providers have what's known as a Network Facilities Service (Individual) licence. These are being issued under long-delayed rules associated with the Telecommunications Law, enacted in 2013.
An NFS(I) licence gives the holder the right to not only build telecoms infrastructure but also operate services. Both Telenor and Ooredoo hold the same licence, as do quite a few other companies.
Pyone Maung Maung said some of these are likely planning satellite-based internet services.
"I think there will be more competition. Anyway, it's more fun," said Pyone Maung Maung. "The market itself is quite big enough."
Mr David Madden, the founder of Phandeeyar, an ICT hub set up to support tech development in Myanmar, said new competition in the ISP market would only benefit consumers.
"There really hasn't been any meaningful competition in the ISP market to date. And that comes at great cost to the consumer – and by consumer, I don't just mean individuals, but also SMEs and larger businesses," he said.
"I think there's probably some very specific use cases where satellite is going to fill some real gaps in the market but given the lack of competition in the market today they may find more demand in places they hadn't expected to get demand."
"If we could triple our bandwidth at a reasonable price, with a good level of service – I don't mind whether it comes from satellite or a fibre line."
Madden said it was a good example of the role that the government could play in Myanmar's "digital leapfrog", by putting in place a regulatory framework that encourages the private sector to invest in telecoms infrastructure.
"If there's private capital that's willing to take the risk to create the connectivity infrastructure then the government doesn't have to pay for this stuff. And there's no doubt that there is a lot of private capital in Myanmar."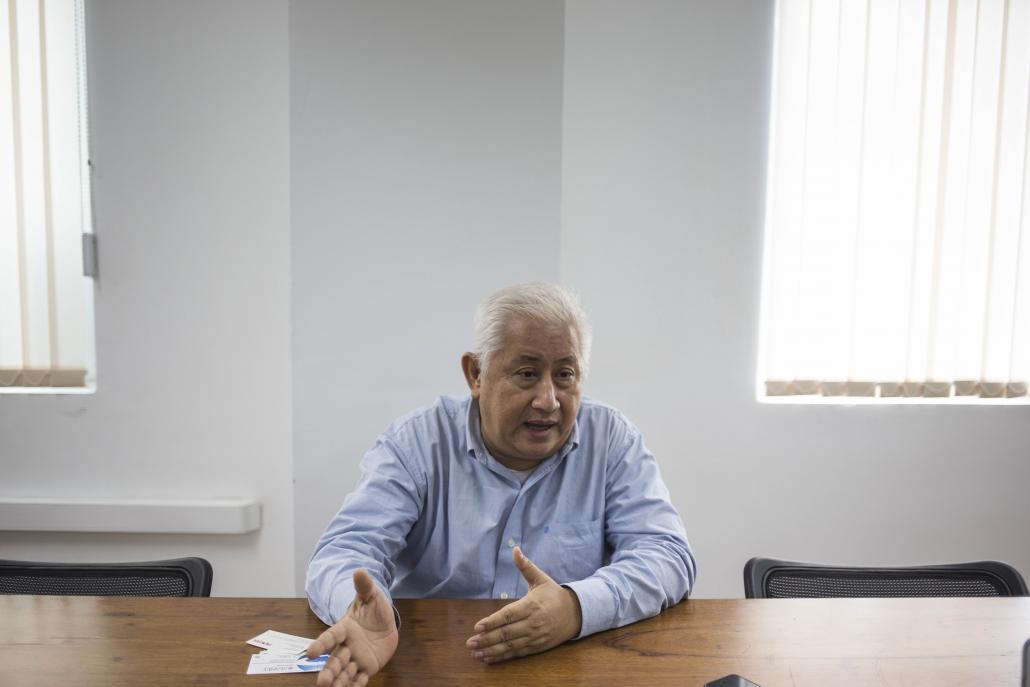 Investments don't need to be on the scale of Ooredoo or Telenor to make a difference to connectivity.
SEANET is investing between $5 million and $6 million to set up its service, Pyone Maung Maung said.
He's been waiting years for the opportunity, he said, but like other private operators was frozen out of the market because of "a lack of regulation and the monopolisation of the government".
"They [the government] did not let any private companies do those businesses unless they joined with them," he said. "That's why we decided to do this business now – because of the [regulatory] changes."
Top photo: Ann Wang / Frontier