The thoughtless disposal of litter by domestic travellers is creating a growing rubbish problem at destinations ranging from the ancient temples of Bagan to remote waterfalls in Shan State.
By HTUN KHAING | FRONTIER
THE GRANDEUR of historical sites and other tourist attractions throughout the country is being marred by ugly piles of litter – and we Myanmar have no one but ourselves to blame. It's a problem that is becoming worse because of the sharp increase in the number of Myanmar exploring their motherland, as has been reported by travel companies since about 2010.
Economic growth in China has seen a huge increase in the number of its citizens travelling the world. Whether fair or not, they have developed a reputation for rude and noisy behaviour.
In Myanmar, domestic travellers are being increasingly linked to littering. If you visit a tourist attraction in Myanmar and it is defiled by litter you can be sure that it is popular among domestic travellers. After the Thingyan holidays, some of the country's most popular beaches, not least Chaung Tha in Ayeyarwady Region, were left an unsightly mess.
This is a problem that seems to run across ethnic and religious lines, for littering is a problem right around the country.
At attractions as far apart as the remains of the ancient city of Mrauk-U in Rakhine State and the thrilling Gokteik Viaduct in Shan State, on the railway between Mandalay and Lashio, civil society groups and concerned residents are grappling with the consequences of unsightly litter dumped by compatriots.
The British colonialists built the Gokteik Viaduct in 1899 to expand their influence in the region. The rail bridge spans a deep gorge and at about 690 metres (2,257 feet) remains the longest in Myanmar. It is a marvel of engineering and has long been a tourist attraction.
In Nawnghkio, the town nearest the viaduct, civic-minded residents are dealing with a growing littering problem caused by a massive increase in the number of visitors to the gorge. Government figures show that the site attracted about 80,000 visitors in 2013-2014, up from about 1,600 in 2009-10 – a 50-fold increase.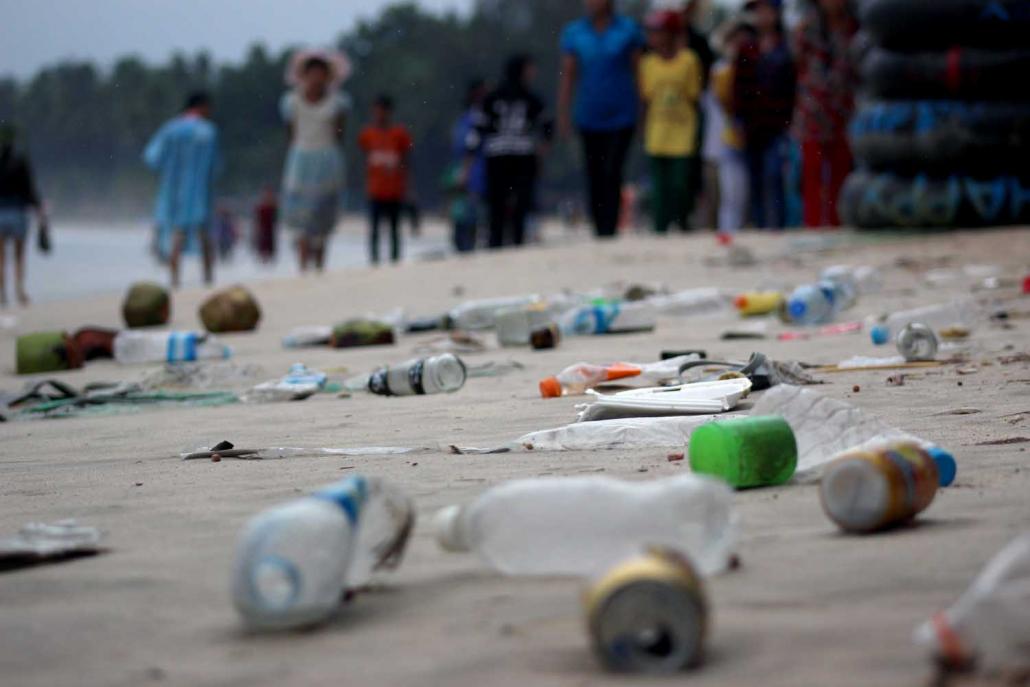 "The rubbish situation near the viaduct has become worse and worse," said Ko Myint Than, a member of Nawnghkio-based Inzein Myay, an environmental conservation group.
Inzein Myay members and town residents have responded to the situation by collecting the rubbish left by visitors, especially on national holidays.
Another scenic destination in Shan being marred by litter left by travellers is Hai Pa Waterfall, near Mong Hsu town, about six hours' drive northeast of the state capital, Taunggyi.
The waterfall is said to be one of the most beautiful in Southeast Asia but few travellers have seen it because it is in an area controlled by the Shan State Progress Party and its armed wing, the Shan State Army (North), which has often been involved in fighting with the Tatmadaw.
Frontier reporters who were in the area for the April 1 by-elections seized the opportunity to visit the waterfall. At its upper levels there was discarded rubbish, including broken bottles – a sure sign that the waterfall is attracting Myanmar visitors.
Domestic tourism for relaxation has become fashionable only in recent years, but Myanmar Buddhists have been undertaking pilgrimages to revered sites for centuries.
However, not even the magnificent temple-studded plain at Bagan has been spared from thoughtless littering. Rubbish can be found among the temples and zedi built between the 11th and 13th centuries, though as one of the top destinations for foreign visitors it may be unfair to blame the problem only on domestic travellers.
U Tin Htoo Maung, who is involved in a movement to keep the Bagan Archaeological Zone free of rubbish, says pilgrims and some local residents are to blame. He describes littering as "a deep-rooted habit".
He is among those behind the Bagan Plastic Campaign, a local initiative under which supporters collect and dispose of rubbish strewn among the zone's temples, complementing the work of municipal garbage collectors.
Publicity for the campaign has helped it to gradually attract more supporters at a time when more Myanmar are visiting Bagan.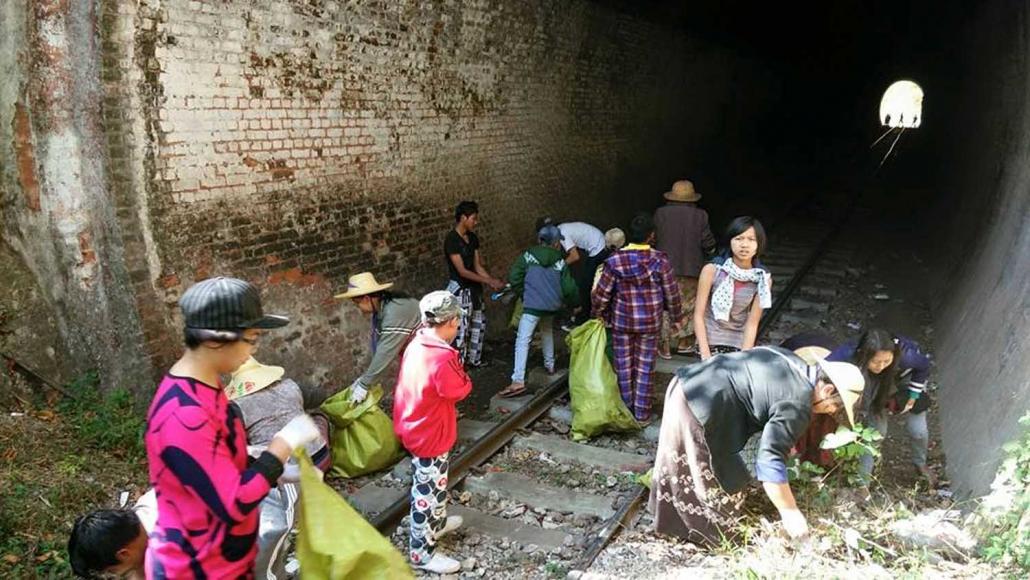 Research by the campaign has found that the amount of rubbish dumped in the zone – which encompasses Nyaung-U, New Bagan and Old Bagan – each day is about 36 tonnes, of which about 20 percent is plastic waste such as water bottles.
"I was shocked to learn that a small area like Bagan could yield such a large amount of plastic waste," Tin Htoo Maung told Frontier.
Modernisation has contributed to littering in Myanmar. Until well into the 1990s, it was common for degradable paper and leaves to be used for packaging. Now they have been replaced by plastic, which can take years to decay. The average time for a plastic bottle to completely degrade is 450 years.
Littering is also a serious problem at Mrauk-U, Rakhine State, the former capital of a rich and powerful Arakanese kingdom that flourished between the 15th and 18th centuries. Mrauk-U, with its dozens of ancient temples, is one of the country's most important archaeological sites, alongside Bagan.
"If you ask me to show you the dirtiest ancient city, I'll show you Mrauk-U," said Daw Khin Than, chairperson of the Mrauk-U Heritage Trust.
Unlike Bagan, villagers live among the ruins, and Khin Than blamed the problem on the lack of a rubbish disposal system for the town and surrounding area.
Waterways that once ran free have been clogged by dumped rubbish, resulting in flooding that Khin Than worries might damage some of the ancient temples.
As well as causing damage to temples, she worries that littering will create a negative image of Myanmar.
Civil society groups have conducted a number of programs to try and educate people about the negative impact littering can have, but many worry it could take generations to change attitudes.
"We have tried a lot to educate people about this bad habit, but it's not enough," said Tin Htoo Maung. "I think the bad habit is more powerful than our activities."