By MRATT KYAW THU | FRONTIER
YANGON – A Biman Bangladesh Airlines plane carrying 30 passengers and six crew skidded off the runway at Yangon International Airport on Wednesday evening, leaving at least five people injured and seriously damaging the plane, emergency services personnel and aviation staff told Frontier.
The Bombardier Dash-8/400 aircraft flight BG060 from Dhaka, operated by the Bangladesh national carrier, skidded and overran the runway at 18.51 local time after an attempt at landing in heavy rain, Yangon Aerodrome Company Limited said in a statement. After the incident the runway was closed.
At least five women and 12 men were being taken by ambulance to North Okkalapa Hospital at around 9pm. None of them were believed to be in a critical condition.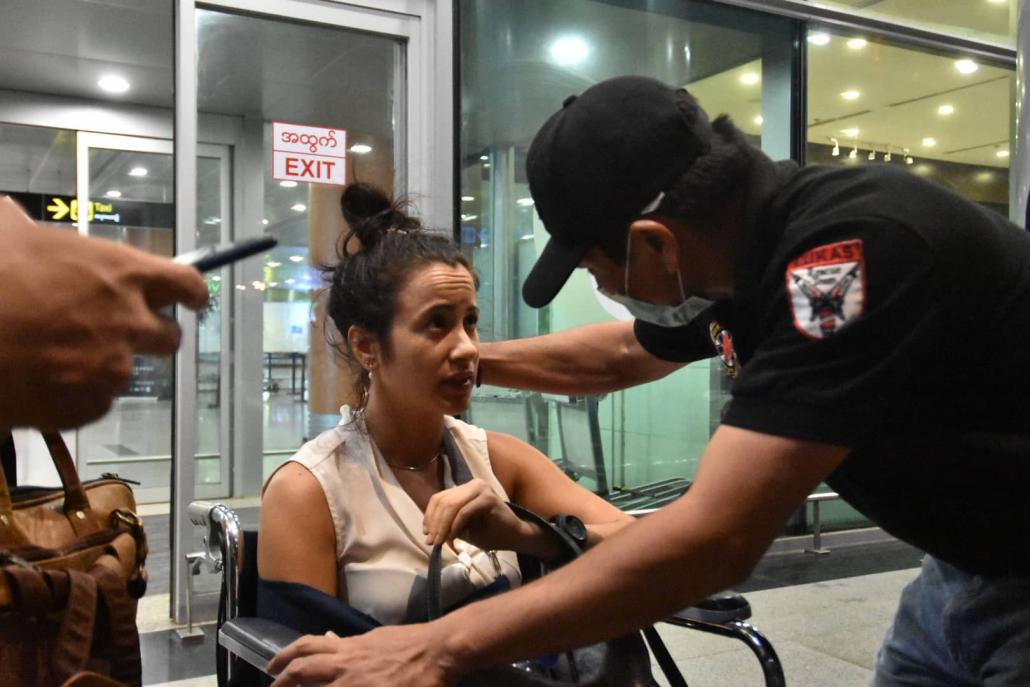 "Our immediate priority was to take care of passengers and crew members to ensure their safety and well-being," YACL said in a statement, adding that there had been no fatalities.
"In a subsequent phase we will coordinate with authorities and [the] air operator in order to expedite the removal of the wreckage and to resume normal operations as soon as possible".
YACL said that representatives from Myanmar's Department of Civil Aviation and Aircraft Accident Investigation Branch had reported to the crash site and a full investigation would follow.