Frontier speaks again to Andy Hall, the founder of the Migrant Worker Rights Network until recently working with migrant workers in Thailand.
By OLIVER SLOW | FRONTIER
In November, Thailand's Supreme Court dismissed a criminal defamation case against British labour rights activist Andy Hall, who had been involved in exposing alleged abuses at a pineapple cannery that employs Myanmar migrant workers. Hall left the country after the ruling, saying he did not feel "secure" in Thailand amid legal problems and harassment from "irrational, vindictive and aggressive" companies. He spoke to Frontier by email from Europe about the deteriorating conditions for activists in Thailand, the failings of Myanmar's migrant policy and his recent trials. Read our February interview with Hall here.
You've been campaigning for better conditions for migrant workers in Thailand for more than a decade – do you feel they are better off today than when you started?
I believe the work and domestic and international campaigns I have led or been involved in, particularly with Migrant Workers Rights Network, have been successful, although not without challenges and many lessons learned.
The work I have been involved in has brought much more global awareness and knowledge to the Myanmar government and other key stakeholders worldwide, including consumers, buyers of goods from Thailand and even lately investors and key decision makers within Thailand's government.
Thailand's economic development is dependent on labour-intensive export sectors and … has been built on systematic and widespread exploitation of migrant workers from neighbouring countries. These workers have often [endured] terrible and degrading conditions, [been victims of] forced labour and trafficking, and are perceived as second-class citizens not worthy or deserving of basic rights and recognition.
Thailand's migration management has been half-hearted, nationalistic and national security-centric, with no long-term policy that ensures the human security of migrant workers. [It's also] marred in deep-rooted corruption. Migrant workers remain too often unorganised, uneducated and without genuine channels of complaint that can bring about effective law enforcement and access to rights.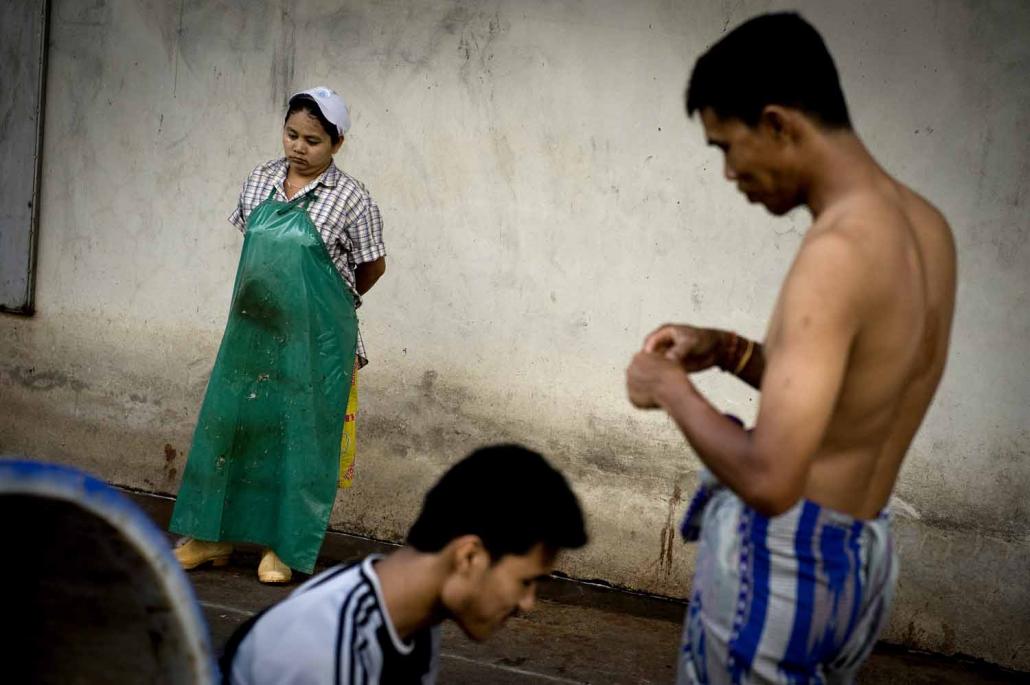 In some circumstances the situation for migrant workers in Thailand has improved. Credit should be given for this visible improvement. This has only occurred when civil society and the Thai trade union movement has worked with more progressive employers, industries, as well as the Thai government and overseas buyers.
I believe that one of the key successes of my work has been to bring about genuine empowerment of migrant workers in the form of the Migrant Worker Rights Network, [which has] a migrant led- and elected-leadership.
Does the political will exist in Thailand to protect migrant workers from abuses?
Deep down, I don't believe this political will genuinely exists, even now. Addressing abuse of migrant workers requires long-term policies that adhere to the rule of law and not just short-term responses.
However, we must accept that to improve the conditions of migrant workers, the systematic corruption in Thai society, alongside the lack of rule of law and failure to afford workers basic respect, must be addressed on a societal or cultural level.
Pressure must be sustained and continually applied on the Thai government from all quarters if change is to be systematic, sustainable and long-term. There are some genuine and key actors within the Thai bureaucracy and leadership who want the situation for migrant workers to improve, but importantly there are many key actors who are not concerned to bring about change, or are complicit or profiting from migrant worker abuse.
What is your assessment of the bilateral agreement under which migrants from Myanmar work legally in Thailand?
Likewise, the Myanmar government does not have a long-term migration policy, in terms of national, economic and human security. Migration management is not falling within the remit of a centralised policy of the government. This results in bureaucracy and inter-ministry overlap and disputes rather than effective policy development.
Remittances and returnee skills management and promotion are still not prioritised, even though an estimated 10 percent of the [Myanmar] population works overseas. The remittances from this group of workers provides a social security net to a significant part of Myanmar's population that could be enhanced and strengthened.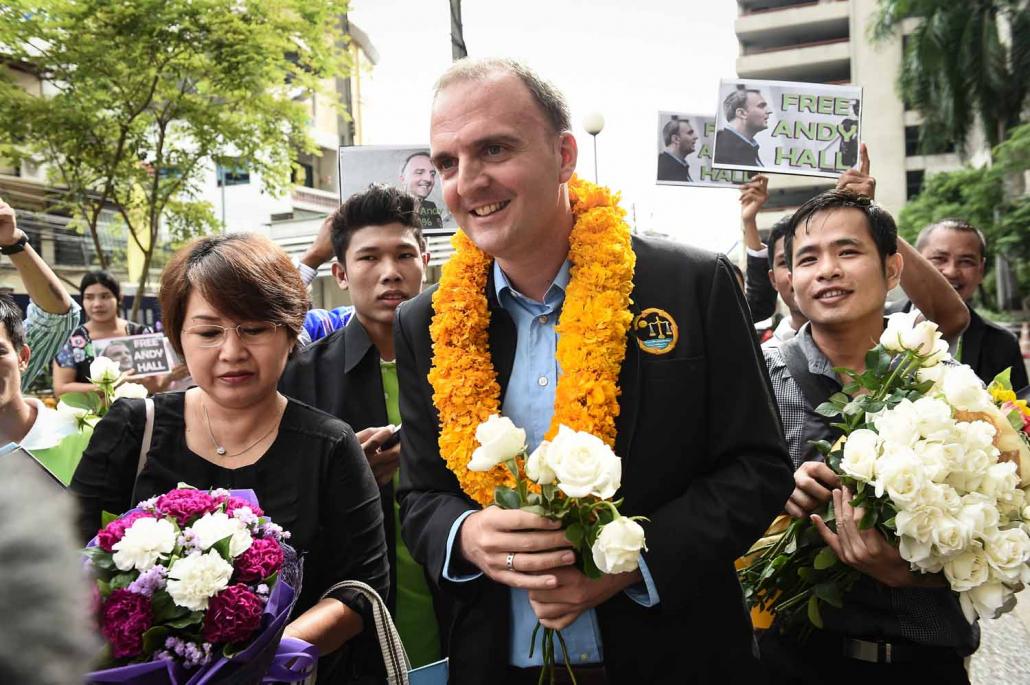 The skills these workers have learnt overseas could, with more encouragement and promotion, be indispensable in Myanmar's economic and social development.
Thailand's Memorandum of Understanding with Myanmar remains at an aspirational stage, and continues generally not to be enforced or applied.
What are the most common abuses of the bilateral agreement and how can it be improved?
Recruitment systems need to be more transparent and governed by a rule-based system according to the rule of law.
Costs need to be significantly lowered for workers and pushed onto the shoulders of destination country employers, as required by many international standards. Additionally, public awareness of the risks and the importance of safe migration needs to be raised. Embassies need to be more responsive, more transparent and less corrupt. Bilateral agreements need to be forged.
The criminal defamation suits have continued since you left Thailand, one example being a poultry farm that supplied Betagro Group, a big Thai agribusiness company. Could you tell us about that case?
Recently it has been necessary for me to work with MWRN to support a case where 14 migrant workers from Myanmar had to, by necessity, prosecute a chicken farm owner in Lopburi Province that was providing poultry to Betagro to export overseas. They were claiming 44 million baht [K11.6 billion] in damages and lost wages.
The workers remain uncompensated until now for work conditions they allege involve up to 20-hour days, restricted freedom of movement, document confiscation and multiple salary deductions. The allegations made by the workers against the farm owner fall clearly within the ILO's [International Labour Organisation] definition of forced labour, a form of modern slavery.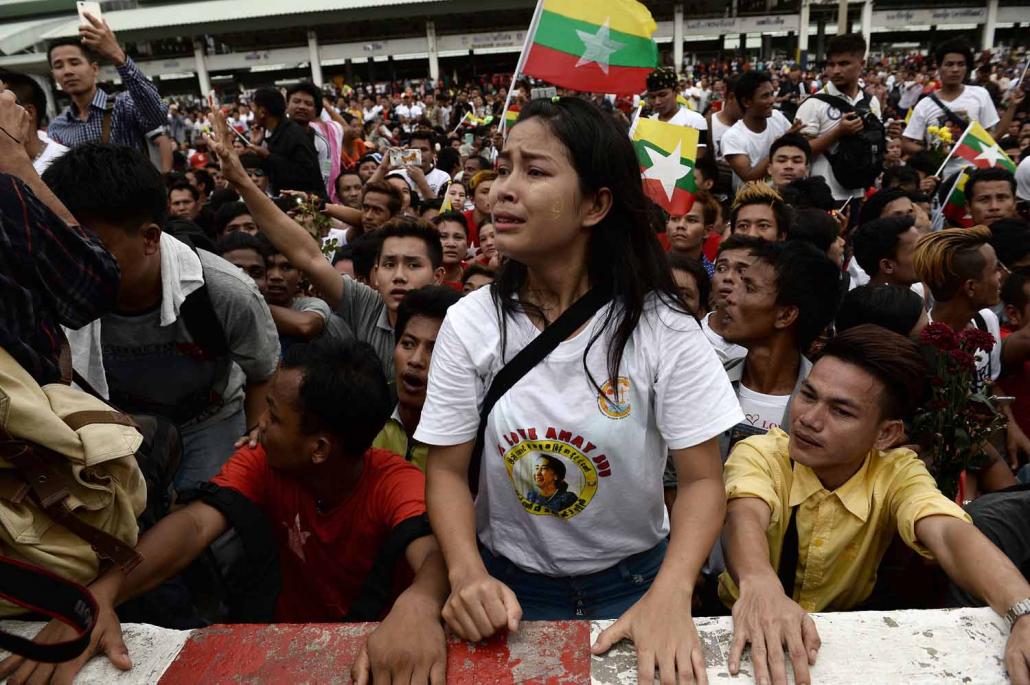 Two of the workers have been charged with multiple counts of theft that could result in imprisonment for up to seven years, if found guilty, for showing their 20-hour-a-day time cards to law enforcement officials, whilst all 14 workers have been charged with criminal defamation – punishable again by fines or imprisonment – for complaining to the national human rights commission about their situation.
This case is now firmly on the radar of international poultry buyers and has already resulted in significant actions to address the inherent and systematic nature of migrant worker abuse exposed in Thailand's massive poultry industry.
This is resulting in additional criminal prosecutions and threats of even more extensive litigation in Thailand's Courts of Justice. I have been charged with criminal defamation and computer crimes for my role in a social media campaign in this case.
The workers at the farm contacted MWRN after seeing information about it on Facebook. Is social media playing a significant role in helping to expose workplace abuses in Thailand?
Social media should play an increasingly significant role and it has been key to MWRN's work. Our Facebook page can reach hundreds of thousands of migrant workers easily and provides an effective channel of complaint for many migrants, and for publicising or uncovering abuse and exploitation.
Complex applications or systems of complaint are not necessarily useful and a simple system like a Facebook page managed by an organisation like MWRN is a very good start.
The challenge comes however in the lack of effective enforcement systems on a government- or industry-level to support or respond to this information. Government systems remain without translators, and are fatally undermined at enforcement levels. Media should be a key actor in promoting safe migration awareness within Myanmar's society.
What advice do you have for Myanmar people planning to seek work in Thailand?
The risks of migration are severe. Safe and effective migration for workers, and their families left behind, often depends crucially on ensuring that the worker's recruitment process from their home to their destination workplace is transparent, reliable, the cost is highly regulated (best with an employer-pays principle for all recruitment service fee costs, like MWRN has implemented with Thai Union) and that workers always have contact information for support organisations and mechanisms in hand.
Workers should have unity, and promote strength and confidence in groups to ensure they can access their basic rights and gradually improve their situation overseas. Prospective overseas workers and workers already overseas should seek to educate themselves on rights and responsibilities in their host countries.
After leaving the region, what are your plans next? Do you plan to return to Thailand in the future?
I am not considering this issue, for now, at least until February or March 2017. On a personal level, however, currently the situation defending migrant workers has rapidly deteriorated in Thailand with significantly increased risks and aggressiveness evident.
As a result, I want to ensure time for existing tense situations of conflict to ease, as well as provide time and space for the many parties to these existing disputes to fully understand the importance of migrant workers' rights and the necessity for human rights defenders like myself to have their work protected, prior to making any return to the country.
Only if such a positive situation is developed can people like myself work genuinely and most productively, free from threats and intimidation, and without endless prosecutions that prevent our work from proceeding effectively.
I am deeply attached to both Myanmar and Thailand in many ways. I have hope that [Aung San] Suu Kyi's new administration can move forward long-term effective migration management for Myanmar, and have always wanted to be part of such an important national development issue. I am open to seeing where things go from here, and believe my future will unravel later, after these few months of reflection.