Trevor Wilson was Australia's ambassador to Myanmar from 2000 to 2003, when Western sanctions were pushing the country closer to China, the repression of activists was ruthless, and the country was ruled by the State Peace and Development Council. In August 2003, the SPDC unveiled its seven-point "roadmap to a discipline-flourishing democracy", that paved the way for the remarkable transition which began under the Thein Sein government in 2011.
The political landscape in the early 2000s was dominated by the calculating SPDC Chairman, Senior General Than Shwe, and the indefatigable leader of the National League for Democracy, Daw Aung San Suu Kyi. Wilson provides an account of the initial experiments with change by the "reform faction" in charge of the junta in his book, Eyewitness to Early Reform in Myanmar, published last month by ANU Press at the Australian National University in Canberra. The following is an edited excerpt from a chapter in the book devoted to Wilson's encounters with Suu Kyi.
---
After Aung San Suu Kyi was released from house arrest through the intervention of UN special envoy Razali Ismail in May 2002, it was possible to maintain something closer to a normal relationship with her. Appointments could be arranged directly and as frequently as was mutually convenient, and it was possible to invite her to functions at embassies.
In 2000, the Australian embassy arranged for a working lunch for Suu Kyi at the Australian ambassador's residence with representatives of the non-government humanitarian organisations that were run from Australia: World Vision, and CARE. Before this, Suu Kyi had not had opportunities to talk to INGOs about their work in Myanmar. It seemed important that they have a chance to meet her and hear her views, and that she have the same opportunity to find out how they operated on the ground.
The lunch went smoothly enough and achieved its purposes. I recall that Suu Kyi fiercely criticised one of the Burmese INGO staff guests (whom she was meeting for the first time) for, in effect, collaborating with the military regime, criticism that was both inaccurate and unfair. Indeed, Suu Kyi interrogated one of the World Vision Burmese female staff so intensely that the woman (a doctor) was reduced to tears.
Under any circumstances, Aung San Suu Kyi would be an impressive person to meet, and much has been said and written about meetings with her. As with others who met her, Suu Kyi's presence, poise, and personality left a deep impression on me.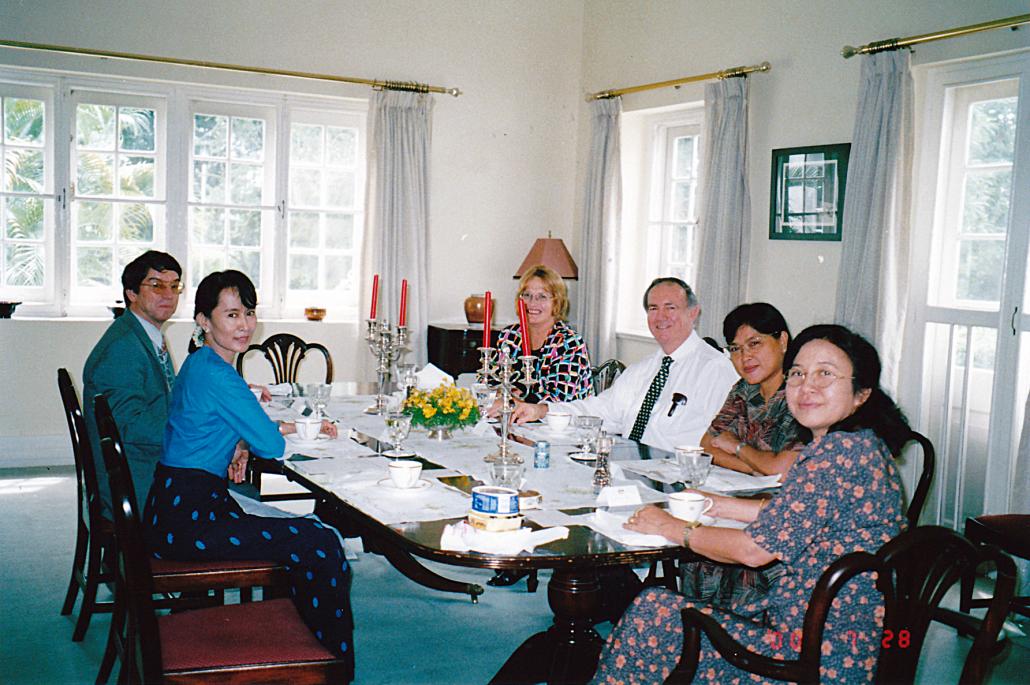 She knows other Australians, and considers Australia to be one of the countries strongly supporting her, both through the Burmese diaspora, and through political and other connections. So she attached some importance to what Australia did in relation to Myanmar, even though she was yet to visit Australia. Her unfailing politeness does not disguise her genuine appreciation for Australian efforts to help the Burmese people, although she might not always agree with every aspect of official Australian policy.
She seems to enjoy having unquestioning US and UK support, and would notice the difference in the attitudes of Australian government leaders. Recalling some years later his own encounter with Suu Kyi in October 2002, [the then Australian foreign affairs minister] Alexander Downer described her as "feisty and surprisingly aggressive".
Suu Kyi let it be known quite bluntly that she did not think such INGOs were doing enough to fight against unreasonable or restrictive practices imposed on them by the Myanmar authorities at the expense of the interests and well-being of ordinary people. She believed that most INGOs would do whatever was necessary to stay in Myanmar, even if this meant violating their own principles and offending basic proprieties.
However, at that time, Suu Kyi and the NLD did not fully understand the difficult situation faced by INGO staff; they certainly did not realise the lengths that INGO staff, such as those at World Vision, went to quite frequently in order to rescue young Burmese boys who had been recruited against their will as child soldiers. Certainly, under the military regime INGOs had not been allowed to carry out overt political activities, while the NLD's contact with foreigners had not been encouraged.
In conversation, Suu Kyi was usually relaxed and showed her wide interests – from domestic affairs to grand policy. But she was always conscious that any comment she made would be passed on and could take on wider importance, and she gave the impression that everything she said was very carefully calculated. She was quick to correct any loose wording or generalised comments.
She was always contemptuous and mistrustful of the military regime, and did not seem to have much regard for members of the Myanmar bureaucracy who were prepared to work for it. She did not hide her admiration for the US and the UK, who gave her unstinting support. She was never disrespectful of the United Nations, although it was sometimes clear that she did not always place much confidence in them to assist her cause.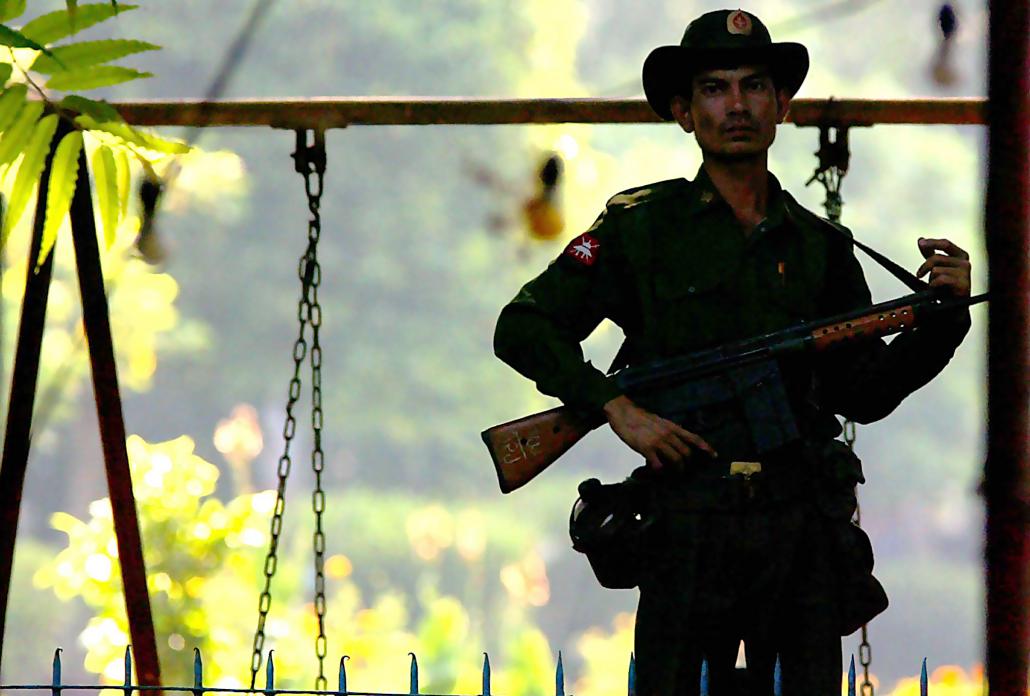 Her attitude to the Burmese diaspora was interesting: she was obviously grateful for their great dedication and commitment, but often expressed views slightly at variance from what the pro-democracy activists were saying. However, she was careful not to criticise or openly disagree with them.
Although she assumed a modest manner, and was not boastful or pompous, she was very conscious of her own importance, was naturally formal and courteous by nature, and came across as rather proper. But she also had a sense of humour, and often joked about some of the circumstances she had to face.
Suu Kyi could, however, be prickly to deal with, and I was certainly not alone in experiencing this. Most written accounts about her tend to reflect an obvious hagiographic perspective, but even the most detailed biography by British writer Justin Wintle mentions Suu Kyi giving insincere people "short shrift".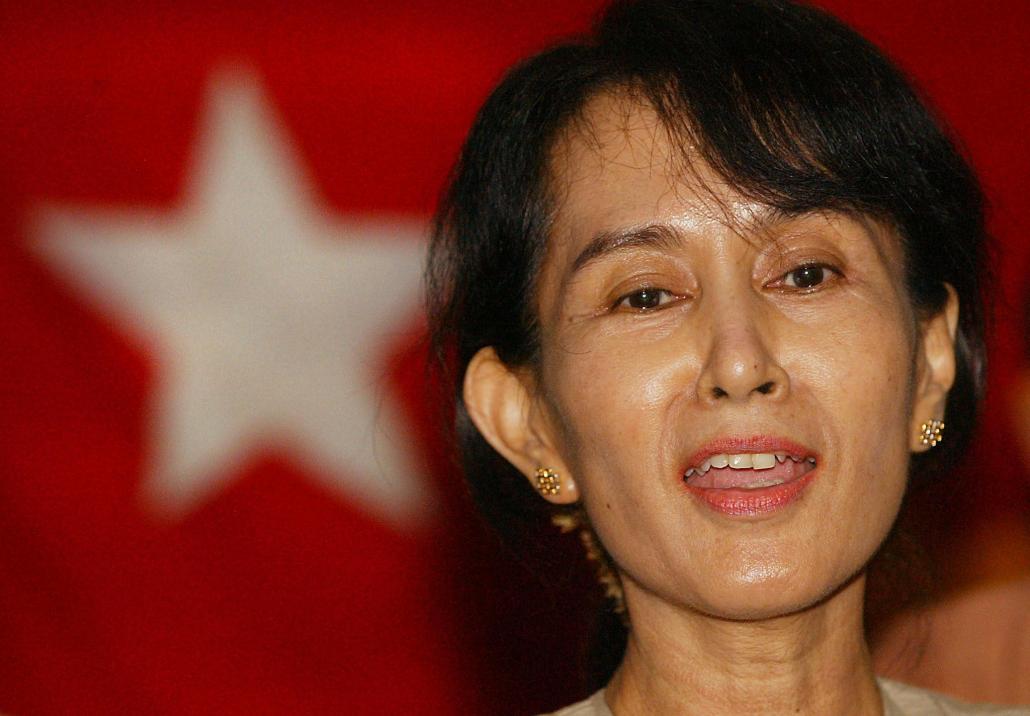 When Aung San Suu Kyi was free to travel and meet whomever she wished, it was natural to view her as the de facto Leader of the Opposition and therefore the person to be consulted about any policy matters or initiatives that were being considered by foreign governments.
The US and the UK (who gained more frequent access to her than any other embassies) took this to the ultimate extent, and effectively gave Suu Kyi a veto over their policies towards Myanmar. This was particularly galling for the military regime (as it was intended to be), but it also reduced the flexibility the Americans and British had in pursuing their Burma policies.
If Suu Kyi could not make up her mind over an issue, US and UK policies could be frozen instead of adjusting flexibly. Their approach also invested Suu Kyi with a degree of infallibility, which most Burmese would not have ascribed to her even at the time, and almost certainly not in 2013.
Australian governments did not go this far, nor did most other governments. This meant that while we had good and supportive relations with Aung San Suu Kyi, there was sometimes an element of tension if Australia was attempting something that Suu Kyi did not approve of. Australia's human rights capacity-building workshops were a good example of this.
In October 2002, The Age journalist Mark Baker was able to interview Aung San Suu Kyi shortly after Alexander Downer's visit to Yangon. Baker's report – carried in The Age under the headline "Suu Kyi Attacks Canberra" – quoted Aung San Suu Kyi as saying: "Australia should endorse a tough regime of sanctions imposed by the United States and the European Union and limit its contacts with the regime until it honoured promises to start talks on political reform." She described a controversial Australian program of human rights training courses for Burmese officials as pointless and a waste of money.
Baker … describes Aung San Suu Kyi's views as a 'rebuke' to Alexander Downer. Afterwards, this article was not directly raised with Aung San Suu Kyi: it did not help Australia with the Burma lobby in Australia, nor did it particularly help Aung San Suu Kyi in Myanmar or with international agencies who had publicly supported this Australian program.
Like other ambassadors in Yangon at this time, I occasionally met several of Suu Kyi's advisors, including her doctor, Tin Myo Win (Douglas), and her lawyers, all of whom were subjected to severe and entirely gratuitous harassment by the authorities. They were all brave, loyal, and totally committed supporters, usually very discreet and careful in what they said, even to diplomats. All admired and respected Suu Kyi enormously and were extremely dedicated to working with her.
Sometimes, however, they admitted to having some differences of opinion with Suu Kyi. Her economic advisor, the former Myanmar diplomat and UN economist, U Myint, sometimes mentioned having problems convincing her of the rationale for his economic views, and much later (after 2012) would lose influence with her. Some of Suu Kyi's other advisors would remain loyal to her, including after her election to parliament in April 2012.
One elected member of the NLD who spoke openly of his personal disagreement with Suu Kyi was U Ohn Maung, who was elected as an MP for Inle Lake in Shan State in 1990, and who, like most other NLD MPs, was subsequently arrested for his political activities.
After his release from jail, in the early 2000s Ohn Maung became the proprietor of the Inle Princess Hotel, one of the first of the new generation of tourist hotels on the shore of Inle Lake. Ohn Maung, whose health had been seriously affected by his treatment in prison, spoke of disagreeing with Suu Kyi about the attempts by some in the West to impose bans on tourism to Myanmar. Ohn Maung of course did not agree with this, and said that he failed in his attempts to persuade Suu Kyi of the direct and indirect benefits of tourism for the local people.
He always maintained that human rights abuses in Shan State, and around Inle Lake in particular, had decreased noticeably after tourists began coming to the area. Suu Kyi was disposed to support the tourism ban, although she was sometimes careful how she spoke publicly about this. There were never really good arguments for banning tourism, which directly and indirectly benefited local people and the local economies.
Amongst the general public, as far as one could tell in a country that had no opinion polls at that time, Suu Kyi did indeed enjoy remarkable popular support and popularity. It was hard to assess the extent of support the NLD and Suu Kyi had amongst the bureaucracy, as they were not permitted to have anything to do with her, or to mention her name (hence the euphemism "the Lady"). One would expect that a large number of bureaucrats would have supported her.
On the other hand, the Burmese army was widely said to "hate" Suu Kyi. Working in Yangon at this time, one certainly often heard members of the military (even the Office of Strategic Studies) speaking critically of Suu Kyi, but this was often a public expression of what they were expected to say (or what they had been trained to say).
There is no reason to think that no members of the military supported or even admired Suu Kyi and the NLD, but neither is there any basis to think that this would translate into an internal rift in the army. Suu Kyi herself sometimes spoke quite favourably of the military intelligence liaison officers with whom she dealt regularly.
More generally, I met several Burmese not connected to the military regime but involved in politics who openly claimed that they did not agree with Suu Kyi, did not have a high opinion of the NLD, and believed that the NLD was not the best political alternative.
Indeed, it was rather surprising to encounter quite a lot of Burmese who individually believed that unswerving Western support for the NLD was not the best option for Myanmar. It was also common among ethnic groups to find a considerable degree of doubt about Suu Kyi and the NLD – they commonly questioned whether she knew and understood ethnic concerns, and doubted that she really had ethnic interests at heart.
Title photo: A crowd gathers around Aung San Suu Kyi shortly after she was released from house arrest in 2002. (AFP)