By OLIVER SLOW | FRONTIER
YANGON — Myanmar's military chief has called on the country to unite against what he said were opposition forces attempting to "disintegrate the union", in a speech to commemorate Myanmar's Armed Forces Day.
Commander-in-chief Senior General Min Aung Hlaing delivered his speech in Nay Pyi Taw on Tuesday morning, at a time when the Tatmadaw is facing widespread international criticism for its handling of the crisis in Rakhine State, which has seen an estimated 700,000 people – overwhelmingly Muslim Rohingya – flee over the border into Bangladesh amid a brutal army crackdown.
Critics include United Nations agencies, as well as foreign governments, including the United States, which in November called the crackdown "ethnic cleansing". Myanmar's military has largely denied that its forces have used disproportionate force in their operations.
"It is necessary to be a strong, capable, modern and patriotic Tatmadaw to protect the country well, so our independence and sovereignty is not violated," Min Aung Hlaing said to a crowd that included dignitaries from international armies.
He added that "opposition organisations" were aiming to "strike" the Tatmadaw during the political transition.
"We shall be united together whoever tries to disintegrate," he said.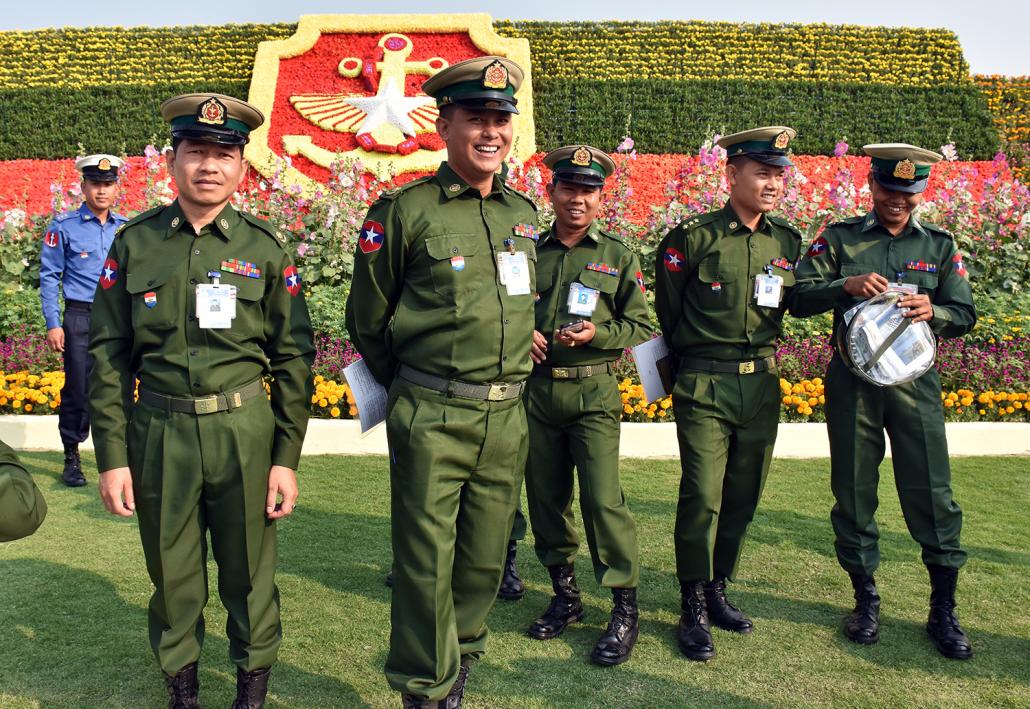 Min Aung Hlaing urged the population to work hard to show the "spirit of Myanmar", which included no discrimination related to race and religion, adding that "baseless speech leads to animosity and degrades the prestige of our country, hindering the nation building".
While his speech did not address the Rakhine crisis directly, it will likely be regarded as a call for support for the Tatmadaw as it faces international criticism.
In his speech, Min Aung Hlaing also addressed the Nationwide Ceasefire Agreement, the government's landmark agreement on the country's peace process.
Although two ethnic armed groups – the New Mon State Party and the Lahu Democratic Union – signed the agreement in February, bringing the total number of signatories to 10, some of the Tatmadaw's biggest foes are refusing to come onboard.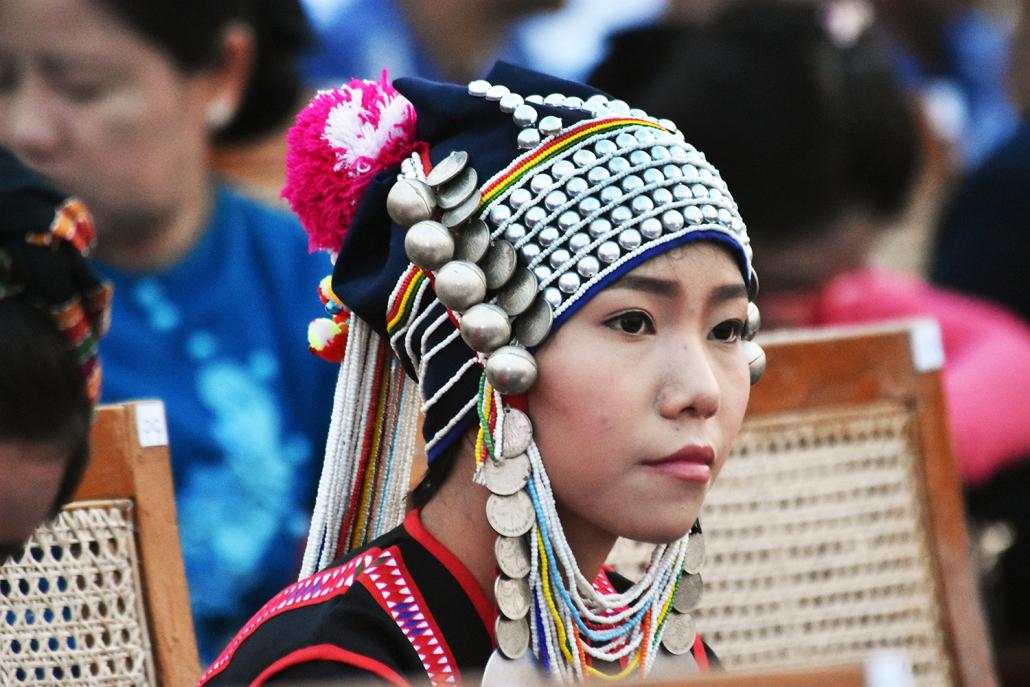 Earlier this month, the United Wa State Army released a statement denying it was considering signing the NCA. The UWSA, which leads the Federal Political Negotiation and Consultative Committee, called the current draft of the NCA unsuitable.
"Making efforts to promote peace in Myanmar is the consistent position of Wa State. Force and war are not the priority options for Wa State," the groups said.
Despite the difference of opinion, the military continues to insist that groups sign the NCA before they are allowed to join political negotiations.