Rising star Ah Moon shocks conservative Myanmar with her provocative, often sexy style. She hopes her new album will propel her to international stardom.
By HANS HULST | FRONTIER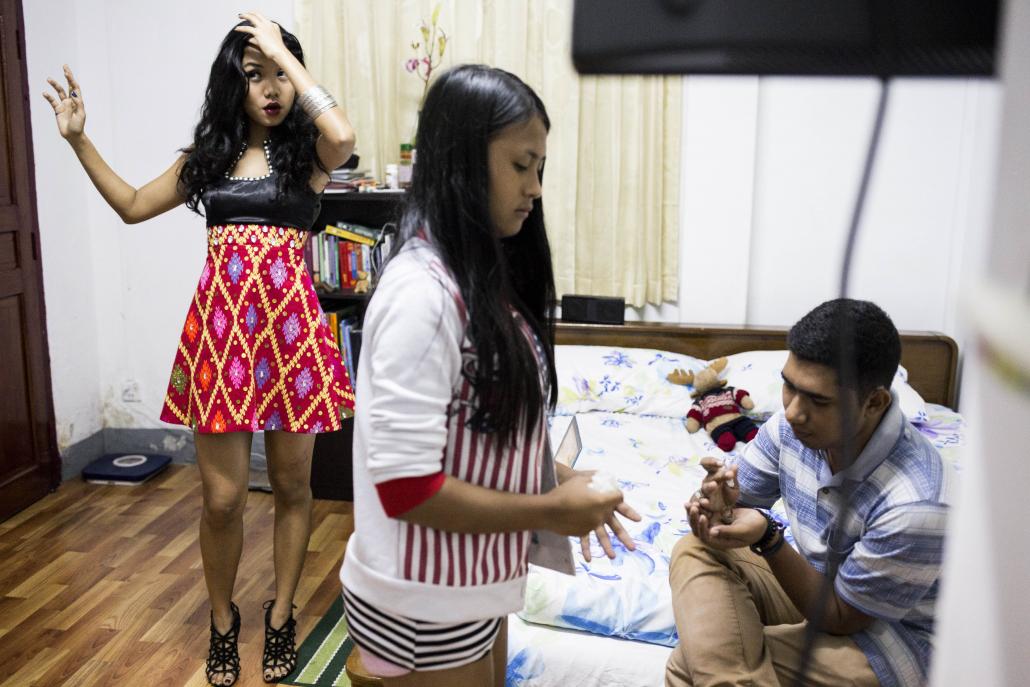 Ah Moon, born in 1991 as Lung Sitt Ja Moon, has come a long way since she left her town of birth, Myitkyina. Backstage in the Kachin Baptist Church in Sanchaung, Yangon, at the yearly youth festival, she was about to come full circle. 
"These are my people," she said. "The people I grew up with. Sometimes I have pre-gig tension, but this audience is different. It is going to be fun." Her name means 'sprinkles of jade and gold' in the Jinghpaw language. It was chosen by her father, the church pastor and a singer himself, who was working in the mining town of Phakant when she was born, but it also fits her personality and career: Ah Moon is bubbly, fiercely passionate and ready to conquer the world.
She made her debut in 2009 with beauty and talent pageants in Yangon, and was soon picked from more than a hundred girls for a new all-girl pop group called the Tiger Girls, later renamed Me N Ma Girls, the brainchild of Myanmar entrepreneur U Moe Kyaw and an Australian dancer.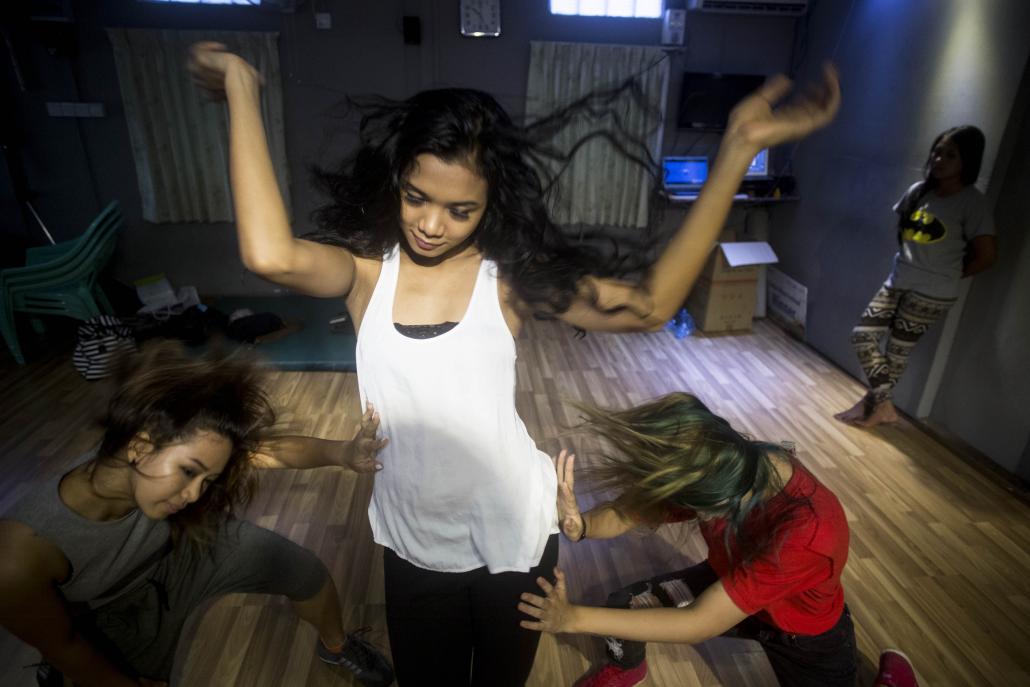 Success came thick, fast and fleeting — the local manager bowed out to make way for Californian producer Dan Hubbard and the foursome was reduced to a duet. Ah Moon kept ties with Hubbard, but was soon singing solo. "You need 100 percent commitment to go forward," she said. "I felt the others didn't have the same commitment I had, and I wanted to go my own way. It was a calm breakup. I am still grateful for all the opportunities being in the band gave me." Even so: "Now I'm living my dream as a solo artist," she added, not hiding a smile. 
Although she was already releasing solo music while in Me N Ma Girls, she considers her 2014 album Min Pay Tae A Chit her real debut. It was a breakthrough in sales and fame, but the success didn't come easily: "My manager can't always be here, so I had to do a lot myself: logistics, billboards, press releases. It was kind of crazy," she said.
Eventually big-name Myanmar label Bo Bo Entertainment agreed to a distribution deal. The Myanmar audience loved the music—they just weren't used to paying for it. "Piracy is a common thing in Myanmar…In a sense, three dollars for a CD is a lot of money for the Myanmar public. They have to think about how to get food on the table first. Their purchasing power is just too low."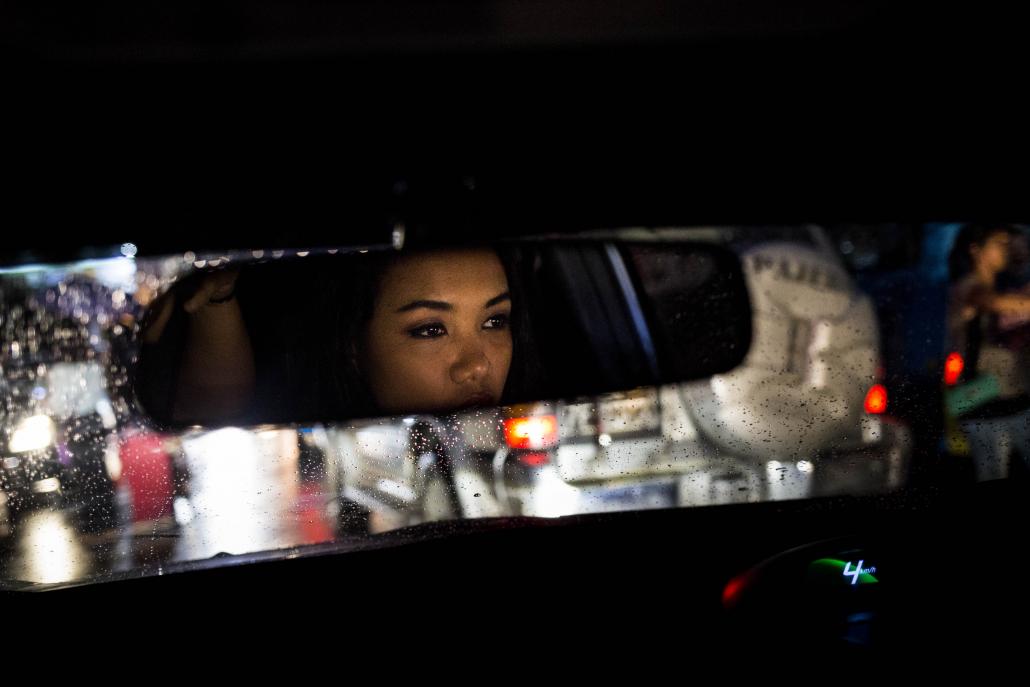 Ah Moon wants to protect her music, but she is surprisingly tolerant of the fakes. "I want as many people to hear my albums as possible," she explained. "Let the government deal with it."
As for the effectiveness the of government action: "The pirates are still around, aren't they?" Thus, making money from her art can be tough. The iTunes music store has yet to really penetrate the Myanmar market, but she has a deal with the country's first online music dealer, Myanmar Music Store, which charges only K300 per song. Not much, but every penny counts. 
"Recorded music isn't profitable," Ah Moon explained. "Most of the revenue nowadays comes from live performances. Basically I re-invest all the profits from live concerts in my career. It is quite expensive to record in Los Angeles with top musicians."
Earlier this year she went to the States once again to record her new album: 'Automatic', set to release on October 22. It will feature English and Myanmar lyrics with a contemporary pop sound, with influences from trap music to EDM.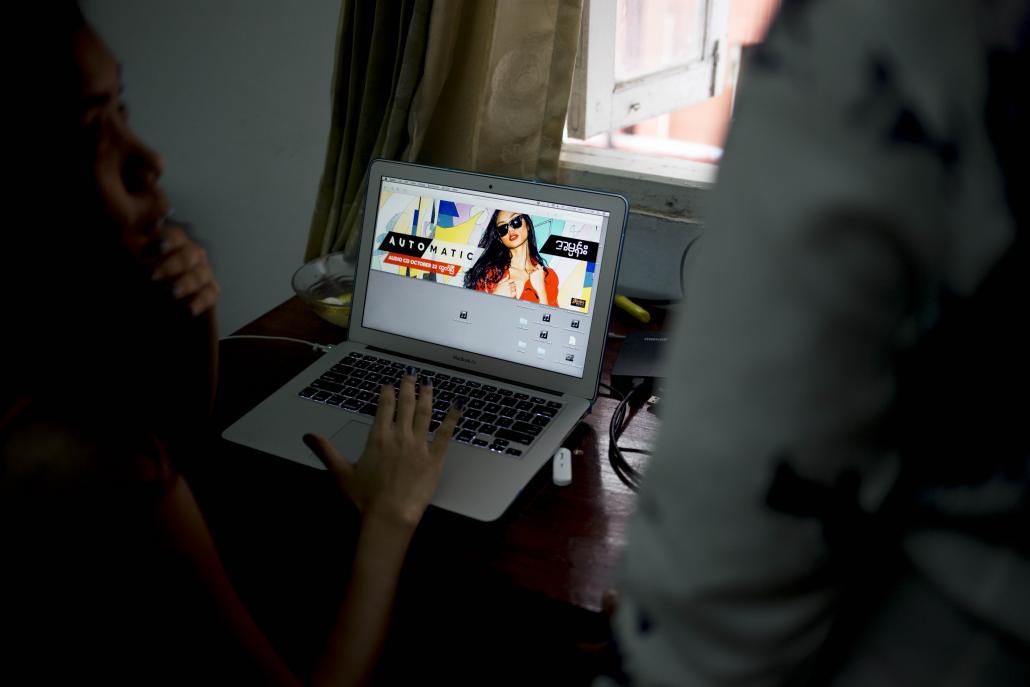 "I sing in English as well because I want to be an international artist," Ah Moon said. "I want to do music that is fresh and that resonates with our youth. I like everything from classical to jazz, to pop. Michael Jackson and Norah Jones are my favourites. And of course I am influenced by Kachin culture. There are some references to Kachin music on the new album."
At the youth festival in the Kachin Baptist Church Ah Moon was going to perform a traditional Kachin song. Usually, her style is less culturally sensitive. The scantily clad singer works the podium in a style reminiscent of Beyonce. She is sexy and proud of it, but her antics are sometimes less than appreciated in Myanmar's conservative society. 
"On October 4 I performed at a festival with international stars like Sean Kingston. I performed five songs. When the concert was aired on TV, my performance ended up on the editing floor. They cut it because I was too provocative, too sexy. It's not fair. Our youth is used to seeing Western popstars, and they like it. But I am held against a different standard." 
"I have to face this all the time," she continued. "I respect different opinions, so please respect mine as well. When I perform, I want to give the best to my audience. I am not pulling back. Don't judge me by my outfits."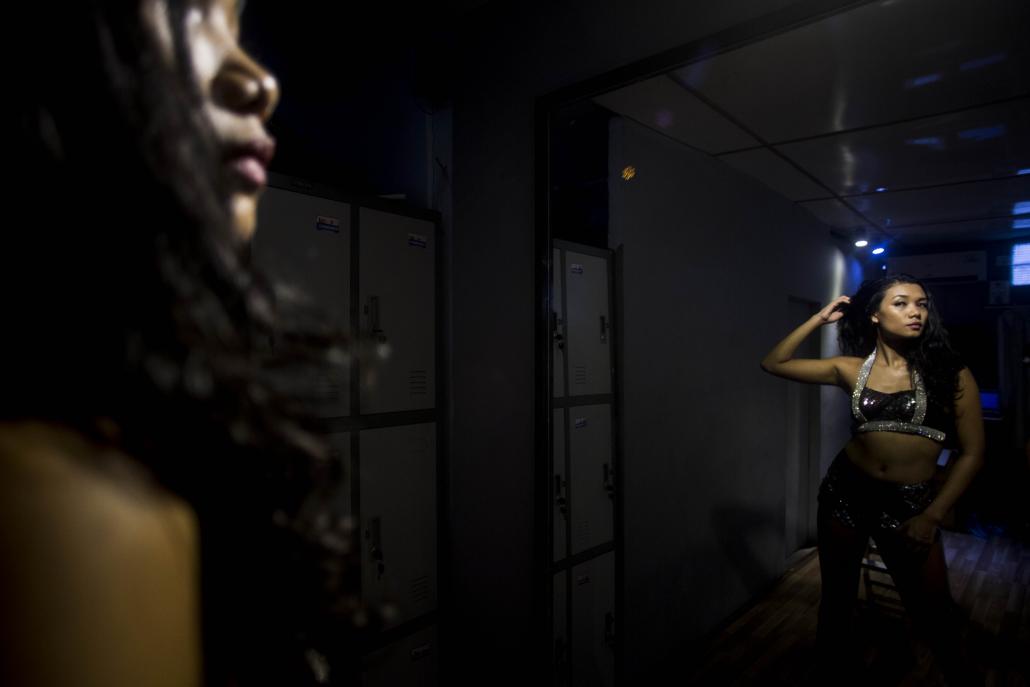 For the future, Ah Moon is ambitious. She aims to crack the international market with the new album, but it won't be easy coming from a place where production infrastructure is decades behind the times. But as Myanmar is developing, so is she.
"There is a lot of competition out there…I have to sing in English. It's a struggle to get the quality right. I'm still learning."
Will the Me N Ma Girls ever reunite?
"Not yet. We all chose our own path. I'm on the way to becoming an international star. I should focus on myself: on my dancing and singing."