Single mothers in Myanmar face many challenges, including financial and emotional stress, as well as stigma within their local communities, but one refuge on the outskirts of Yangon is offering support.
By HEIN KO SOE | FRONTIER
AT A BUILDING in Thanlyin Township, across the Bago River from downtown Yangon, about a dozen women are relaxing in their rooms during the midday heat, while the occasional cries of babies can be heard throughout the house.
The house is Myint Mo Metta, a privately owned refuge for single mothers. Many of those staying in the house are from different parts of the country, but had moved to Yangon in search of work before becoming pregnant. None of the women inside the house were willing to be interviewed when Frontier visited.
"We are helping to save the mother and the baby," said Dr Myat Thandar Thant, co-owner of Myint Mo Metta, which is funded by private donations.
The owners of Myint Mo Metta say they try to accept as many women as they can, but are limited by the size of the building, which only has four rooms, and a lack of funding. Typically, a woman comes to Myint Mo Myittar when she is pregnant, and is helped through the pregnancy and for several months after. Eventually, mother and child are expected to move on, but workers from Myint Mo Metta help them to find a new place they are comfortable with.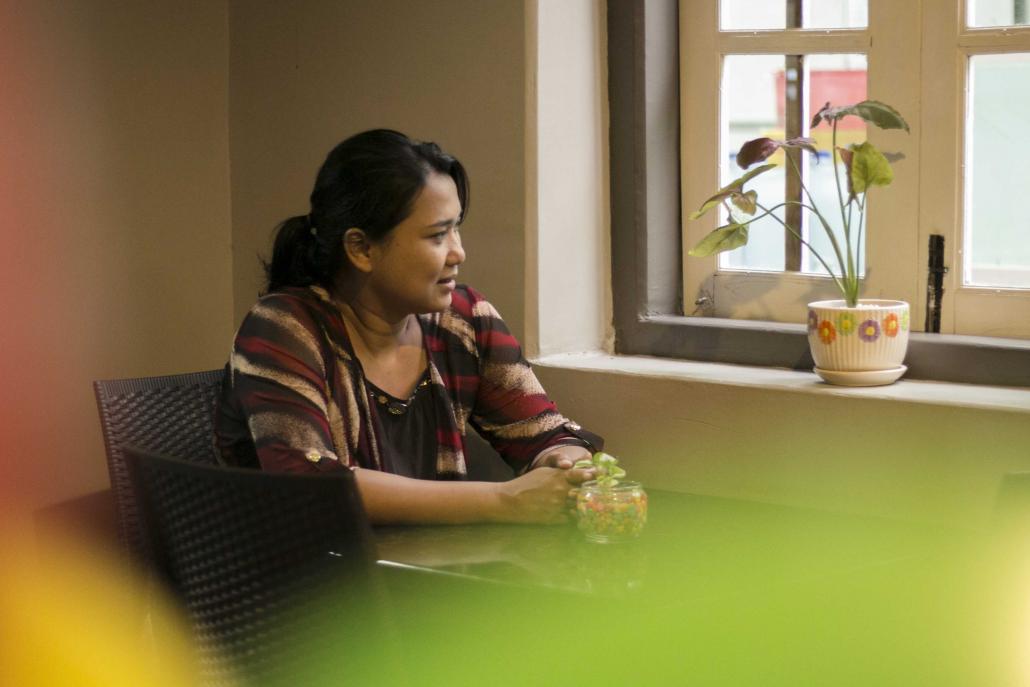 There is limited data on the number of single-parent households in Myanmar, but according to the 2014 census 7.4 percent of all households have a lone mother and child, while lone father and child households make up 1.7 percent. However, as noted by UNFPA, the census figures show only those households where women have been married, or are currently married. There is no data for single mothers who have never been married.
Slightly different data is shown in the 2015-16 Myanmar Demographic and Health Survey, conducted by the Ministry of Health and Sports, which found that 12.8 percent of children in Myanmar live with just their mother, while 2.2 percent live only with their father.
Aside from other challenges associated with being a single parent – including financial and emotional stress – many single mothers in Myanmar face the added issue of stigma.
Daw Kyin Win is a single mother of six children in Pakokku Township, Magway Region. She said she has faced many difficulties since she broke up with her husband more than 10 years ago, including stigma from the local community as well as attempted sexual assaults.
"It is not only me, but many single mothers face this kind of problem in their community," she said.
But for Ma Ei Nyein, a single mother of one child also living in Pakokku, life has been much easier since she divorced her husband three years ago.
"It is easier to live without my husband because he never supported us and was an alcoholic," she told Frontier. "Since the divorce, I have found it easier to live with my son."
However, Ei Nyein acknowledged that many single mothers like her face criticism from people and also unwanted sexual advances from men.
"I want to live freely in our community; nobody should destroy our rights. Single mothers face big problems from men who are sexually interested in single mothers. I would like to say, please don't do this to us."
One thing that could help the situation for single mothers in Myanmar, according to Myat Thandar Thant from Myint Mo Metta, would be to make sex education mandatory in schools and local communities.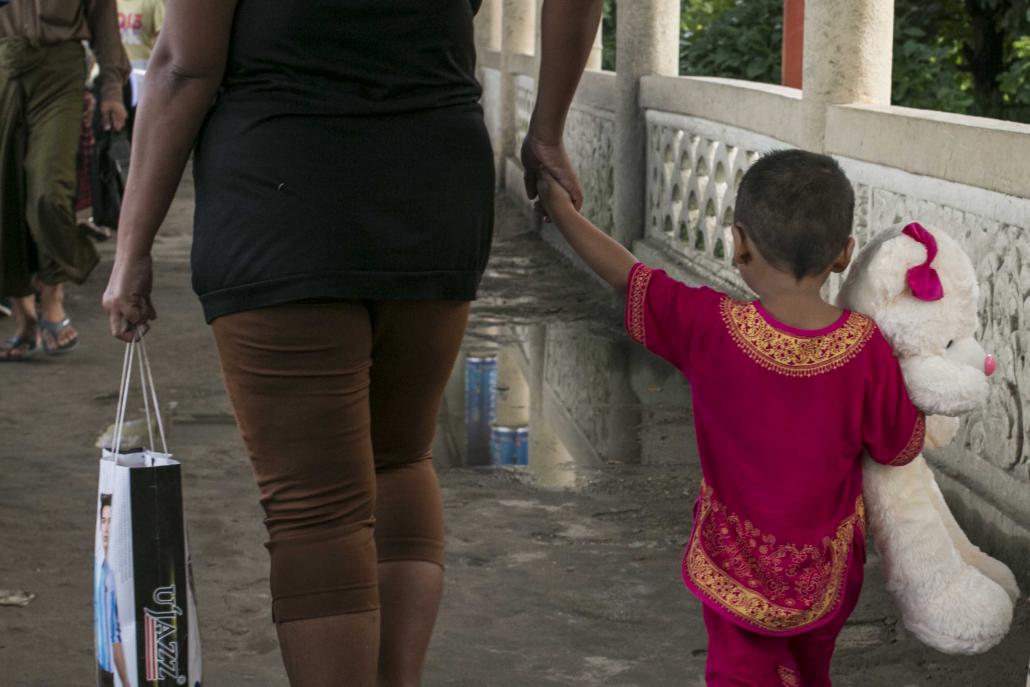 "Myanmar people are very critical of single mothers, but they don't do anything to help the babies or their mothers. [Society] does not teach about sex education as well," she told Frontier.
Dr Sid Naing, country director of Marie Stopes Myanmar, also advocated for comprehensive and mandatory sex education. He said that many single mothers are the results of their partners running away when they become pregnant, although there is a scarcity of data.
"Sex education is not only about having sex, but it is also important to look at the health and reproductive system, and protecting the body from infections," said Sid Naing.
Sex education is technically included in Myanmar schools through a subject named "Bawa Atwatar" (For Life), but it is not compulsory and many teachers are too embarrassed to teach the topic, he said.
U Aung Myo Min, executive director of Equality Myanmar, said that sex education is crucial for the public, not only to help protect people's health, but also in order to empower people to make their own life choices.
"We should be trying to help all of our citizens, including single mothers, to be able to live the life they choose in this country," he said.