As the country marks the 30th anniversary of one of its most significant political moments, student leaders question how far the country has really come.
By MRATT KYAW THU | FRONTIER
THE RECREATION centre at Yangon University is filled with photos, newspapers and paintings depicting scenes from the 1988 uprising, when more than a million people took to the streets and toppled General Ne Win's socialist regime.
A giant portrait of Daw Aung San Suu Kyi hangs on the wall. People mill through the room, taking selfies in front of the state counsellor and examining the yellowed documents on the wall.
Among them is Ma Saung Hnin Phyu. She was born more than a decade after 1988; at 17, she's only just recently matriculated from high school.
"I don't know too much about '88 [uprising]. My parents used to tell me some stories," she tells Frontier. "I believe that the situation is much better now than in 1988 – according to my parents, it was a disastrous time."
August 8, 1988 – sometimes called the "four eights" revolution – is a key date from that year, when the protests reached a crescendo. A general strike was called and mass demonstrations took place across the country over the next four days, before security forces opened fire on protesters, killings hundreds if not thousands. The following month, after more protests, the military junta seized power and extinguished the uprising. The death tolls has been put as high as 10,000.
Events to mark the 30th anniversary of the four eight revolution were held across Yangon last week, with the largest taking place at Yangon University.
While younger people like Saung Hnin Phyu tend to view the 1988 uprising as the beginning of change, those involved in the revolution used the anniversary to express their dissatisfaction with the present political situation.
"Having a parliament and elections was not our goal. We will have to work hard for a parliament filled entirely with elected members and for a government made up entirely of civilians," student leader U Min Ko Naing was quoted as saying.
In Mandalay, Ko Nyi Nyi Kyaw, who was one of the leaders in 1988 uprising for upper Myanmar, said basic rights were still far from guaranteed in Myanmar. "Even to commemorate the 30th anniversary in Mandalay, we still had to get approval and signatures from so many departments," he said.
The 2015 election that swept the National League for Democracy to power had resulted in "one-party rule" and was the reason that some 88 Generation leaders had decided to form their own party.
Ko Myo Yan Naung Thein, secretary of the NLD's Central Committee for Research and Strategy Studies and a leader of the 1996 student protests, agreed that Myanmar was far from a true democracy.
"We want see the light of hope," he said, "but frankly I'm disheartened by the current situation."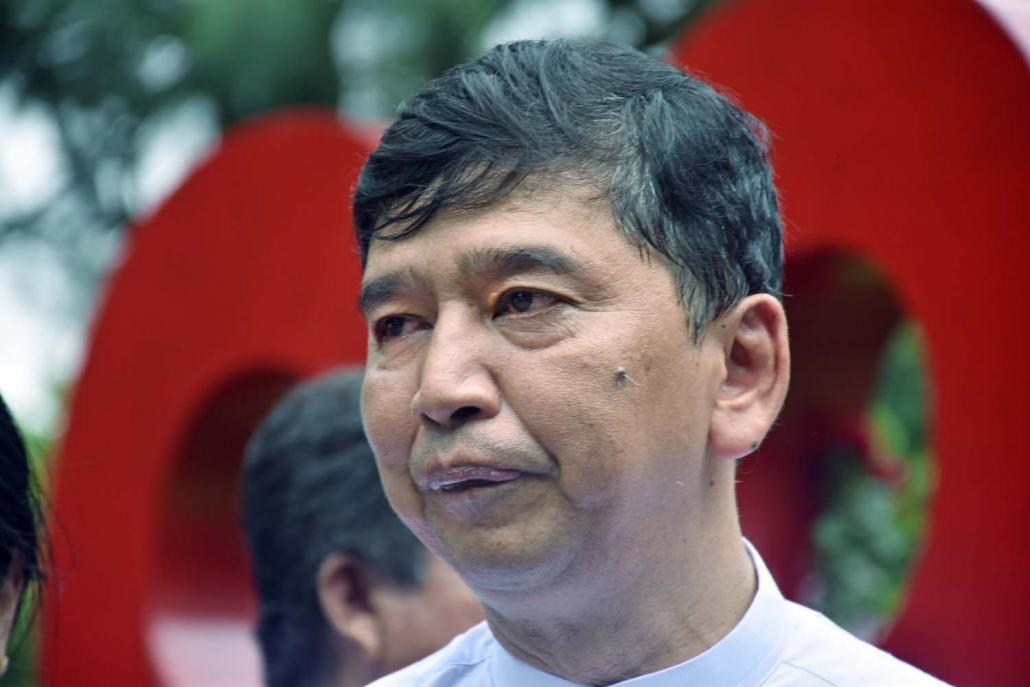 On August 8, Myanmar marked the 30th anniversary of the 8-8-88 national uprising. Frontier asked people throughout the country what the anniversary means to them, 30 years on.
Ko Kyaw Thet Win, 35, Kalay Township, Sagaing Region
We knew that a revolution was starting when people in the township started going around shouting "do ayay" ("Our cause"). My mother and my uncle were among them. It was not just in Kalay. People were shouting "do ayay" all over the country. I was only a young boy then but I remember my uncle being arrested and taken away and only later did I understand the reason for the protests. The people wanted a better future through a political system that delivered democracy, federalism and peace. The people rose up in 1988 because they wanted reform but their hopes for federalism, peace and a democratic system are yet to be fulfilled. Some people want to forget 1988 but it is important that we remember and continue to mark the anniversary and reflect on how many of the uprising's goals have been achieved. – Hein Ko Soe
U Min Htet Nyein Chan, 51, Mandalay
Those of us who joined the uprising are still hoping for all our demands to be met. I was a final year student at university in Mandalay when the uprising began. I did not know exactly what democracy was but I knew it must be better than dictatorship, so I joined the protests. The anniversary serves as a reminder of what the people can achieve if they are united. Some people want to downplay the importance of 8-8-88 in our history but they will fail. The uprising was true history. The citizens, strong and united, wanted a better future but some want to erase the uprising's significance. This is why it is important to mark the anniversary in meaningful ways. Telling the truth about the past can drive forward democratisation, federalism and peace. – Hein Ko Soe
Daw San San Maw, 46, Hlaing Tharyar Township, Yangon Region
It is an important anniversary for the country to commemorate because of the many people who sacrificed their lives to the cause of justice. It is an anniversary we will always commemorate. It will never be forgotten. – Su Myat Mon
Ko Sai Htoo, 47, Pinlaung Township, Shan State
August 8 is my birthday but to be honest the 8-8-88 anniversary is not really significant to me, though I accept that the situation has improved since the uprising. I think the improvement in freedom of expression and being able to take part in political activities are a result of 1988. – Su Myat Mon
Ko Jimmy, 88 Generation student leader, Yangon
We are encouraged by the people's response to the 30th anniversary of 8-8-88 but there remains much to be done to achieve reform, including amending the 2008 Constitution. This is a very important task and the 21st Panglong peace conference process offers the best opportunity to achieve this goal. We must all help to ensure that we succeed.
In the past, we struggled much with force as much as we could. But today it's not like that; the situation is more nuanced. We have to solve problems step-by-step while negotiating side-by-side. Everyone must have faith, but we admit that some people are unsatisfied about the political process.
We must follow State Counsellor Daw Aung San Suu Kyi until we have someone who can take her place and lead us vigorously. – Mratt Kyaw Thu
U Nyi Nyi Kyaw, 54, 88 Generation student leader, Mandalay
Although Myanmar has the foundations of a democracy and the government the people wanted, we [88 Generation] were not included in the process. The student leaders of 1988 have lost our way, so that's why we decided to form a political party. We tried very hard in the 2015 election … but I want to say as a democrat, a member of a civil society organisation and an '88 student, we are not welcomed by them [the NLD]. – Mratt Kyaw Thu
TOP PHOTO: Ceremonies and events were held in several locations across Yangon to mark the 30th anniversary of the 1988 uprising. (Steve Tickner | Frontier)