Residents of an attractive mountain town in Kayin State are striving to develop its tourist potential, with help from some partner organisations.
By OLIVER SLOW | FRONTIER
"I'M VERY happy to meet visitors. Even though I'm old, I can sit here and meet people like you. If I didn't have this hotel, we wouldn't meet," said Auntie Nancy, the nonagenerian matriarch of Kaing's Villa at Thandaunggyi in Kayin State.
Nancy has spent all her 96 years in Thandaunggyi, a picturesque former British hill station nestled high in the Kayin hills and surrounded by dense jungle. She has fond memories of her childhood under British colonial rule.
"We, the Burmese kids and British kids would all play together in the street. They were great times," she said.
Together with her late husband, who served in Britain's Royal Air Force in Burma during World War II, they ran a small company transporting people to and from Taungoo, the nearest town, 23 kilometres away.
"It was all jungle then, not like today," she said.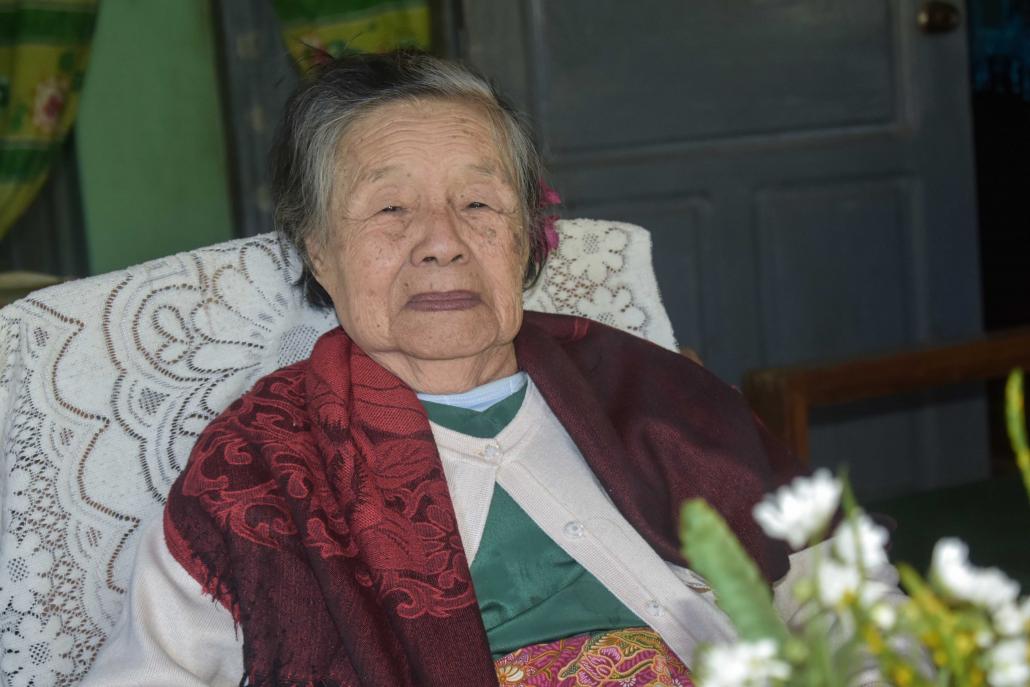 The pace of development in Thandaunggyi has been slow, but there have been changes in recent years. After being off-limits to foreign travellers for decades, the town was opened to overnight visitors in late 2015.
The effort to promote Thandaunggyi as a destination received another boost in 2016, when the government issued eight bed and breakfast licences for the town. Thandaunggyi remains one of the few places in Myanmar where B&Bs are permitted to operate.
One of the licences went to Kaing's Villa, where Nancy charms visitors and her daughter, Naw Sonia, runs the hotel. Sonia, a former teacher who retired two years ago, is planning to open a small restaurant in an annex at the front of the property.
Nancy's warmth is typical of the hospitality shown to visitors by the Thandaunggyi residents. The delightful mountain town is home to a close-knit community who are proud of their Karen heritage and eager to show visitors the area's attractions.
They include Naw Bu Baw Mountain, which towers over the town and at 1,462 metres is the highest peak in the Dawparkho Range. A Christian cross crowns the mountain's summit and it is an important pilgrimage destination for Christians from throughout Myanmar. Attractions in the town include churches, Buddhist pagodas, a Hindu temple, an old British fort, and a tea plantation and factory.
The Tatmadaw-owned factory, which supplies tea to the military, was previously a government school, said Nancy. The factory is in the centre of town and at first appears unwelcoming, with a high fence and a grouchy guard, but after entering the compound Frontier was approached by its amiable manager who proudly gave a guided tour.
"We're always open to visitors," he said.
A Tatmadaw base is just outside the town, but residents said the army's presence has little impact on their daily life. The jungle around Thandaunggyi was a hotbed for fighting between the Tatmadaw and the Karen National Union until a bilateral ceasefire was signed in January 2012. In October 2015 the KNU, one of the Tatmadaw's fiercest foes for decades, was the largest of the eight ethnic armed groups that signed the Nationwide Ceasefire Agreement, the government's key treaty for the peace process.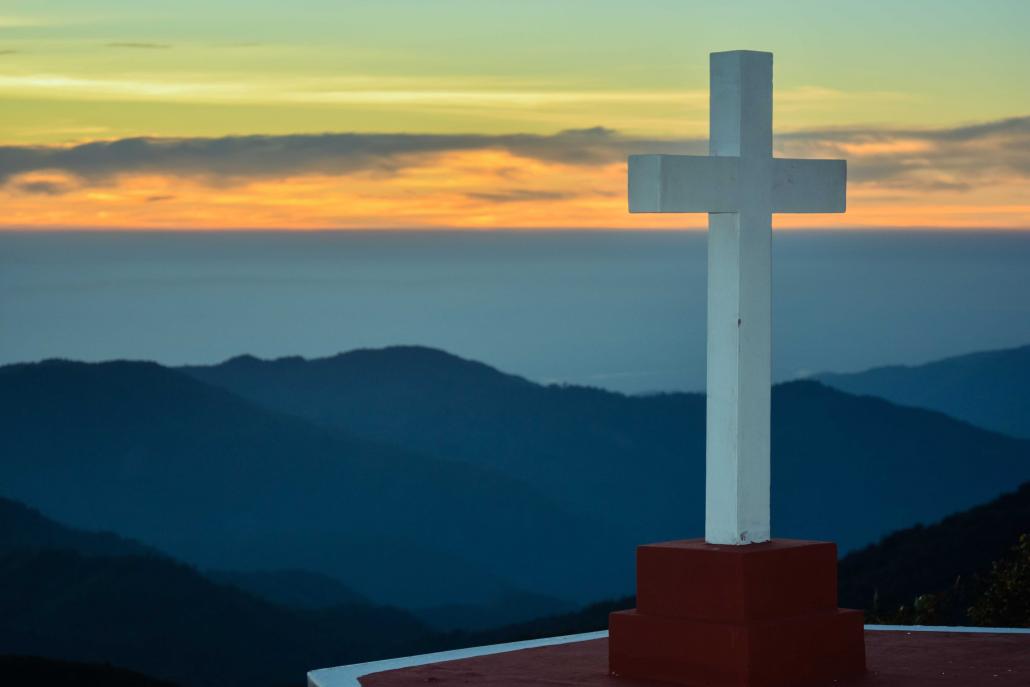 The Thandaunggyi Tourism Development Working Group was established in 2013 to support "local livelihood, development and stability" and aims to ensure that residents benefit from visitors to the area.
TTDWG figures show that the number of visitors more than doubled last year, to 1,784, up from 761 in 2016. Foreigners accounted for 110 visitors in 2017 and 89 the previous year, the figures show.
"The initative was realised as a means for building confidence in the peace process between the KNU and the government while improving the livelihood of the people living in the conflict-affected area in Kayin State," said Mr Sebastian Moineau, team leader at Business Innovation Facility, which partnered with TTDWG on the project. Other partner organisations include the Myanmar Responsible Tourism Institute, the Hans Siedel Foundation and Peace Nexus.
BIF, which works on tourism development in 10 of Myanmar's states and regions, chose to focus on Thandaunggyi because businesses there fit its "Do No Harm" principle, said Moineau. Do No Harm is a toolkit developed by BIF for businesses, non-profit groups and government organisations involved in the tourism, travel and hospitality sectors.
As well as highlighting places of interest in the town, TTDWG and its partners aim to promote the many scenic attractions around Thandaunggyi and are working to develop day and half-day treks and tours.
There are challenges, however.
During a visit in late January, Frontier tried to arrange a half-day trekking tour to Leik Par Gyi, a nearby mountain village reached by a forest trail. According to TTDWG's handy brochure, the trek "passes small tea fields, coffee plantations, and large cardamom fields, where you can meet friendly villagers and farmers".
Frontier enquired at the Tourism Information Centre, which opened recently at Star of the East guesthouse, but was told the main contact was not available. The friendly staff at Kaing's Villa came to Frontier's assistance, but instead of a half-day trek the excursion was a short motorbike trip to nearby hot springs and a clear mountain stream; it was a pleasant experience, but not exactly what Frontier had been looking for.
For an area of the country that attracted almost no tourists until two years ago, the slow uptake on organised tours is understandable. Both Moineau and Mr Ishwar Persad, community tourism adviser to MRTI, acknowledge that the promotional campaign needs more work.
"We want to promote tours outside the town. It does still need some work and we are trying to get to the stage where they can easily be organised," said Persad. Moineau told Frontier that BIF is planning programmes around the country to train English-speaking tour guides.
Although there have been clashes between the Tatmadaw and the KNU since the NCA was signed, and landmines remain a threat in some parts of the Kayin hills, Persad gave an assurance that Thandaunggyi was safe to visit.
"The areas where foreigners can go are safe, and we highly recommend to take a guide if you travel outside the town," he said.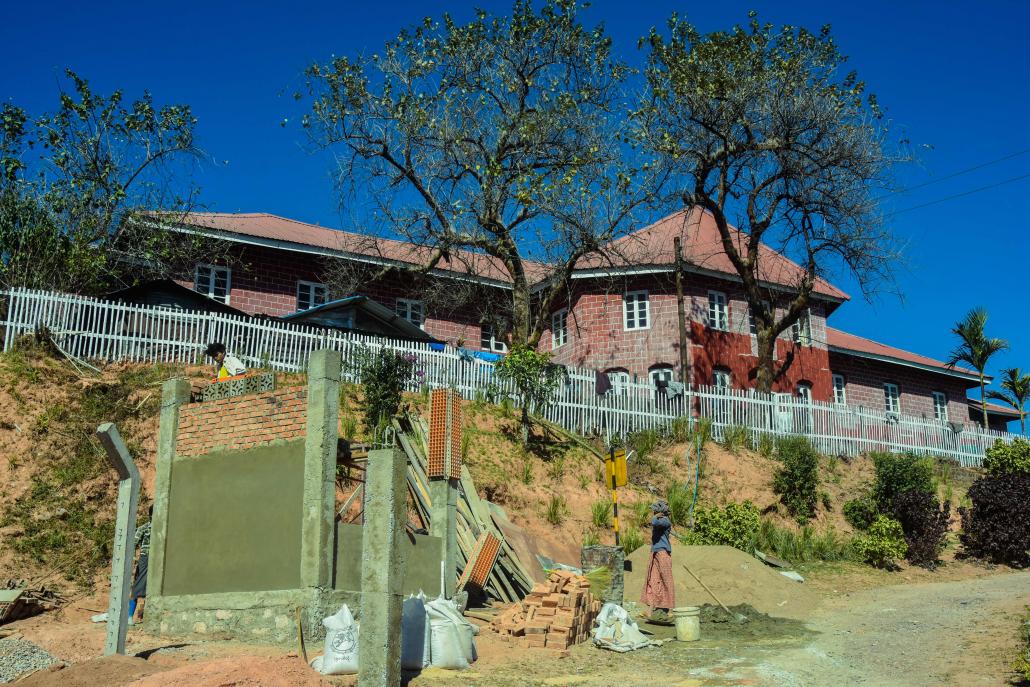 Thandaunggyi and the surrounding area clearly have huge tourism potential.
On March 17, the town will host the second Thandaunggyi Mountain Run, which has been organised by TTDWG to attract more visitors. The event involves a 23-km run, or walk, from Taungoo to Thandaunggyi. MRTI is organising package tours from Yangon, which include accommodation in Taungoo and Thandaunggyi, as well as meals and trips  (contact ishwar@myanmarresponsibletourism.org for more information).
"We have a mixture of runners and people who want to bring their family and will travel the route by car," said Persad. "A lot of people just want to come and see Thandaunggyi."
Those who do visit would be encouraged to stop by Kaing's Villa and say hello to Nancy.
"I'm old and soon I will be with God," the devout Christian said, seated beneath a portrait of Jesus Christ at her home. "Until then, it's nice to meet people. I might be losing my eyesight, but I still have my senses. Don't you think?"