Lost income, transportation shutdowns, quarantine mandates and a general fear of the coronavirus are causing deadly disruptions to cancer patients' treatment regimes – deaths that will not make the official pandemic statistics.
By AUNG PHAY KYI SOE | FRONTIER
Before the COVID-19 pandemic, Daw Aye Aye Win took the 35 bus from her home in North Okkalapa Township twice a month to Yangon General Hospital, where she received five injections of chemotherapy for her thyroid cancer.
At the time she earned about K5,000 a day selling baby clothing outside the Mae Lamu Pagoda, not far from her home. Once the pandemic hit, though, people stopped visiting the temple and business dried up. Aye Aye Win turned to washing her neighbours' clothing to make money, but has been bringing in less than K2,000 a day.
When the second wave of COVID-19 hit in late August, the city drastically cut back public transport, including on the 35 route, where frequency was reduced by half. By then, however, Aye Aye Win was already struggling to pay both the bus fare – a K1,600 round trip – and for her chemotherapy.
Each injection costs K10,000, putting her pre-pandemic treatment regime at about K100,000 a month. To continue receiving chemotherapy, the 69-year-old has stretched out her treatment schedule and lowered her doses. Now, when she goes to the hospital, she receives just three injections – and sometimes only two – at a time. She often begs for change from people in and outside the hospital so she can afford one more injection.
"I need money to get to the clinic and to pay for my medical treatment," she told Frontier at Yangon General on October 20. "If I don't start making more money soon and have to keep scrimping by washing clothes, things will only get worse."
Aye Aye Win is far from alone. Each year, about 60,000 new cancer diagnoses are made in Myanmar, according to the World Health Organization. In 2018, the most recent year for which there is data, there were 69,554. The pandemic has made it difficult for many of these patients to maintain consistent treatment routines, or to continue receiving treatment at all. For some, lost income, transportation shut downs and quarantine rules have made it all but impossible – and these treatment disruptions could prove fatal.
"The most important aim of chemotherapy is to kill the cancer," said Dr Hein Thazar Soe, a palliative oncologist who works at several private hospitals and also has his own clinic in Yangon. "Patients who hope to beat cancer must absolutely receive regular, consistent treatment from oncologists," the former clinical fellow at Singapore's National Cancer Centre said.
Road blocks
When Ma Aye Mon's mother, a resident of the rural Mon State village of Thae Gone in Thaton Township, needed radiation treatment for cancer, an oncologist from Mawlamyine General Hospital referred her to Yangon General.
Aye Mon's mother, Daw Yin Mya, is 55 and has stage-four oral cancer. She received six chemotherapy treatments at Mawlamyine General beginning in March, but the hospital isn't equipped to offer the radiation treatment she needs.
Since early September, though, highway bus lines have been suspended between the two cities to limit the spread of the virus. Getting there is only the first problem: the course of treatment runs for an entire month, during which she will have to remain nearby.
"I'm facing big problems," Aye Mon told Frontier. "I'm looking for ambulances from Mon charity societies for my mother, but drivers [are reluctant] because state authorities say they will need to quarantine for 14 days upon returning."
"The doctor in Mawlamyine told me we'll have to stay in Yangon for the month. It's going to be difficult to find accommodation. We have no relatives in Yangon," Aye Mon said. "We are going to ask monks if we can stay at monasteries."
Travel restrictions have had a particularly harsh impact on rural patients like Yin Mya, who live far from health facilities with adequate treatment options. While most restrictions include exemptions for medical-related travel, crossing state and regional borders – and sometimes even township borders – can result in having to quarantine for weeks, forcing dire decisions on patients who are unable to take time off work and still pay for life-saving treatments.
"Cancer patients are able to travel with recommendation letters from their township administrators, but they may have to quarantine upon returning home because [each township has different rules]," said Daw Thida Khaing, an administrator for the Swel Daw Yeik Cancer Charity Group. "Because of this, most don't want to go to hospitals."
Thida Khaing is herself a breast cancer survivor. She lives in Magway Region's Saw Township, where there are no oncology facilities. If she required treatment now, she'd have had to travel to Magway town, she said – a journey that would require a lengthy quarantine period.
She said she's seen two patients that her charity group worked with die after their treatments were paused while they served 14-day quarantines. Both – a 65-year-old man with liver cancer, also from Saw Township, and a 27-year-old monk with bone cancer from Mindat Township in Chin State – had stage-four cancer.
Altogether nearly a dozen cancer patients that Swel Daw Yeik worked with have passed away during the pandemic because they were either unable to either afford care or find local treatment. "They went to their nearest rural health units and hospitals, [but it wasn't adequate]," she said.
She said three Yangon residents with stage four cancer that were receiving treatment in foreign countries prior to the pandemic also passed away when they couldn't continue their treatments.
Dr Nan Win Htwe, a radiation oncologist at Mandalay General Hospital, told Frontier he's seen a frightening drop in patients returning for regularly scheduled treatments.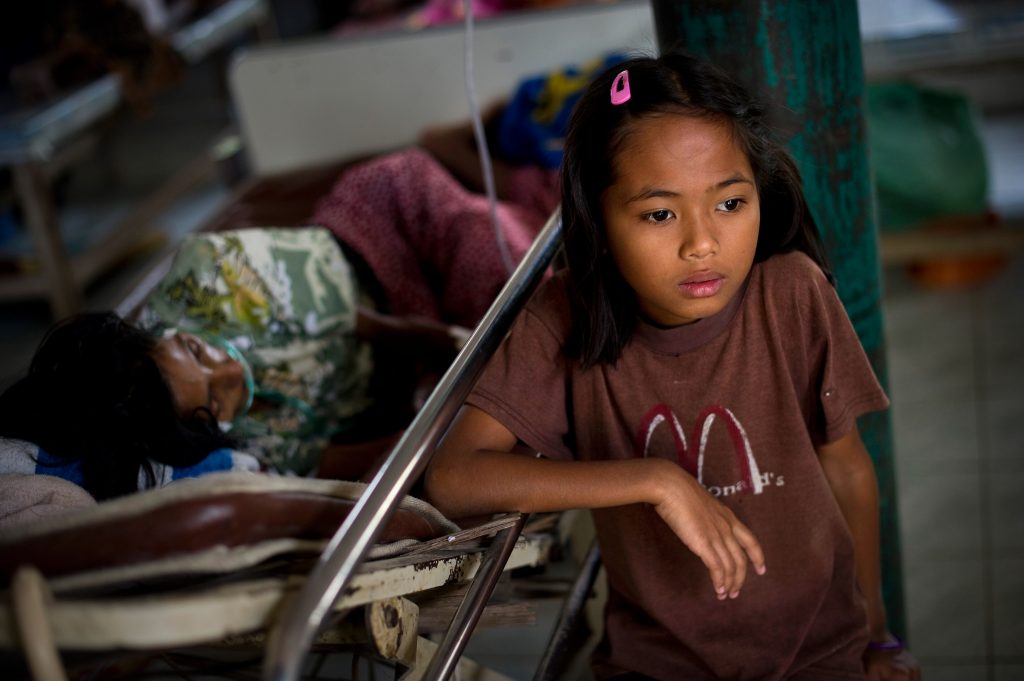 "Because of these travel restrictions from the government, most cancer patients from villages and other townships have been unable to come to the hospital for regular chemotherapy and radiation treatment," he told Frontier on October 26.
Meanwhile, hotels and guest houses in the city are officially closed because of the pandemic, and residents are barred from boarding guests. "A patient in Meiktila that needs radiation treatment would have to come to Mandalay and stay here for more than a month for daily radiation treatments, but there is no place to stay in Mandalay right now," Nan Win Htwe said.
"They'd have a lot of trouble finding accommodation."
Closing doors and growing fears
Public and private hospitals and clinics have also been limiting the number of new cancer patients they're seeing to reduce their risk of spreading the coronavirus. Since August 27, Yangon General's Oncology Department cut the amount of new cancer patients it sees in a day by more than half, from over 40 to about 20. It has also lowered its load of cancer outpatients to 100, from between 250 and 300.
The Shwe Yaung Hnin Si Cancer Foundation, a cancer treatment centre in Pazundaung Township that works in partnership with the private Pun Hlaing Siloam Hospital in Hlaing Tharyar Township, has temporarily stopped taking new patients altogether. Representatives said the size of their facility makes social distancing among patients impossible.
"We are still providing treatment to old cancer patients who have had ongoing chemotherapy treatment at Pun Hlaing Hospital," said Dr Moe Aung Kyaw Naing, the foundation's secretary.
Even with accessible treatment options, some patients are too afraid to seek help at hospitals and clinics, where they fear catching the coronavirus may be an even greater threat. Myanmar's first official COVID-19 fatality was a 69-year-old woman with underlying nasal cancer from Yangon's Mingalar Taung Nyunt Township. Before her death, on the morning of March 31, she had been receiving radiation treatment in Australia. While it's unclear what role the cancer played in her death, the incident may have frightened many patients.
While 95 percent of Myanmar's COVID-19 deaths have been patients with underlying conditions, only about 4pc had cancer, according to data from the Public Health Department's office for non-communicable disease. That is much less than other leading comorbidities – 43.7pc had underlying hypertension or cardiovascular disease, and 38.3pc had diabetes, for example – but the risk is still real.
"Oncology patients are among the most vulnerable … when it comes to COVID-19," Nan Win Htwe said.
"Cancer patients have weaker immune systems and so are less resistant and more vulnerable to both infection and disease from the coronavirus," Hein Thayzar Soe said. "It is a life-threatening combination."
Afraid of going to hospitals and clinics that could put them at greater risk of coming into contact with the virus, many cancer patients have cut back or stopped their treatment.
"There are a lot of patients who are avoiding treatment in our [charity] group," Thida Khaing said. "They are afraid that if they go, they will be infected with COVID-19. So they go to nearby rural health units instead."
Several, she said, have died. These deaths will not be included on the Ministry of Health and Sports' COVID-19 fatality count. But infection is not the only way this pandemic kills. The number of people who have been killed without being infected with the coronavirus will be speculated on for years.