A recent presidential pardon has reopened painful wounds for families of activists who fled to the jungle from 1988 to fight the junta but later died at the hands of former colleagues.
By HTUN KHAING | FRONTIER
THOUSANDS OF activists fled to jungle after the crushing of the national uprising in 1988 and one of the groups formed to fight the junta that took power in September that year was the All Burma Students Democratic Front.
The headquarters of the ABSDF was in Kayin State on territory controlled by the Karen National Union. It had a northern branch in Kachin State that became infamous over the cruel persecution of about one-third of its fighters who were accused of being government spies.
ABSDF (North) was a force of more than 300 troops based at Pajau Camp in Waingmaw Township. In total 106 were accused of spying for the government, and 35 were executed or died as a result of torture between August 1991 and May 1992. They included 15 killed on February 12, 1992.
The killings were reported in international media shortly afterward, but over the following decades they were hushed up due to fears the incident would undermine efforts to fight the military junta. In 2012, amid a climate of political and economic reform, survivors began to recount the torture and murders, and the first of several books was published.
The torture and extrajudicial killings were detailed in a grim report released by the ABSDF truth and justice committee in Yangon in March 2015.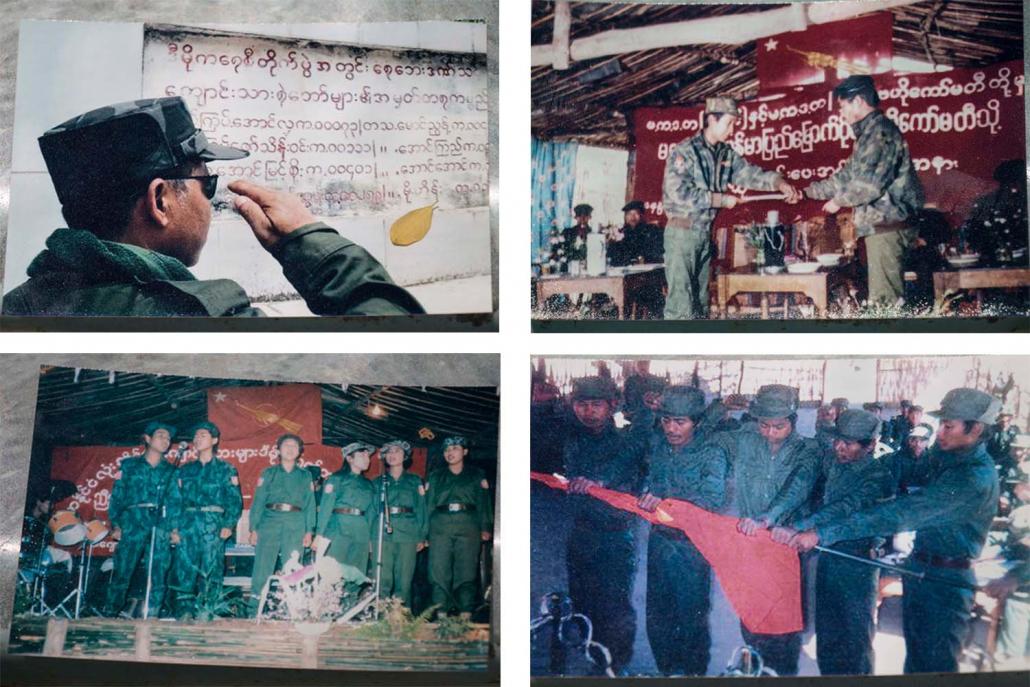 The report was the first official account of the events at Pajau Camp from the ABSDF, one of the eight armed groups that signed the Nationwide Ceasefire Agreement with the government in 2015.
The report said the group's headquarters in Kayin "had little to no effective control over the ABSDF-Northern camp at the time of the incidents due to geographic distance, communication challenges", and a command structure that was loosely defined.
The report urged the ABSDF to provide health support to survivors and the families of those who were killed.
But nearly 27 years later, many are still waiting for closure.
A recent presidential pardon to mark the Myanmar New Year has reopened debate over the killings. On April 17, Ko Than Gyaung, who was in charge of military affairs at ABSDF (North), was released from Bago Region's Thayawady Prison. He had been arrested by the junta in 2006 while serving in the Shan State Army-South and sentenced to 68 years' imprisonment.
Survivors have identified him as being one of 13 people who were mainly responsible for the torture and extrajudicial killings at Pajau.
Torture survivors and relatives of the executed have called repeatedly for those responsible to admit their role and to apologise. Than Gyaung had reportedly promised while in prison to reveal the truth about the killings after he was released, but broke this pledge when he was freed and returned to the Restoration Council of Shan State, the political wing of the SSA-South.
Among the tortured was Ko Ye Lyn, who went underground to join ABSDF (North) in July 1989 while he was studying at Yangon University. Ye Lyn was disappointed to not have the opportunity to confront Than Gyaung after his release.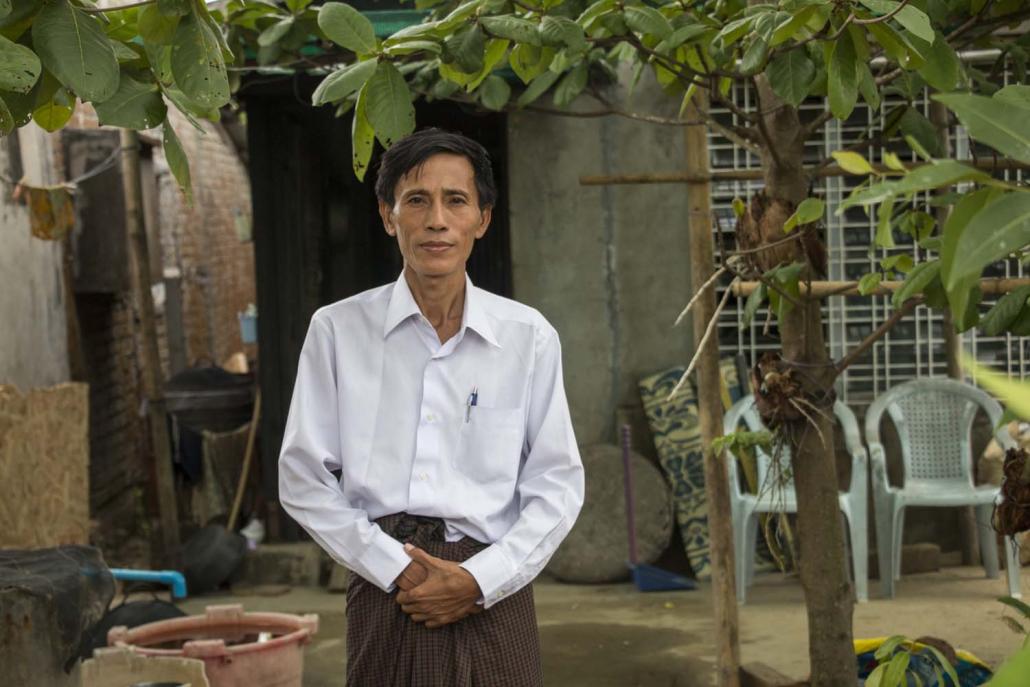 Of those accused of involvement in the killings, Than Gyaung is the only living person who has not commented on them. None of the others have confessed or apologised. Among them is Dr Naing Aung, a former central executive committee member of the southern branch who denies involvement in the killings.
"We knew about it only after they [the northern branch] made the decision. When I knew about it, I tried to set the rest free," Naing Aung told a news conference on his return to Myanmar in August 2012.
Survivors are angry that the names of those who were executed were not included on a list released by the ABSDF in November 2016 of its fallen comrades – 740 killed and 400 injured – since 1988. They are also angry at not being included on an ABSDF list of members.
"ABSDF has done nothing for those who were tortured and killed. Instead, it has protected those accused of perpetrating these summary killings. The ABSDF is now responsible for what happened at Pajau," survivor Ko Nyi Nyi Kyaw told Frontier by phone from his home in Mandalay.
Survivors have also criticised the Assistance Association of Political Prisoners for including Than Gyaung on its list, despite the families of two students executed at Pajau having filed formal complaints to police in an effort to have him prosecuted. The complaints are still with the Criminal Investigation Department.
"It's a very shameful thing; by what standard can he be called a political prisoner? Those who [who helped to] set him free are responsible," said Ye Lyn.
But AAPP joint secretary U Bo Kyi said Than Gyaung's alleged actions at Pajau did not change the fact that he was arrested as a member of the RCSS and therefore was eligible to be considered a political prisoner.
Bo Kyi said Than Gyaung joined the RCSS after the KIA signed a ceasefire with the military government in 1994 and ABSDF members were forced to leave Kachin territory.
"Ko Than Gyaung needs to explain what he did at Pajau Camp when he was as an ABSDF member. We haven't any plan to cover [up] his problem," Bo Kyi said. "But he was arrested as an RCSS member. That's why we accepted him as a political prisoner."
The RCSS spokesperson, Lieutenant-Colonel Sai Oo, declined to comment to Frontier. But RCSS-aligned media group Tai Freedom posted on April 20 that Than Gyaung "did not kill any good people" during his 17 years as a revolutionary.
TOP PHOTO: Ko Ye Lyn, a survivor of the Pajau killings, holds a photo of former ABSDF comrades. (Nyein Su Wai Kyaw Soe | Frontier)