By FRONTIER STAFF
Arakan National Party chairman Dr Aye Maung is on the verge of a political comeback according to preliminary figures in Ann Township, as voting continued in Myanmar's 19 by-election polls on Saturday evening.
Advance votes broke overwhelmingly for the Union Solidarity and Development Party candidate in Ann. The USDP's U Thaung Nyein received 1,008 early ballots, compared to 28 for Aye Maung and three for the the NLD candidate.
Home to the Western Regional Command, a similar advance vote result helped propel incumbent Labour, Immigration and Population Minister and former USDP member U Thein Swe to victory in the seat during the 2015 general election.
As of 8:30pm, however, results from 35 of the 137 polling stations across the township show Aye Maung in the lead with about half of all ballots cast, with the National League for Democracy in second and the USDP third.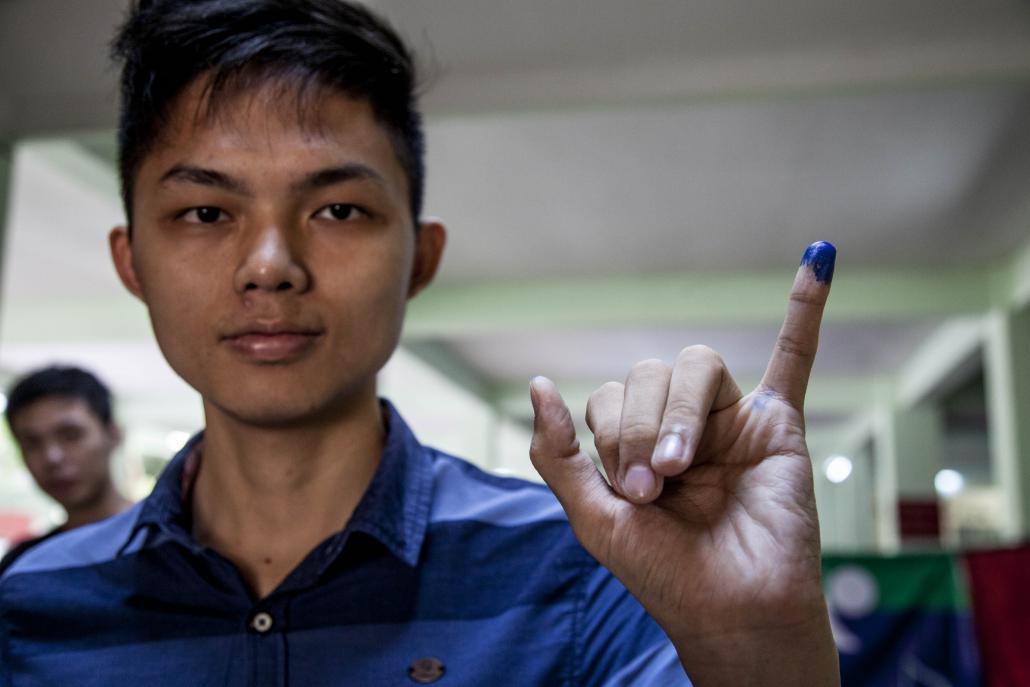 Elsewhere, the ongoing feud over the naming of the Chaungzon bridge appear to have scuttled the NLD's chances in Mon State, with the USDP taking a steady lead in the Pyithu seat.
A Mon National Party campaign official told Frontier that U Aung Kyi Thein of the USDP was almost certain to win in the seat in a four cornered contest against the NLD, MNP and All Mon Region Democracy Party.
The NLD had won all seven Union seats in Myanmar's regions, according to preliminary results tallied on Saturday evening. Despite turnout lower than 15 percent in some constituencies, the party maintained decisive leads in the Amyotha Hluttaw seats of Bago-4 and Yangon-6; the Pyithu Hluttaw seats of Hlaing Tharyar, Dagon Seikkan, East Dagon and Kawhmu in Yangon Region; and the Pyithu seat of Monywa in Sagaing Region.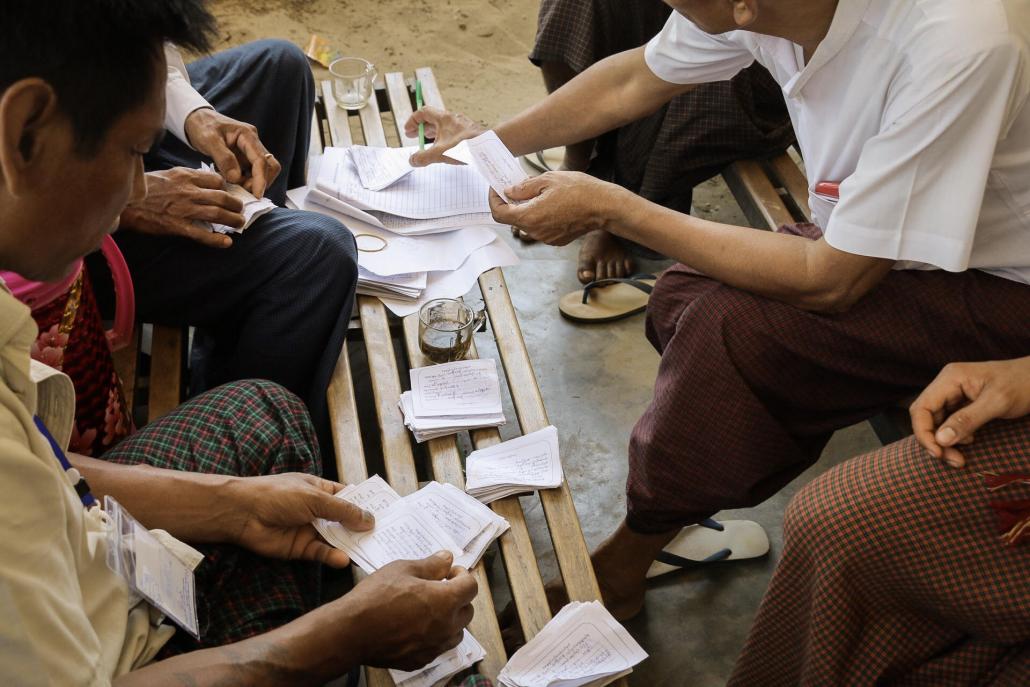 The NLD was also on track to win the Amyotha Hluttaw constituency of Chin-3, vacated last year by Vice President U Henry Van Thio, with the party's candidate 3,000 votes ahead of the nearest rival late on Saturday evening. 
In the Kayah assembly seat of Hpruso-2, where the NLD candidate missed the UEC filing deadline, the local All Nationals Democracy Party has picked up around 65 percent of the vote on current figures.
The vote count for two Pyithu constituencies in Shan State and six seats in the Taunggyi assembly had not progressed enough to determine likely winners at time of publication.
The UEC said late on Saturday evening that it would not announce final results for the 19 contests until Sunday, after pledging earlier in the day to publish results for some seats at 9pm and 11pm.
Reporting by Su Myat Mon, Hein Ko Soe, Kyaw Phone Kyaw and Sean Gleeson in Yangon, Htun Khaing in Mong Hsu and Mratt Kyaw Thu in Ann.