Aik Yan was returning to school from a holiday visit to his family in the Shan hills when he encountered some soldiers. Now he is making history as a resident of a children's detention centre.
By HTET HTET NAING | FRONTIER
LAST OCTOBER, a Ta'ang boy was returning to his high school in northern Shan State's Namhsan town, happy and refreshed after a long-awaited visit to his family at their remote village.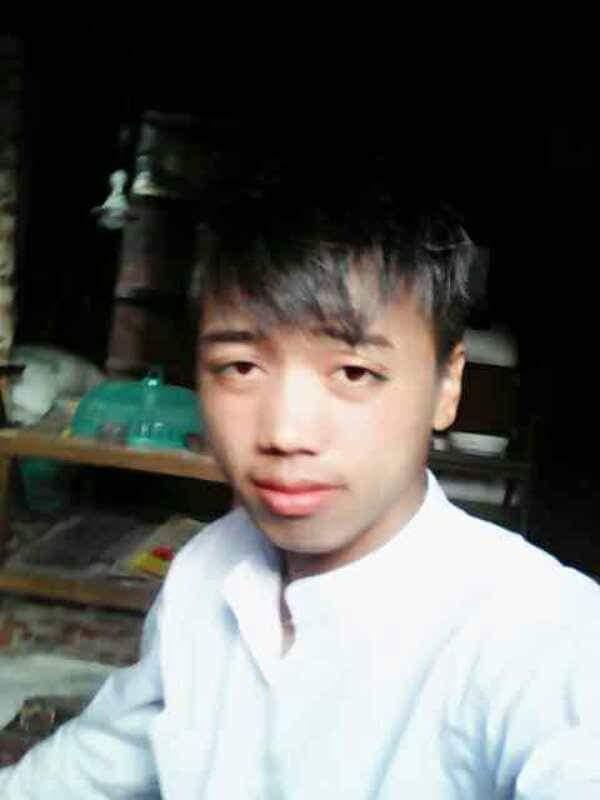 At the time there was fighting in Namhsan Township between the Tatmadaw and the Ta'ang National Liberation Army, the armed wing of Palaung State Liberation Front (the Ta'ang are officially known as Palaung). Mai Cho Min Htwe, known to family and friends as Aik Yan, never reached his destination.
On October 5, he was detained and searched by a Tatmadaw patrol near the outskirts of Namhsan. The soldiers allege they found images of the boy in a TNLA uniform on his mobile phone. He was accused of breaching the colonial-era Unlawful Associations Act for having been in contact with an illegal group.
Aik Yan was interrogated at a military base in Namhsan for six days before being transferred to the town's police station. After he had been detained for 20 days, he was charged under the Unlawful Associations Act, for which the penalty ranges from two to three years' imprisonment. The complaint was filed Tatmadaw Major Myint Maung Maung Soe.
Aik Yan's mother, Daw Ee Gyo, is of modest means and cannot speak Burmese, but she was so anxious after her son was charged that she travelled for the first time to Lashio, to seek help from Ta'ang Legal Aid.
Mai Myo Aung and U Win Myint Aung from Ta'ang Legal Aid accepted the case. They decided to skip the first hearing, which they assumed would see their client remanded for a week or two, and prepared for what they expected would be the second court hearing. It never came.
Aik Yan was convicted at the first hearing, on October 30. Ee Gyo was present. There was no cross-examination; because he had no legal representation, Aik Yan struggled to defend himself at all. This was made more difficult by his poor Burmese skills. When Namhsan Township Court Judge U Zaw Zaw Oo asked if he had been in contact with the TNLA, he simply answered "yes".
It was revealed at the hearing that the boy was aged 14. He was sentenced to two years' detention at the Mandalay Childrens' Detention Centre.
Myo Aung said the case raised a number of concerns.
"The verdict is questionable because of the way the judge conducted the hearing and announced the verdict," Myo Aung said, adding that because the boy was legally a child the judge could have decided to drop the case.
"They could also grant remission on the prison sentence to reduce his punishment," he said. "At least they should only announce the verdict after cross examinations by both sides to determine the truth."
The case has made legal history for what many would consider to be the wrong reasons.
The boy is thought to be the first convicted under the Unlawful Associations Act since the National League for Democracy government took office, although others have since been convicted and at least one case was filed but later withdrawn prior to Aik Yan's conviction.
His was also the first such case to be referred to Ta'ang Legal Aid and he is the first child to be detained at the Mandalay centre after being convicted under the act.
The verdict has been condemned by Ta'ang Legal Aid, the All Burma Federation of Student Unions, other student unions, the National Network for Education Reform and some international groups, such as Fortify Rights, which called on November 7 for an investigation into claims the boy was tortured while in Tatmadaw custody.
The Shan Students' Union (Basic Education) held an event at Bogyoke Park in Taunggyi, the state capital, on November 20 to call for Aik Yan to be released.
Human rights activists say the boy's treatment, including being held in custody by the Tatmadaw, breaches the Convention on the Rights of the Child, to which Myanmar is a party.
Article 37 of the CRC says that the arrest and detention of a child should take place "only as a measure of last resort and for the shortest appropriate period of time". Article 40 of the CRC guarantees the right to fair trial standards for children, including access to an interpreter and legal assistance.
Aik Yan was a diligent student and an assessment by the principal of the No 1 Basic Education High School in Namhsan noted that he was never absent and was well behaved.
Lawyer Win Myint Aung said he could not understand how a well-behaved child with a good academic record could be accused of breaking the Unlawful Associations Act.
Lawyers say that as the boy is a minor the case against him should have been heard in a juvenile court instead of a township court. Some critics of the verdict have also raised concerns about the implications of bringing a case under the Unlawful Associations Act against a child living in an ethnic minority area where an ethnic armed group is active.
Amyotha Hluttaw MP Sai Ohn Kyaw (Shan Nationalities League for Democracy, Shan-4) wrote to the Union Parliament's Legal Affairs and Special Cases Assessment Commission on November 24 to seek a review of the case.
Sai Thiha Kyaw, who heads the SNLD's parliamentary assistance committee, told Frontier on January 21 that the commission had replied that the boy had admitted being a member of the TNLA.
"Based on that I don't think there's much that can be done until the appeals take place in higher courts," said Thiha Kyaw, who is also the SNLD representative for the Pyithu Hluttaw seat of Mongyai.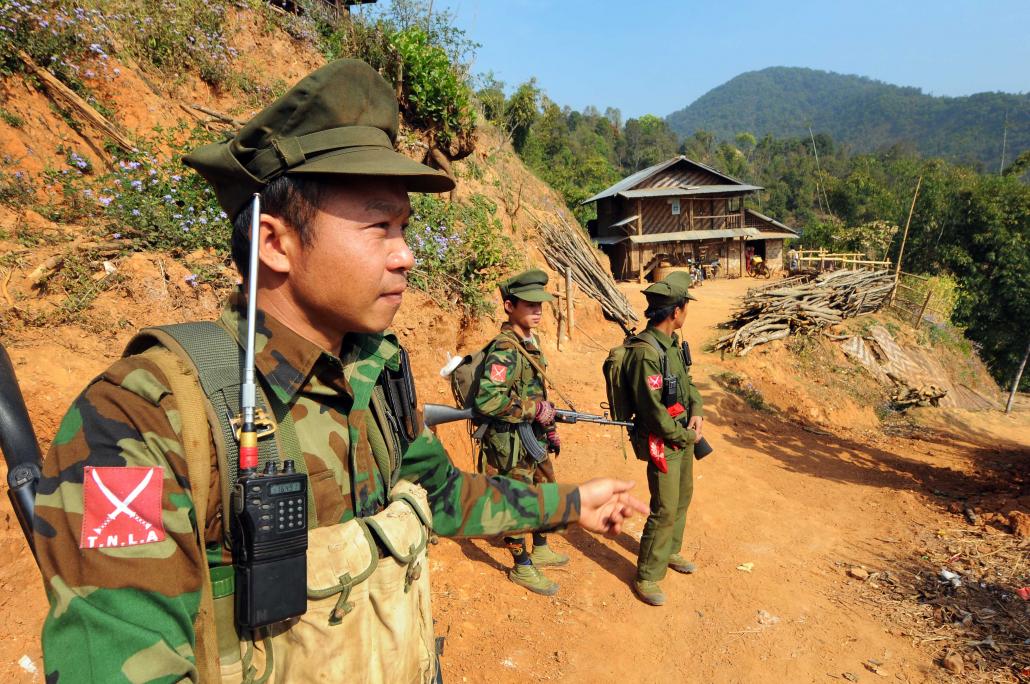 Fortify Rights has raised doubts over the images alleged to have been found on the boy's phone, saying he might have taken them but it was also possible they had been copied from the internet or Facebook.
Fortify Rights' researcher Mr Nickey Diamond said there were also serious concerns about the boy's confession.
"It is curious that they extracted a confession from a boy who cannot speak Myanmar well. Was the interrogation with or without an interpreter?  As he cannot speak Myanmar well, it is doubtful that evidence from an interrogation in Burmese could be considered strong," he said.
An appeal against the conviction submitted by Ta'ang Legal Aid to Kyaukme District Court on December 5 was dismissed 10 days later.
Meanwhile, Myo Aung is no longer involved in the boy's case. During a police investigation into a fatal shooting near a gambling venue in Shan's Muse Township on December 21, surveillance cameras detected the number plates of a vehicle owned by Myo Aung. He and two other men have been detained in relation to the killing.
Win Myint Aung is determined to pursue justice for the boy. "We will go to submit the appeal to the State Court," he said.
Win Myint Aung says Ee Gyo repeatedly says she wants her son released as soon as possible so he can continue his education because did nothing wrong.
Win Myint Aung met the deputy headmaster of the Mandalay Children's Detention Centre to ask that Aik Yan be allowed to continue his education while the appeal is being prepared but was told it was not possible to grant the request.
The appeal will be heard at the Shan State Court in Taunggyi but a date has not yet been set. It will be closely watched by human rights groups.
Diamond from Fortify Rights said the arrest and punishment of a boy from an ethnic minority in violation of the Convention of the Rights of the Child had made him wonder if Myanmar could really achieve national reconciliation.
"Please let him be free," he said.
TOP PHOTO: TNLA soldiers on duty in northern Shan State in February 2016. (Steve Tickner | Frontier)