Domestic travel agencies are under pressure as increasing numbers of Myanmar spurn package tours to the nation's top destinations for DIY trips and competitively priced holidays in regional countries.
By KYAW PHONE KYAW | FRONTIER
THE TOURIST industry boom that came after Myanmar began its transition to democracy in 2011 saw a massive increase in foreign visitors to a nation that quickly became one of the world's top emerging destinations.
There was also a boon for the domestic tourism industry, which grew rapidly in the years after 2011 as increasing numbers of Myanmar began travelling far and wide throughout their country, to destinations ranging from beaches on the Bay of Bengal to the temples at Bagan, and even further afield.
Market demand saw the number of tour agencies focusing on domestic travellers increase by about 300 each in 2014 and 2015 alone, showed figures from the Union of Myanmar Travel Association.
Many of these domestic travel agencies did not register with the Directorate of Investment and Company Administration. However, in an indication of the size of the industry, DICA's website lists 2,250 registered companies with business names that identify them as travel agencies.
Most domestic travel agencies provided package tours that included transport, accommodation, meals, and guides, if needed. The most popular package tour destinations for domestic travellers included the Bay of Bengal beach resorts of Chaung Tha and Ngwe Saung on the west coast of Ayeyarwady Region and scenic locations in Kayin State. Pilgrimage tours to the temples at Bagan in Mandalay Region and to Mount Kyaikhtiyo (Golden Rock) in Mon State were also heavily booked.
In the early years of the boom, many of these companies attracted customers by advertising their services on social media.
However, there's evidence that as the number of domestic travellers increased, more of them began making their own arrangements: Since early 2015 advertising on social media by travel agencies promoting package tours to destinations in Myanmar has sharply declined.
"Myanmar people started feel that they didn't want to go on package tours and preferred to create their own travel itineraries," said Ma Kay Khine Wint, founder of Yangon-based Royal Caravan Travel & Tours.
"Most tour agencies arrange short trips with tight schedules and people who like to have more free time when they're travelling avoid package tours," Kay Khine Wint told Frontier.
The high cost of hotel accommodation has also contributed to the downturn in package tours because it has made it more difficult for tour agencies to offer them at affordable prices, she said.
"It has become impossible to fill 45-seater buses for package tours and we have had to change our marketing strategy and arrange packages for two or four people to visit specific destinations," Kay Khine Wint said.
Instead of package tours, many agencies are relying on providing hotel and ticket bookings.
U Naung Naung Han, the general secretary of the Union of Myanmar Travel Association, says domestic travel agencies need to be more innovative to overcome the downturn in package tours, such as by introducing more activities at destinations.
"At beach destinations there needs to be more activities than swimming; without new things to do at destinations people will get bored and will not want to go anymore," Naung Naung Han told Frontier.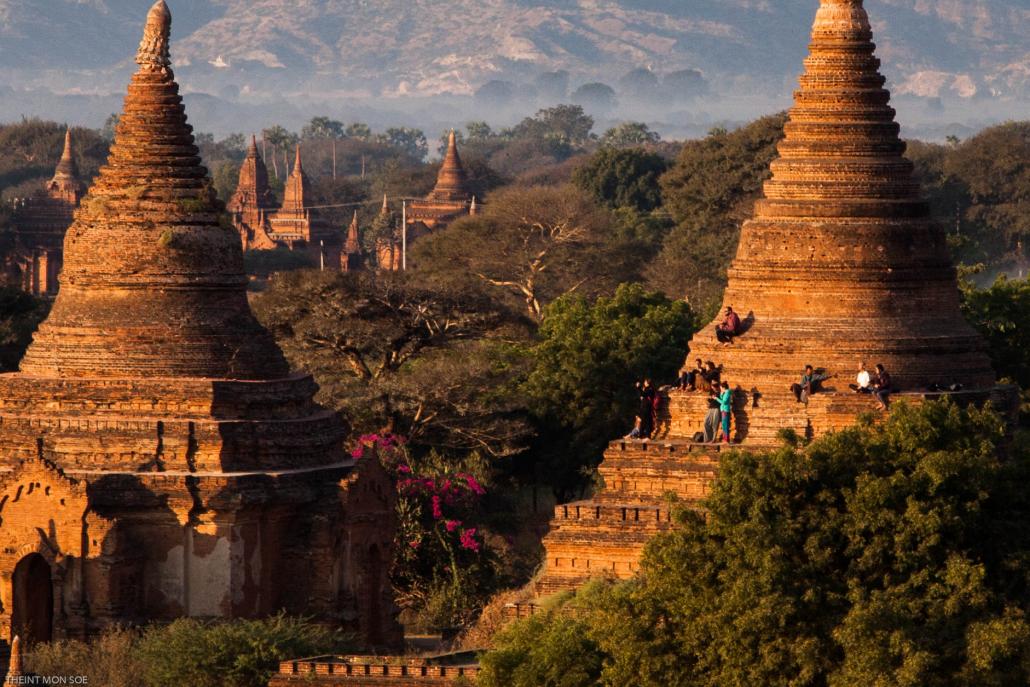 Market analysts say yet another reason for the downturn in domestic travel is because more Myanmar are holidaying abroad.
This trend is reflected in the advertising by local tour companies, which is increasingly focusing on trips to neighbouring countries and the short trips that are increasingly preferred in Myanmar.
The fierce competition in Thailand's tourist industry means that the cost of a holiday at beach resorts on Phuket Island is about the same as a few days at Ngwe Saung.
Ma Nang Su Hnin Htwe, public relations manager at the Yangon office of online hotel booking website, Jovago, which launched in Myanmar in late 2015, said "more and more" people were using its service. Nang Su Hnin Htwe, who is also a travel blogger, said a challenge facing the tourism industry was ensuring that destinations remain attractive places to visit.
"The problem is, if a destination becomes famous and attracts more visitors who are careless about disposing of litter, it will lose its beauty and people will want to go to a new place," she told Frontier.
Naung Naung Han agreed that destination management was crucial.
"Cooperation on destination management is needed among the Union government, regional authorities, hoteliers and local residents," Naung Naung Han said.
"Destination management includes maintaining sites to keep them clean and tidy and providing tourists with a range of activities," he said.
Hotels should also offer packages to attract tourists in low season, he said, in a comment echoed by Nang Su Hnin Htwe.
"Now in May, even when people are less interested in travelling, hotel prices are not reduced that much," she said.
Naung Naung Han also suggested that financial incentives be provided to those living at tourist destinations to develop activities or programs that make the sites more interesting for visitors.
Regional countries are increasingly targeting Myanmar as a source for tourists. The Tourism Authority of Thailand is heavily promoting the kingdom as a destination with advertisements in Myanmar language on Facebook, the nation's most popular social media platform. Vietnam and the Indonesian island of Bali are also emerging as popular destinations for Myanmar travellers.
There's disappointment among some stakeholders that Myanmar is not doing more to support its domestic tourism sector and reverse a trend that has seen an increasing number of small travel agencies go out of business. Research by Frontier has found that four out of five agencies that had been advertising on Facebook have closed in recent years.
"The government should focus more on domestic tourism," said Naung Naung Han.
"When the government hears the word 'tourism' it thinks only about foreign visitors. Domestic travel makes a huge contribution to the tourism sector and policy makers need to change their thinking," he said.
Naung Naung Han said he was not aware of government policies to promote domestic tourism and it was time they were developed.
"Clear policies are essential to attract investment," he said.